Abstract
Introduction
The aesthetic manifestations of the aging process in the cheekbone, cheek and infraorbital areas are especially concerning for patients, so rejuvenating interventions in these areas are most in demand.
Objective
To introduce the experience of our clinic for aesthetic manipulation using Aptos (anti-ptosis) thread lifting methods in the midface area.
Methods
Among the surgical interventions that we used were Aptos thread lifting methods both in combination with lower blepharoplasty, and without it. At the same time, special attention was paid to the individual approach, trying to minimize invasiveness and, most importantly, trying to achieve the effect of moving subcutaneous soft tissues to a new, more advantageous position from an aesthetic point of view, with their fixation to dense structures.
Results
The results of application of the presented methods to lift the cheek–zygomatic and infraorbital regions using Aptos methods were studied. In the overwhelming majority of cases, the results satisfied both surgeons and patients.
Conclusions
Aptos methods for lifting the midface soft tissues, which we used, are quite effective for rejuvenating the aging face.
Level of Evidence IV
This journal requires that authors assign a level of evidence to each article. For a full description of these evidence-based medicine ratings, please refer to the Table of Contents or the online Instructions to Authors www.springer.com/00266.
This is a preview of subscription content, log in to check access.
Access options
Buy single article
Instant unlimited access to the full article PDF.
US$ 39.95
Price includes VAT for USA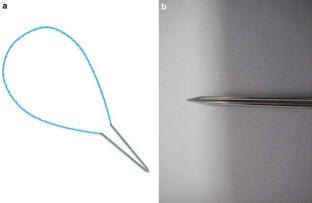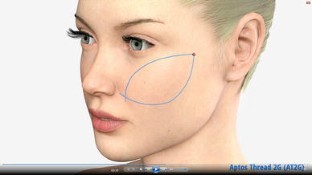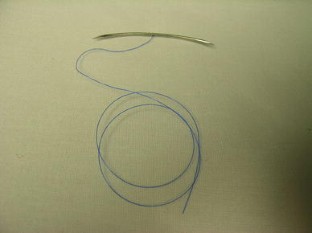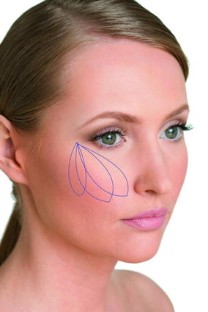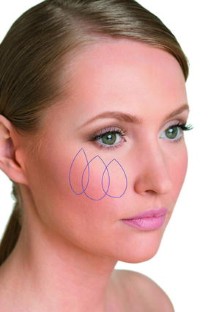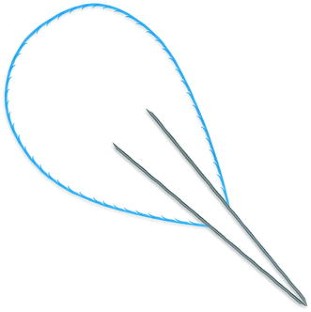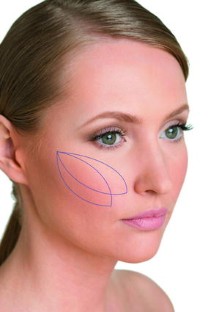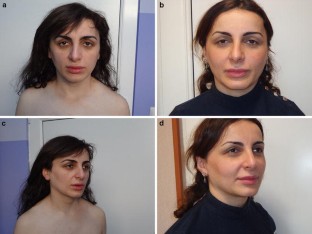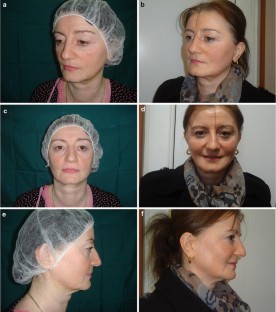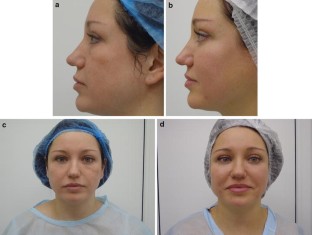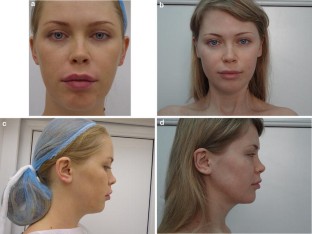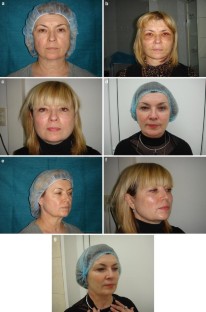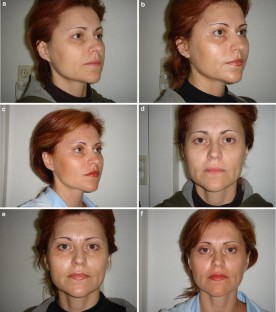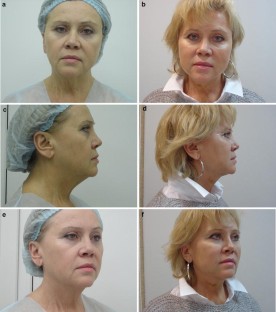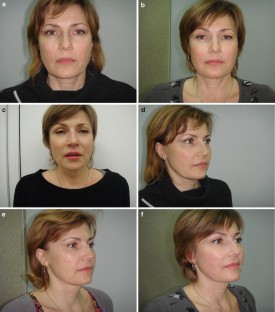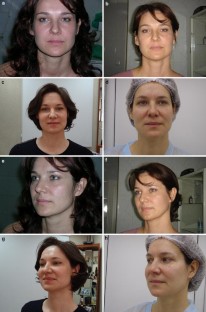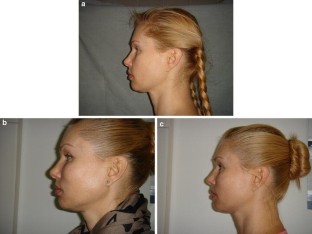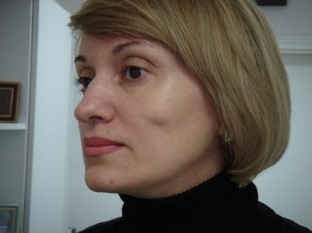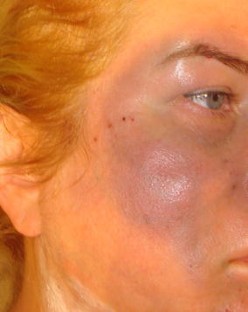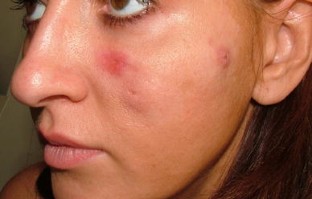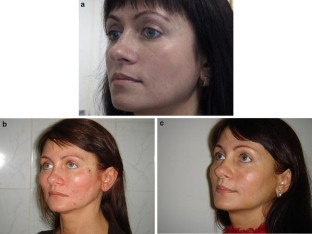 References
1.

Fournier PF (1991) Liposculpture: the syringe technique. Arnette-Blackwell, Paris, pp 273–409

2.

Ramirez OM (1997) Cervicoplasty: nonexcisional anterior approach. Plast Reconstr Surg 99:1576

3.

Little JW (2000) Three-dimensional rejuvenation of the midface: volumetric resculpture by malar imbrication. Plast Reconstr Surg 105(1):267–285

4.

Freeman SM (2000) Transconjunctival sub-orbicularis oculi fat (SOOF) pad lift blepharoplasty. Arch Facial Plast Surg 2:16–21

5.

Fournier P (2004) Les variants dans la technique du Curl Lift, La revue de chirurgie esthetique de langue Francaise. t. XXVIII n 117:35–38

6.

Benito J, Pizzamigio R, Teodorou D, Arvas L (2011) Facial rejuvenation and improvement of malar projection using sutures with absorbable cones: surgical technique and case series. Aesthet Plast Surgs 35:248–253

7.

Sasaki GH, Cohen AT (2002) Meloplication of the malar fat pad by cable-Suture technique for midface rejuvenation outcome study (392 cases–6 years experience). Plast Reconstr Surg 110(2):635–654

8.

Sasaki G, Komorowska- Timek E, Bennett D, Gabriel A (2008) An objective comparison of holding, slippage, and pull-out tensions for eight suspension sutures in the malar fat pads of fresh-frozen human cadavers. ASJ 28(4):238–396

9.

Sulamanidze M, Sulamanidze G (2009) Aptos suture lifting methods. 10 years of experience. Clin Plast Surg 36(2):281–306

10.

Sulamanidze MA, Sulamanidze GM, Sulamanidze CM (2013) Midface thread lifting: method of internal suturing. In: Serdev N (ed) Miniinvasive face and body lifts—closed suture lifts or barbed thread lifts. Intech Publishing

11.

Sulamanidze M, Sulamanidze G, Sulamanidze C, Borovikov A (2013) The long-term results of minimally invasive facial interventions are comparable to a deep lift. Plast surg Cosmetol 1:383–393

12.

Adamyan A, Skuba N, Sulamanidze M, Khusnutdinova Z (2002) Morphological foundations of facelift using APTOS filaments. Annals of Plastic Reconstructive and Aesthetic Surgery 3:19–27

13.

Mendelson BC, Muzaffar AR, Adams WP (2002) Surgical anatomy of the midcheek and malar mounds. Plast Reconstr Surg 110(3):885–896

14.

Rohrich RJ, Pessa JE (2007) The fat compartments of the face: anatomy and clinical implications for cosmetic surgery. PRS 119(7):2219–2227

15.

Rohrich RJ, Pessa JE (2008) The retaining system of the face: histologic evaluation of the septal boundaries of the subcutaneous fat compartments. PRS 121(5):1804–1809
Ethics declarations
Conflict of interest
The authors declare that they have no conflicts of interest to disclose.
Electronic supplementary material
Below is the link to the electronic supplementary material.
Insertion of Aptos thread into the fatty tissue (MP4 18623 kb)
Implantation of Aptos Thread 2G to the midface area (MP4 25785 kb)
Scheme and implantation of Aptos Needle 2G to the midface area (MP4 65743 kb)
Intraoperative insertion of Aptos Thread 2G to the midface (MP4 174087 kb)
Intraoperative suturing of midface using Aptos Needle 2/0 (MPG 16102 kb)
About this article
Cite this article
Sulamanidze, M., Sulamanidze, G. & Sulamanidze, C. Elimination of Aesthetic Deformations of the Midface Area Our Experience. Aesth Plast Surg 42, 774–790 (2018). https://doi.org/10.1007/s00266-018-1112-3
Received:

Accepted:

Published:

Issue Date:
Keywords
Midface

Face lift

Nasolacrimal furrow

Nasolabial fold