Abstract
The Australian population is 10% of Asian origin, and many of our Asian patients have had nasal augmentation using prosthetic material prior to immigration or as medical tourists back in their country of origin. Insertion of nasal prostheses is the most common way to augment the nasal dorsum in the Asian patient and although there is a trend towards autogenous primary augmentation still, the vast majority of patients seen in clinical practice have had augmentation by the insertion of foreign material generally silicone.
Level of Evidence IV This journal requires that authors assign a level of evidence to each article. For a full description of these evidence-based medicine ratings, please refer to the Table of Contents or the online Instructions to Authors www.springer.com/00266.
This is a preview of subscription content, log in to check access.
Access options
Buy single article
Instant unlimited access to the full article PDF.
US$ 39.95
Price includes VAT for USA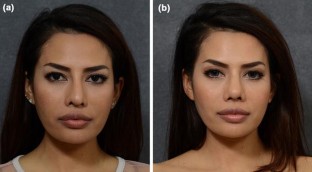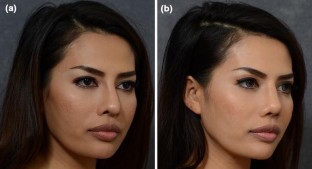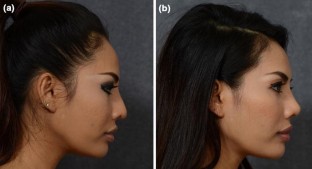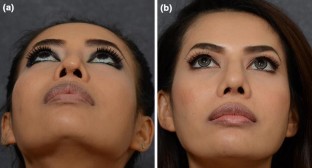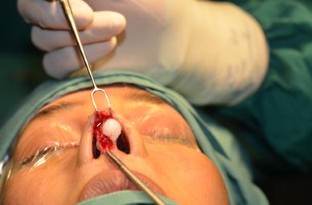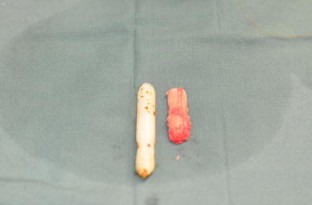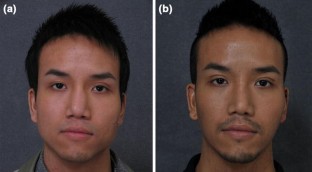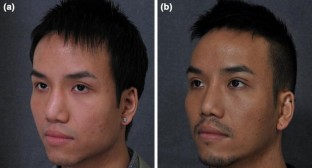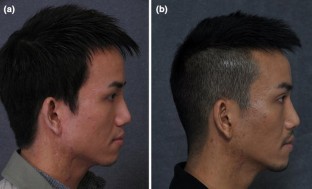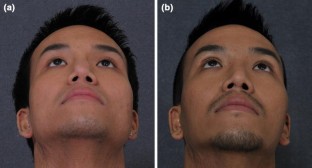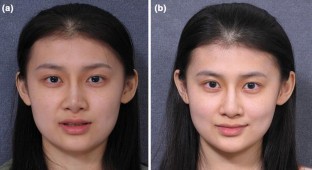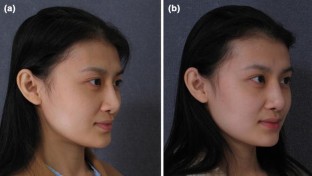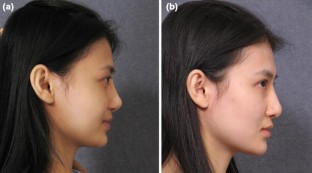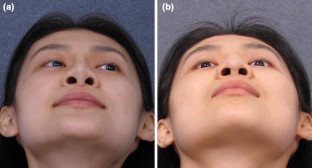 Notes
1.

W. L. Gore and Associates, Inc.

P.O. Box 2400 Flagstaff, AZ, 86003-2400.

2.

Stryker Medical

3800 E. Centre Ave.Portage, MI 49002.

3.

Ethicon Incorporated, Route 22 West Somerville, NJ 08876.

4.

LifeCell Corporation One Millennium Way Branchburg, NJ 08876-3876.

5.

GlaxoSmithKline

980 Great West Road

Brentford, Middlesex TW8 9GS.
References
1.

Khoo BC (1964) Augmentation rhinoplasty in orientals. Plast Reconstr Surg 34(1):81–88

2.

Jin HR, Lee JY, Yeon JY, Rhee CS (2006) A multicentre evaluation of the safety of Gore-Tex as an implant in Asian rhinoplasty. Am J Rhinol 20(6):615–619

3.

Romo T, Sclafani AP, Sabini P (1998) Use of high density polyethylene in revision rhinoplasty and in platyrrhine nose. Aesthet Plast Surg 22(3):211–221

4.

Tham C, Lai YL, Weng CJ, Chen YR (2005) Silicone augmentation rhinoplasty in an oriental population. Arch Plast Surg 54(1):1–5

5.

Daniel RK (2005) Invited discussion silicone augmentation rhinoplasty in an oriental population. Arch Plast Surg 54(1):6–7

6.

Kim EK, Daniel RK (2012) Operative techniques in Asian rhinoplasty. Aesthet Surg J 32(8):1018–1030

7.

Park JH, Jin HR (2012) Use of Autogenous costal cartilage in Asian rhinoplasty. Plast Reconstr Surg 130(6):1338–1348

8.

Toriumi D (2012) Discussion—use of autologous costal cartilage in Asian rhinoplasty. Plast Reconstr Surg 130(6):1349–1350

9.

Erol ÖO (2000) The Turkish delight a pliable graft for rhinoplasty. Plast Reconstr Surg 105(6):2229–2241

10.

Jackson IT, Yavuzer R (2001) AlloDerm for dorsal nasal irregularities. Plast Reconstr Surg 107(2):553–558

11.

Gryskiewicz JM, Rohrich RJ, Reagan BJ, Schwartz BM (2001) The use of AlloDerm for the correction of nasal contour deformities. Plast Reconstr Surg 107(2):561–570

12.

Schwartz BS (2001) The use of AlloDerm for the correction of nasal contour deformities, discussion. Plast Reconstr Surg 107(2):571

13.

Parsa FD (1991) Nasal Augmentation with split calvarial grafts in orientals. Plast Reconstr Surg 87(2):245–253

14.

Hodgkinson DJ (2007) The Eurasian nose: aesthetic principles and techniques for augmentation of the Asian nose with autogenous grafting. Aesthet Plast Surg 31(1):28–31

15.

Cosac OM, Pedroso DB, Vasconcelos FR, Souza RS, Amaral GT (2012) Olecranon bone grafting for nasal dorsal augmentation. Revista Brasileira de Cirurgia Plastica 27(2):212–216

16.

Clarke JM, Cook TA (2002) Immediate reconstruction of extruded nasal implants with irradiated homograft cartilage. Laryngoscope 112(6):968–974

17.

Wu WT Personal Communication

18.

Won TB, Jin HR (2012) Immediate reconstruct with autologous cartilage after removal of infected alloplast in revision rhinoplasty. Otolaryngol Head Neck Surg 147:1054–1059

19.

Jin HR, Won TB (2016) Rhinoplasty in the Asian patient. Clin Plast Surg 43(1):265–279

20.

Straith RE (1991) Five long term reports (average 15 years) of saddle nose correction using cast silastic implants. Plast Reconstr Surg 88(6):1064–1075

21.

Jung DH, Kim BR, Choi JY, Rho YS, Park HJ, Han WW (2007) Gross and pathologic analysis of long-term silicone implants inserted into the human body for augmentation rhinoplasty: 221 revision cases. Plast Reconstr Surg 120(7):1997–2003

22.

Desai SC, Moradzadeh A, Branham G (2013) Anatomical evidence of microbial biofilms in an alloplastic nasal implant. Aesthet Plast Surg 37(2):468–471
Acknowledgements
The author wish to thank Dr. Eugene Jackson for early contributions to the manuscript.
Ethics declarations
Conflict of interest
The authors declare that they have no conflicts of interest to disclose.
Informed Consent
Informed consent was given by the patients for their images to be used for scientific or educational purposes. Informed consent was given by the patients for the publication of their case reports.
Ethical Standard
All surgical procedures were performed in the author's private practice and were in accordance with the ethical standards of the institutional and/or national research committee and the 1964 Helsinki declaration and its later amendments or comparable ethical standards.
Electronic supplementary material
Below is the link to the electronic supplementary material.
Supplementary material 1 (MP4 8193 kb)
Supplementary material 2 (MP4 13357 kb)
About this article
Cite this article
Hodgkinson, D.J. Total Nasal Reconstruction for Extruded, Pending Extrusion and Severely Displaced Silicone Nasal Implants in Asian Patients. Aesth Plast Surg 41, 413–421 (2017). https://doi.org/10.1007/s00266-017-0814-2
Received:

Accepted:

Published:

Issue Date:
Keywords
Silicone implant

Olecranon bone graft

Secondary rhinoplasty

Asian patient