Abstract
Background
Nowadays, fat grafting is a widespread technique that is commonly used in plastic and reconstructive surgery. The classical fat-harvesting method in which a 10-cc syringe and a 3.0-mm cannula are used, may be time-consuming when a large quantity of adipose tissue is required. We describe a novel technique to optimize fat harvesting, the vacuum-assisted adipose tissue suction technique (VAST), in which disposable sterile components are used. This study compares the adipose tissue harvesting speed and the adipocyte volume between the VAST and the 10-cc-syringe technique.
Methods
From May 2010 to May 2012, a total of 32 patients who had structural fat grafting for breast reconstruction were enrolled in this prospective study. In 16 patients (control group) fat was harvested by the classical 10-cc-syringe technique, and in the other 16 patients (VAST group) fat was harvested by the VAST. Adipose tissue was harvested from the abdomen area in all patients. The volume of harvested adipose tissue was noted every minute during the operative procedure. The operative harvesting speed was calculated for each patient after 5 min. The volume harvested in 5 min was centrifuged, and the remaining adipocyte volume was noted after centrifugation. The operative harvesting speed and the remaining adipocyte rate were compared in both groups.
Results
The average volume of harvested adipose tissue was 18.1 ml in the control group and 156.2 ml in the VAST group (p < 0.001). The average harvesting speed was 3.6 ml/min in the control group using a 10-cc syringe and 31.2 ml/min in the VAST group (p < 0.001). The average remaining adipocyte volume, after centrifugation, was 13.5 ml in the control group, and 118.2 ml in the VAST group (p < 0.001). The average remaining adipocyte rate, after centrifugation, was 74.3 % in the control group and 75.4 % in the VAST group (p = 0.27).
Conclusions
Adipose tissue harvesting can be optimized safely by using the VAST before structural fat grafting. Its quickness, low cost, and efficiency make us choose this method in breast reconstruction when a significant volume of adipocytes is required.
Level of Evidence III
This journal requires that authors assign a level of evidence to each article. For a full description of these Evidence-Based Medicine ratings, please refer to the Table of Contents or the online Instructions to Authors www.springer.com/00266.
This is a preview of subscription content, log in to check access.
Access options
Buy single article
Instant unlimited access to the full article PDF.
US$ 39.95
Price includes VAT for USA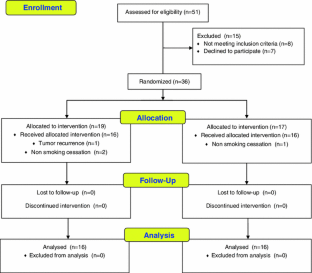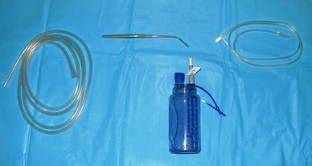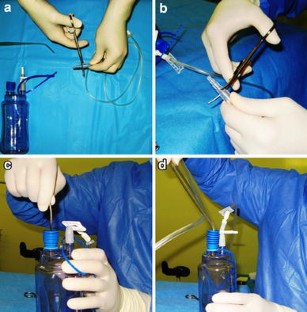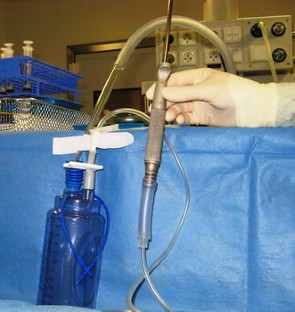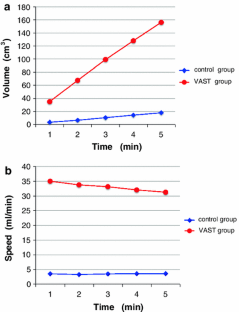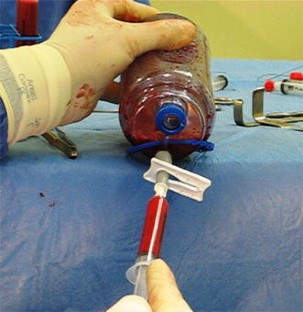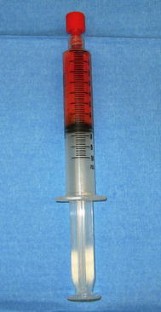 References
1.

Novaes F, Dos Reis N, Baroudi R (1998) Counting method of live fat cells used in lipoinjection procedures. Aesthetic Plast Surg 22(1):12–15

2.

Sommer B, Sattler G (2000) Current concepts of fat graft survival: histology of aspirated adipose tissue and review of the literature. Dermatol Surg 26(12):1159–1166

3.

Leong DT, Hutmacher DW, Chew FT, Lim TC (2005) Viability and adipogenic potential of human adipose tissue processed cell population obtained from pump-assisted and syringe-assisted liposuction. J Dermatol Sci 37(3):169–176

4.

Smith P, Adams WP Jr, Lipschitz AH et al (2006) Autologous human fat grafting: effect of harvesting and preparation techniques on adipocyte graft survival. Plast Reconstr Surg 117(6):1836–1844

5.

Niechajev I, Sevcuk O (1994) Long-term results of fat transplantation: clinical and histologic studies. Plast Reconstr Surg 94(3):496–506

6.

Mojallal A, Auxenfans C, Lequeux C, Braye F, Damour O (2008) Influence of negative pressure when harvesting adipose tissue on cell yield of the stromal-vascular fraction. Biomed Mater Eng 18(4–5):193–197

7.

Coleman SR (1995) Long-term survival of fat transplants: controlled demonstrations. Aesthetic Plast Surg 19:421

8.

Erdim M, Tezel E, Numanoglu A, Sav A (2009) The effects of the size of liposuction cannula on adipocyte survival and the optimum temperature for fat graft storage: an experimental study. J Plast Reconstr Surg 62:1210–1214

9.

Jurgens WJ, Oedayrajsingh-Varma MJ, Helder MN et al (2008) Effect of tissue-harvesting site on yield of stem cells derived from adipose tissue: implications for cell-based therapies. Cell Tissue Res 332:415–426

10.

Rohrich RJ, Sorokin ES, Brown SA (2004) In search of improved fat transfer viability: a quantitative analysis of the role of centrifugation and harvest site. Plast Reconstr Surg 113:391e5

11.

Boschert MT, Beckert BW, Puckett CL, Concannon MJ (2002) Analysis of lipocyte viability after liposuction. Plast Reconstr Surg 109:761–765

12.

Moore JH Jr, Kolaczynski JW, Morales LM et al (1995) Viability of fat obtained by syringe suction lipectomy: effects of local anesthesia with lidocaine. Aesthetic Plast Surg 19:335e9

13.

Shoshani O, Berger J, Fodor L et al (2005) The effect of lidocaine and adrenaline on the viability of injected adipose tissue—an experimental study in nude mice. J Drugs Dermatol 4:311e6

14.

Keck M, Janke J, Ueberreiter K (2007) The influence of different local anaesthetics on the viability of preadipocytes. Handchir Mikrochir Plast Chir 39:215e9

15.

Keck M, Zeyda M, Gollinger K et al (2010) Local anesthetics have a major impact on viability of preadipocytes and their differentiation into adipocytes. Plast Reconstr Surg 126(5):1500–1505

16.

Hörl HW, Feller AM, Biemer E (1991) Technique for liposuction fat reimplantation and long-term volume evaluation by magnetic resonance imaging. Ann Plast Surg 26(3):248–258

17.

Chajchir A (1996) Fat injection: long-term follow-up. Aesthetic Plast Surg 20(4):291–296

18.

Chajchir A, Benzaquen I, Moretti E (1993) Comparative experimental study of autologous adipose tissue processed by different techniques. Aesthetic Plast Surg 17:113e5

19.

Xie Y, Zheng D, Li Q, Chen Y, Lei H, Pu LLQ (2010) The effect of centrifugation on viability of fat grafts: an evaluation with the glucose transport test. J Plast Reconstr Aesthetic Surg 63:482e487

20.

Nguyen A, Pasyk KA, Bouvier TN, Hassett CA, Argenta LC (1990) Comparative study of survival of autologous adipose tissue taken and transplanted by different techniques. Plast Reconstr Surg 85:378–386

21.

Pu LL, Cui X, Fink BF, Cibull ML, Gao D (2005) The viability of fatty tissues within adipose aspirates after conventional liposuction. Ann Plast Surg 54:288–292

22.

Pu LL, Coleman S, Cui X, Ferguson REH, Vasconez HC (2008) Autologous fat grafts harvested and refined by the Coleman technique: a comparative study. Plast Reconstr Surg 122(3):932–937
Acknowledgments
The authors thank very much Claire Duflos, MD, from the Department of Biostatistics of Montpellier University Hospital for the methodology and the statistical analysis of data.
Conflicts of interest
The authors have no conflicts of interest to disclose.
Electronic supplementary material
Below is the link to the electronic supplementary material.
Video: Intraoperative video which demonstrates the vacuum-assisted adipose tissue suction technique. The VAST enables a fast and safe adipose tissue harvesting into a 600-ml bottle of a high-vacuum drainage system. The adipose tissue is easily harvested into a 10-cc syringe by simple aspiration. (WMV 21247 kb)
About this article
Cite this article
Ayestaray, B., Georgescu, D., Baron, M. et al. Vacuum-Assisted Adipose Tissue Suction Technique (VAST) to Optimize Fat Harvesting. Aesth Plast Surg 37, 816–821 (2013). https://doi.org/10.1007/s00266-013-0118-0
Received:

Accepted:

Published:

Issue Date:
Keywords
Adipose tissue

Fat grafting

Fat harvesting

Adipocytes

Negative pressure

Breast reconstruction