Abstract
An effective cell lysis method for extraction of bacterial genomic DNA from compost was developed in this study. Enzymatic disruption method, physical–chemical combination method, and commercial kit method were used to extract DNA from compost samples and were compared by analyzing DNA yield and efficient cell lysis. The results showed that all the three methods can be used to extract high-quality DNA from compost, but the enzymatic method had better cell lysis efficiency and DNA yields than others without the use of special equipment and expensive spending. Comparison of different methods for lysing gram-positive bacteria Bacillus subtilis indicated that the enzymatic cell lysis is superior for destroying the gram-positive cell wall. Spin-bind DNA column was used for DNA purification, and the purity of the purified sample was checked by polymerase chain reaction to amplify a region of the 16S rRNA. Results indicated that the part of 16S rRNA were amplified from all the purified DNA samples, and all the amplification products could be digested by the restriction enzyme HhaI.
This is a preview of subscription content, log in to check access.
Access options
Buy single article
Instant access to the full article PDF.
US$ 39.95
Price includes VAT for USA
Subscribe to journal
Immediate online access to all issues from 2019. Subscription will auto renew annually.
US$ 199
This is the net price. Taxes to be calculated in checkout.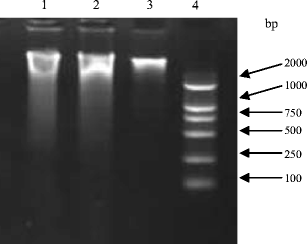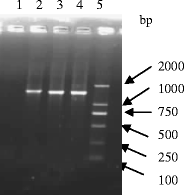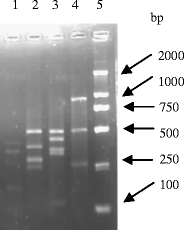 References
Amann RI, Ludwig W, Schleifer KH (1995) Phylogenetic identification and in situ detection of individual microbial cells without cultivation. Microbiol Rev 59:143–169

Bürgmann H, Pesaro M, Widmer F, Zeyer J (2001) A strategy for optimizing quality and quantity of DNA extracted from soil. J Microbiol Methods 45:7–20

Blanc M, Marilley L, Beffa T, Aragno M (1999) Thermophilic bacterial communities in hot composts as revealed by most probable number counts and molecular (16S rDNA) methods. FEMS Microbiol Ecol 28:141–149

Cahyani V, Matsuya K, Asakawa S, Kimura M (2004) Succession and phylogenetic profile of eukaryotic communities in the composting process of rice straw estimated by PCR-DGGE analysis. Biol Fertil Soils 40:334–344

Dees PM, Ghiorse WC (2001) Microbial diversity in hot synthetic compost as revealed by PCR-amplified rRNA sequences from cultivated isolates and extracted DNA. FEMS Microbiol Ecol 64:3869–3877

Dojka MA, Hugenholtz P, Haack SK, Pace NR (1998) Microbial diversity in a hydrocarbon- and chlorinated-solvent contaminated aquifer undergoing intrinsic bioremediation. Appl Environ Microbiol 64:3869–3877

Franke-Whittle IH, Klammer SH, Insam H (2005) Design and application of an oligonucleotide microarray for the investigation of compost microbial communities. J Microbiol Methods 62:37–56

Goyal S, Dhull S, Kapoor K (2005) Chemical and biological changes during composting of different organic wastes and assessment of compost maturity. Bioresour Technol 96:1584–1591

Guo Y, Zhu N, Zhu S, Deng C (2007) Molecular phylogenetic diversity of bacteria and its spatial distribution in compost. J Appl Microbiol 103:1344–1354

Hilger AB, Myrold DD (1991) Method for extraction of Frankia DNA from soil. Agric Ecosyst Environ 34:107–113

Ishii K, Fukui M, Takii S (2000) Microbial succession during a composting process as evaluated by denaturing gradient gel electrophoresis analysis. J Appl Microbiol 89:768–777

Jiang J, Alderisio KA, Singh A, Xiao L (2005) Development of procedures for direct extraction of Cryptosporidium DNA from water concentrates and for relief of PCR inhibitors. Appl Environ Microbiol 71:1135–1141

Jinxian Luo, Li Z, Li W (1998) Expression and secretion of barley α-amylase and A. niger glucoamylase in Saccharomyces cerevisiae Science in China Series C. Life Sci 41:113–118

Kowalchuk GA, Naoumenko ZS, Derikx PJL, Felske A, Stephen JL, Arkhipchenko IA (1999) Molecular analysis of ammonia-oxidizing bacteria of the L subdivision of the class Proteobacteria in compost and composted materials. Appl Environ Microbiol 65:396–403

LaMontagne MG, Michael FC Jr, Holden PA, Reddy CA (2002) Evaluation of extraction and purification methods for obtaining PCR-amplifiable DNA from compost for microbial community analysis. J Microbiol Methods 49:255–264

Liesack W, Weyland H, Stackebrandt E (1991) Potential risks of gene amplification by PCR as determined by 16S rDNAanalysis of a mixed-culture of strict barophilic bacteria. Microb Ecol 21:191–198

Luna GM, Dell Anno A, Danovaro R (2006) DNA extraction procedure: a critical issue for bacterial assessment in marine sediments. Environ Microbiol 8:308–320

Martin-Laurent FPL, Hallet S, Chaussod R, Germon JC, Soulas G (2001) DNA extraction from soils: old bias for new microbial diversity analysie methods. Appl Environ Microbiol 67:2354–2359

Howeler M, Ghiorse WC, Walker LP (2003) A quantitative analysis of DNA extraction and purification from compost. J Microbiol Methods 54:37–45

Miller DN, Bryant JE, Madsen EL, Ghiorse WC (1999) Evaluation and optimization of DNA purification procedures for soil and sediment samples. Appl Environ Microbiol 65:4715–424

More MI, Herrick JB, Silva MC, Ghiorse WC, Madsen EL (1994) Quantitative cell lysis of indigenous microorganisms and rapid extraction of microbial DNA from sediment. Appl Environ Microbiol 60:1572–1580

Niemi RM, Heiskanen I, Wallenius K, Lindstrom K (2001) Extraction and purification of DNA in rhizosphere soil samples for PCR-DGGE analysis of bacterial consortia. J Microbiol Methods 45:155–165

Patrick Robe, Renaud Nalin, Carmela Capellano, Vogel TM, Simonet P (2003) Extraction of DNA from soil. European Journal of Soil Biology 39:183–190

Rochelle PA, Fry JC, Parkes RJ, Weightman AJ (1992) DNA extraction for 16S rRNA gene analysis to determine genetic diversity in deep sediment communities. Fems Microbiol Lett 79:59–65

Roose-Amsaleg CL, Garnier-Sillam E, Harry M (2001) Extraction and purification of microbial DNA from soil and sediment samples. Appl Soil Ecol 18:47–60

Sambrook J, Fritsch EF, Maniatis T (1989) Molecular Cloning: a Laboratory Manual, 2nd edn. Cold Spring Harbor Laboratory Press, New York

Shan G, Jin W, Lam EKH, Xing X (2008) Purification of total DNA extracted from activated sludge. J Environ Sci 20:80–87

Shao Z, Sun F (2007) Intracellular sequestration of manganese and phosphorus in a metal-resistant fungus Cladosporium cladosporioides from deep-sea sediment. Extremophiles 11:435–443

Tebbe CC, Vahjen W (1993) Interference of humic acids and DNA extracted directly from soil in detection and tr. Appl Environ Microbiol 59:2657–2665

Tiquia SM, Ichida JM, Keener HM, Elwell DL, Burtt EH Jr, Michel F Jr (2005) Bacterial community profiles on feathers during composting as determined by terminal restriction fragment length polymorphism analysis of 16S rDNA genes. Appl Microbiol Biotechnol 67:412–419

Torsvik V, Sorheim R, Goksoyr J (1996) Total diversity in soil and sediment communities: a review. J Ind Microbiol 96:1584–1591

Trolldenier G (1973) The use of fluorescence microscopy for counting soil microorganisms Modern Methods in the Study of Microbial Ecology. Bull Ecol Res Comm 17:53–59

Tsai YL, Olson BH (1991) Rapid method for direct extraction of DNA from soil and sediments. Appl Environ Microbiol 57:1070–1074

Wakase S, Sasaki H, Itoh K, Otawa K, Kitazume O, Nonaka J, Satoh M, Sasaki T, Nakai Y (2008) Investigation of the microbial community in a microbiological additive used in a manure composting process. Bioresour Technol 99:2687–2693

Yang ZH, Xiao Y, Zeng GM, Xu ZY, Liu YS (2007) Comparison of methods for total community DNA extraction and purification from compost. Appl Microbiol Biotechnol 74:918–925

Zhou J, Burns MA, Tiedje JM (1996) DNA recovery from soils of diverse composition. Appl Environ Microbiol 62:316–322
Acknowledgments
This study was financially supported by the National Key Technology R&D Program of China (2006BAD14A05-02) and (2008BADB2B00); National 863 Projects (2007AA10Z166); National Natural Science Foundation (30800797)
About this article
Cite this article
Wu, L., Li, F., Deng, C. et al. A method for obtaining DNA from compost. Appl Microbiol Biotechnol 84, 389–395 (2009). https://doi.org/10.1007/s00253-009-2103-8
Received:

Revised:

Accepted:

Published:

Issue Date:
Keywords
Compost

Cell lysis

DNA extraction

16S rRNA