Abstract
A number of rapid sampling devices for metabolic engineering applications have been developed over the last years with the purpose of the estimation of in vivo metabolic concentrations and dynamics. This review outlines the designs and characteristics as well as the developments and changes in diverse approaches over the years. Primary performance parameters for these constructions are sampling time and rate and, for an accurate representation of the in vivo condition in cells, the reproducibility of results and easy handling throughout the sampling operation.
This is a preview of subscription content, log in to check access.
Access options
Buy single article
Instant access to the full article PDF.
US$ 39.95
Price includes VAT for USA
Subscribe to journal
Immediate online access to all issues from 2019. Subscription will auto renew annually.
US$ 199
This is the net price. Taxes to be calculated in checkout.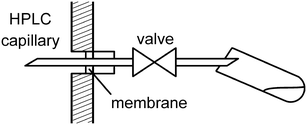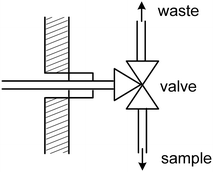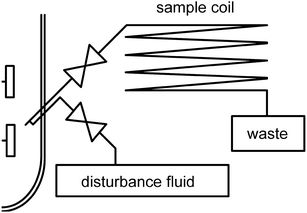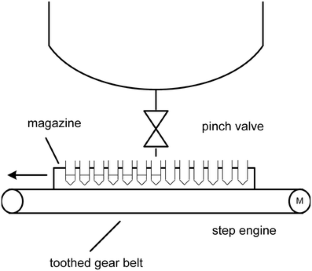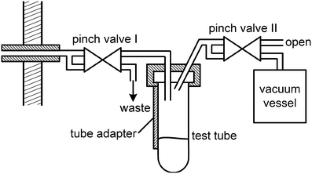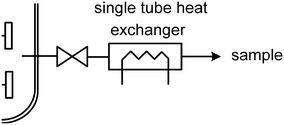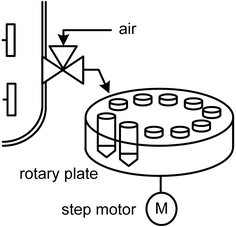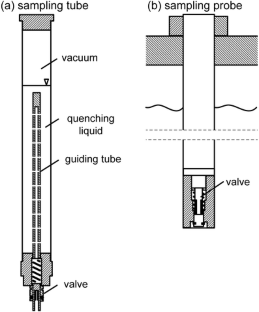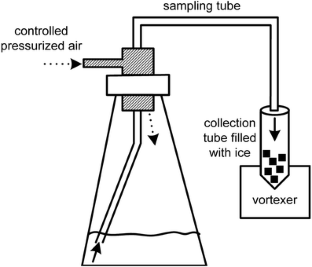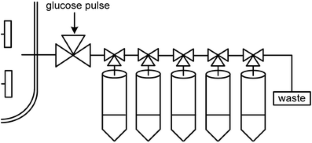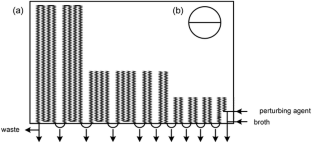 References
Aragon AD, Quinones GA, Allen CJ, Roy S, Davidson GS, Wentzell PD, Millier B, Jaetao JE, Rodriguez AL, Werner-Washburne M (2006) An automated, pressure-driven sampling device for harvesting from liquid cultures for genomic and biochemical analyses. J Microbiol Methods 65(2):357–360

Bolten CJ, Kiefer P, Letisse F, Portais J-C, Wittmann C (2007) Sampling for metabolome analysis of microorganisms. Anal Chem 79(10):3843–3849

Buziol S, Bashir I, Baumeister A, Claassen W, Noisommit-Rizzi N, Mailinger W, Reuss M (2002) New bioreactor-coupled rapid stopped-flow sampling technique for measurements of metabolite dynamics on a subsecond time scale. Biotechnol Bioeng 80(6):632–636

Cao-Hoang L, Dumont F, Marechal PA, Le-Thanh M, Gervais P (2008) Rates of chilling to 0°C: implications for the survival of microorganisms and relationship with membrane fluidity modifications. Appl Microbiol Biotechnol 77:1379–1387

Fiehn O, Weckwerth W (2003) Deciphering metabolic networks. Eur J Biochem 270(4):579–588

Grönke K, Luo B, Nöh K, Wiechert W, Takorst R, Oldiges M (2006) Measurement of 13C-labelling dynamics of intracellular metabolites as basis for kinetic and thermodynamic evaluation. In: Proceedings of the 1st International Symposium on Biothermodynamics, Frankfurt, Germany

Hiller J, Schwaiger B, Weuster-Botz D (2003) Probenahme für fluide Proben. German patent application. DE 103 14 512.5, 21 Oct 2004.

Hiller J, Franco-Lara E, Papaioannou V, Weuster-Botz D (2007a) Fast sampling and quenching procedures for microbial metabolic profiling. Biotechnol Lett 29(8):1161–1167

Hiller J, Franco-Lara E, Weuster-Botz D (2007b) Metabolic profiling of Escherichia coli cultivations: evaluation of extraction and metabolite analysis procedures. Biotechnol Lett 29(8):1169–1178

Lange HC, Eman M, van Zuijlen G, Visser D, van Dam JC, Frank J, Teixeira de Mattos MJ, Heijnen JJ (2001) Improved rapid sampling for in vivo kinetics of intracellular metabolites in Saccharomyces cerevisiae. Biotechnol Bioeng 75(4):406–415

Larsson G, Törnkvist M (1996) Rapid sampling, cell inactivation and evaluation of low extracellular glucose concentrations during fed-batch cultivation. J Biotechnol 49(1–3):69–82

Mashego MR, van Gulik WM, Vinke JL, Visser D, Heijnen JJ (2006) In vivo kinetics with rapid perturbation experiments in Saccharomyces cerevisiae using a second-generation BioScope. Metab Eng 8(4):370–383

Nöh K, Grönke K, Luo B, Takorst R, Oldiges M, Wiechert W (2007) Metabolic flux analysis at ultra short time scale: isotopically non-stationary 13C labelling experiments. J Biotechnol 129:249–267

Oldiges M, Luetz S, Pflug S, Schroer K, Stein N, Wiendahl C (2007) Metabolomics: current state and evolving methodologies and tools. Appl Microbiol Biotechnol 76(3):495–511

Rizzi M, Theobald U, Querfurth E, Rohrhirsch T, Baltes M, Reuss M (1996) In vivo investigations of glucose transport in Saccharomyces cerevisiae. Biotechnol Bioeng 49(3):316–327

Schaefer U, Boos W, Takors R, Weuster-Botz D (1999) Automated sampling device for monitoring intracellular metabolite dynamics. Anal Biochem 270(1):88–96

Schaub J, Schiesling C, Reuss M, Dauner M (2006) Integrated sampling procedure for metabolome analysis. Biotechnol Prog 22(5):1434–1442

Taymaz-Nikerel H, de Mey M, Ras C, ten Pierick A, Seifar RM, van Dam JC, Heijnen JJ, van Gulik WM (2009) Development and application of a differential method for reliable metabolome analysis in Escherichia coli. Anal Biochem 386(1):9–19

Theobald U, Mailinger W, Reuss M, Rizzi M (1993) In vivo analysis of glucose-induced fast changes in yeast adenine nucleotide pool applying a rapid sampling technique. Anal Biochem 214(1):31–37

Theobald U, Mailinger W, Baltes M, Rizzi M, Reuss M (1997) In vivo analysis of metabolic dynamics in Saccharomyces cerevisiae: I. Experimental observations. Biotechnol Bioeng 55(2):305–316

Villas-Bôas SG, Bruheim P (2007) Cold glycerol–saline: the promising quenching solution for accurate intracellular metabolite analysis of microbial cells. Anal Biochem 370:87–97

Visser D, van Zuylen GA, van Dam JC, Oudshoorn A, Eman MR, Ras C, van Gulik WM, Frank J, van Dedem GWK, Heijnen JJ (2002) Rapid sampling for analysis of in vivo kinetics using the BioScope: a system for continuous-pulse experiments. Biotechnol Bioeng 79(6):674–681

Weckwerth W, Loureiro ME, Wenzel K, Fiehn O (2004) Differential metabolic networks unravel the effects of silent plant phenotypes. Proc Natl Acad Sci U S A 101(20):7809–7814

Weibel EK, Mor J-R, Fiechter A (1974) Rapid sampling of yeast and automated assays of adenylate, citrate, pyruvate and glucose-6-phosphate pools. Anal Biochem 58:208–216

Weuster-Botz D (1997) Sampling tube device for monitoring intracellular metabolite dynamics. Anal Biochem 246(2):225–233
Acknowledgments
The authors gratefully acknowledge the financial support of the (German) Federal Ministry of Education and Research to this project.
Additional information
Dedicated to Prof. Dr.-Ing. D. C. Hempel, Institute of Biochemical Engineering, Technische Universität Braunschweig, Germany, on the occasion of his 65th birthday.
About this article
Cite this article
Schädel, F., Franco-Lara, E. Rapid sampling devices for metabolic engineering applications. Appl Microbiol Biotechnol 83, 199–208 (2009). https://doi.org/10.1007/s00253-009-1976-x
Received:

Revised:

Accepted:

Published:

Issue Date:
Keywords
Metabolic profiling

Quenching

Rapid sampling

Sequential sampling

Stimulus response experiments