Abstract
This report describes the vector-free engineering of Lactobacillus plantarum by chromosomal integration of an exogenous gene without inactivation of physiological traits. The integrative plasmid vector pP7B6 was derived from pGIP73 by replacing the cbh site, encoding the L. plantarum conjugated bile salt hydrolase, with the prophage fragment P7B6, from L. plantarum Lp80 (DSM 4229). Plasmid pP7B6NI was obtained by inserting the nisin immunity gene nisI of Lactococcus lactis subsp. lactis DSM 20729, preceded by the constitutive promoter P32 from the same strain, in a unique XbaI site of fragment P7B6 and was used to electrotransform L. plantarum Lp80. A food grade recombinant L. plantarum Lp80NI, with 480-fold higher immunity to nisin than the wild type, was derived by integration of pP7B6NI followed by the excision of pP7B6. Polymerase chain reaction tests demonstrated that the integration of nisI in the prophage region had occurred and that the erythromycin resistance marker from pP7B6 was lost. Fifteen among 31 L. plantarum strains tested hybridized with P7B6, indicating that the integration of pP7B6-derived vectors might occur in some other L. plantarum strains. This was experimentally confirmed by constructing the recombinant strain L. plantarum LZNI from the dairy isolate L. plantarum LZ (LMG 24600).
This is a preview of subscription content, log in to check access.
Access options
Buy single article
Instant access to the full article PDF.
US$ 39.95
Price includes VAT for USA
Subscribe to journal
Immediate online access to all issues from 2019. Subscription will auto renew annually.
US$ 199
This is the net price. Taxes to be calculated in checkout.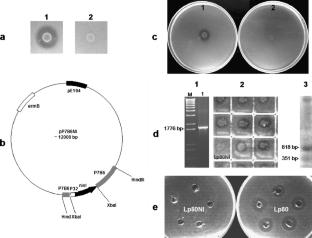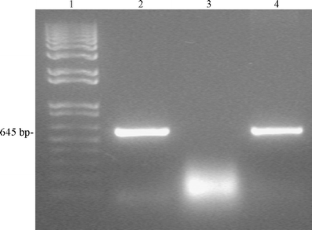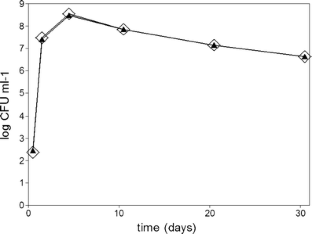 References
Aukrust TW, Brurberg MB, Nes IF (1995) Transformation of Lactobacillus by electroporation. Methods Mol Biol 47:201–208

Brurberg MB, Haandrikman AJ, Leenhouts KJ, Venema G, Nes IF (1994) Expression of a chitinase gene from Serratia marcescens in Lactococcus lactis and Lactobacillus plantarum. Appl Microbiol Biotechnol 42:108–115

Canchaya C, Proux C, Fournous G, Bruttin A, Brüssow H (2003) Prophage genomics. Microbiol Mol Biol Rev 67:238–276

Christiaens H, Leer RJ, Pouwels PH, Verstraete W (1992) Cloning and expression of the conjugated bile acid hydrolase gene from Lactobacillus plantarum by using a direct plate assay. Appl Environ Microbiol 58:3792–3798

European Parliament and the Council of 12 March 2001 (2001) Directive 2001/18/EC on the deliberate release into the environment of genetically modified organisms and repealing Council Directive 90/220/EEC. Official Journal of the European Communities 17.04.2001

European Parliament and the Council of 22 September 2003 (2003) Regulation (EC) 2003/1829 on genetically modified food and feed. Official Journal of the European Union 18.10.2003

Fitzsimons A, Hols P, Jore J, Leer RJ, O'Connell M, Delcour J (1994) Development of an amylolytic Lactobacillus plantarum silage strain expressing the Lactobacillus amylovorus alpha-amylase gene. Appl Environ Microbiol 60:3529–3535

Hols P, Ferain T, Garmyn D, Bernard N, Delcour J (1994) Use of homologous expression-secretion signals and vector-free stable chromosomal integration in engineering of Lactobacillus plantarum for α-amylase and levanase expression. Appl Environ Microbiol 60:1401–1413

Jones ML, Chen H, Ouyang W, Metz T, Prakash S (2004) Microencapsulated genetically engineered Lactobacillus plantarum 80 (pCBH1) acid deconjugation and its implication in lowering cholesterol. J Biomed Biotech 1:61–69

Kleerebezem M, Boekhorst J, van Kranenburg R, Molenaar D, Kuipers OP, Leer R, Tarchini R, Peters SA, Sandbrink HM, Fiers MWEJ, Stiekema W, Klein Lankhorst RM, Bron PA, Hoffer SM, Nierop Groot MN, Kerkhoven R, de Vries M, Ursing B, de Vos WM, Siezen RJ (2003) Complete genome sequence of Lactobacillus plantarum WCFS1. Proc Natl Acad Sci U S A 100:1990–1995

Molenaar D, Bringel F, Schuren FH, de Vos WM, Siezen RJ, Kleerebezem M (2005) Exploring Lactobacillus plantarum genome diversity by using microarrays. J Bacteriol 187:6119–6127

Pavan S, Hols P, Delcour J, Geoffroy MC, Grangette C, Kleerebezem M, Mercenier A (2000) Adaptation of the nisin-controlled expression system in Lactobacillus plantarum: a tool to study in vivo biological effects. Appl Environ Microbiol 66:4427–4432

Rossi F, Rudella A, Marzotto M, Dellaglio F (2001) Vector-free cloning of a bacterial endo-1,4-β-glucanase in Lactobacillus plantarum and its effect on the acidifying activity in silage: use of a recombinant cellulolytic Lactobacillus plantarum as silage inoculant. Antonie van Leeuwenhoek 80:139–147

Stein T, Heinzmann S, Solovieva I, Entian KD (2003) Function of Lactococcus lactis nisin immunity genes nisI and nisFEG after coordinated expression in the surrogate host Bacillus subtilis. J Biol Chem 278:89–94

Sambrook J, Fritsch EF, Maniatis T (1989) Molecular cloning, a laboratory manual, 2nd edn. Cold Spring Harbor Laboratory Press, Cold Spring Harbor

Sutcliffe J, Grebe T, Tait-Kamradt A, Wondrack L (1996) Detection of erythromycin-resistant determinants by PCR. Antimicrob Ag Chemother 40:2562–2566

Takala TM, Saris PEJ (2002) A food-grade cloning vector for lactic acid bacteria based on the nisin immunity gene nisI. Appl Microbiol Biotechnol 59:467–471

Van de Guchte M, Kok J, Venema G (1991) Distance-dependent translational coupling and interference in Lactococcus lactis. Mol Gen Genet 227:65–71

Van der Vossen JM, van der Lelie D, Venema G (1987) Isolation and characterization of Streptococcus cremoris Wg2-specific promoters. Appl Environ Microbiol 53:2452–2457

Ventura M, Canchaya C, Kleerebezem M, de Vos WM, Siezen RJ, Brüssow H (2003) The prophage sequences of Lactobacillus plantarum strain WCFS1. Virology 316:245–255

Ventura M, Canchaya C, Bernini V, Altermann E, Barrangou R, McGrath S, Claesson MJ, Li Y, Leahy S, Walker D, Zink R, Neviani E, Steele J, Broadbent J, Klaenhammer TR, Fitzgerald GF, O'Toole PW, van Sinderen D (2006) Comparative genomics and transcriptional analysis of prophages identified in the genomes of Lactobacillus gasseri, Lactobacillus salivarius, and Lactobacillus casei.. Appl Environ Microbiol 72:3130–3146
About this article
Cite this article
Rossi, F., Capodaglio, A. & Dellaglio, F. Genetic modification of Lactobacillus plantarum by heterologous gene integration in a not functional region of the chromosome. Appl Microbiol Biotechnol 80, 79–86 (2008). https://doi.org/10.1007/s00253-008-1527-x
Received:

Revised:

Accepted:

Published:

Issue Date:
Keywords
Lactobacillus plantarum

Food grade genetic engineering

Chromosomal integration of a foreign gene

Prophage genes