Abstract
The type III secretion system (TTSS) proteins form a needle-like structure injecting effector proteins into eukaryotic target cells. Although the TTSS forms an important pathway for bacterium–host interaction, its assembly process in vivo is poorly understood. The process is thought to include the opening of a pore before TTSS proteins are inserted into the bacterial cell wall. The proteins that break the bacterial cell wall have not yet been identified. We hypothesize that a hypersensitive response and pathogenicity (hrp) gene functions to digest the bacterial cell wall because it contains a conserved protein sequence similar to lytic transglycosylase. In this study, we cloned hrp-associated 2 (hpa2) genes from the bacteria Xanthomonas oryzae pathovars. We show in vitro that expressed Hpa2 protein has a lytic activity against bacterial cell walls. The analysis of a loss-of-function mutant of the hpa2 gene suggests that the hpa2 affects bacterial proliferation in host plants and a hypersensitive response in nonhost plants. As this is the first of such enzyme activity identified in the Hrp protein family, we speculate that the Hpa2 contributes to the assembly of the TTSS by enlarging gaps in the peptidoglycan meshwork of bacterial cell walls.
This is a preview of subscription content, log in to check access.
Access options
Buy single article
Instant access to the full article PDF.
US$ 39.95
Price includes VAT for USA
Subscribe to journal
Immediate online access to all issues from 2019. Subscription will auto renew annually.
US$ 199
This is the net price. Taxes to be calculated in checkout.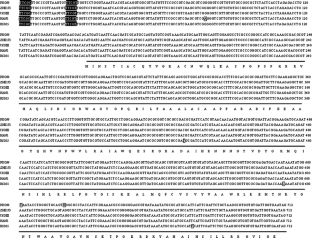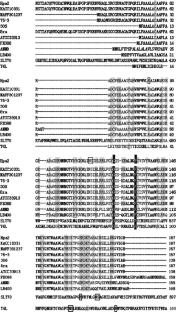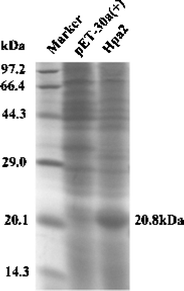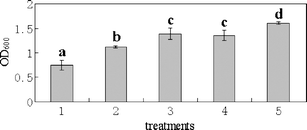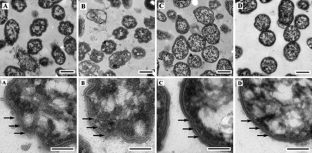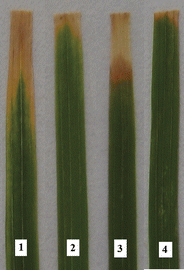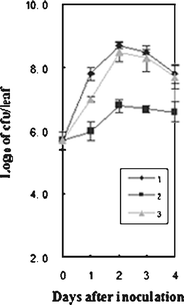 References
Alexeyev MF (1999) The pKNOCK series of broad-host-range mobilizable suicide vectors for gene knockout and targeted DNA insertion into the chromosome of Gram-negative bacteria. BioTechniques 26:824–826

Brock TD (1979) Cell wall. In: Brock TD (ed) Biology of microorganisms. 3rd edn. Prentice-Hall, Englewood Cliffs, NJ, pp 25–33

Büttner D, Gürlebeck D, Noël LD, Bonas U (2004) HpaB from Xanthomonas campestris pv. vesicatoria acts as an exit control protein in type III-dependent protein secretion. Mol Microbiol 54:755–768

Büttner D, Noël L, Stuttmann J, Bonas U (2007) Characterization of the non-conserved hpaB-hrpF region in the hrp pathogenicity island from Xanthomonas campestris pv. vesicatoria. Mol Plant Microbe Interact 20:1063–1074

Chen G-Y, Wang J-SH (2003) Exchangeability of two hrp gene fragments from Xanthomonas oryzae pv. oryzae and pv. oryzicola for hypersensitive response on tobacco and pathogenicity on rice. Agric Sci Chin 2:975–981

Dijkstra BW, Thunnissen A-MWH (1994) "Holy" proteins II: the soluble lytic transglycosylase. Curr Opin Struck Biol 4:810–813

Fenselau S, Bonas U (1995) Sequence and expression analysis of the hrpB pathogenicity operon of Xanthomonas campestris pv. vesicatoria which encodes eight proteins with similarity to components of the Hrp, Ysc, Spa, and Fli secretion systems. Mol Plant Microbe Interact 8:845–854

Ferreira AO, Myers CR, Gordon JS, Martin GB, Vencato M, Collmer A, Wehling MD, Alfano JR, Moreno-Hagelsieb G, Lamboy WF, DeClerck G, Schneider DJ, Cartinhour SW (2006) Whole-genome expression profiling defines the HrpL regulon of Pseudomonas syringae pv. tomato DC3000, allows de novo reconstruction of the Hrp cis clement, and identifies novel coregulated genes. Mol Plant Microbe Interact 19:1167–1179

Galán JE, Collmer A (1999) Type III secretion machines: bacterial devices for protein delivery into host cells. Science 284:1322–1328

Gürlebeck D, Thieme F, Bonas U (2006) Type III effector proteins from the plant pathogen Xanthomonas and their role in the interaction with the host plant. J Plant Physiol 163:233–255

Horino O (2002) Studies on resistance mechanisms of rice against bacterial blight caused by Xanthomonas oryzae pv. oryzae. J Gen Plant Pathol 68:253–256

Hueck CJ (1998) Type III protein secretion systems in bacterial pathogens of animals and plants. Microbiol Mol Biol Rev 62:379–433

Huguet E, Hahn K, Wengelnik K, Bonas U (1998) HpaA mutants of Xanthomonas campestris pv. vesicatoria are affected in pathogenicity but retain the ability to induce host-specific hypersensitive reaction. Mol Microbiol 29:1379–1390

Kim JG, Park BK, Yoo CH, Jeon E, Oh J, Hwang I (2003) Characterization of the Xanthomonas axonopodis pv. glycines Hrp pathogenicity island. J Bacteriol 185:3155–3166

Koebnik R, Krüger A, Thieme F, Urban A, Bonas U (2006) Specific binding of the Xanthomonas campestris pv. vesicatoria AraC-type transcriptional activator HrpX to plant-inducible promoter boxes. J Bacteriol 188:7652–7660

Koraimann G (2003) Lytic transglycosylases in macromolecular transport systems of gram-negative bacteria. Cell Mol Life Sci 60:2371–2388

Kumar RS, Sakthivel N (2001) Exopolysaccharides of Xanthomonas pathovar strains that infect rice and wheat crops. Appl Microbiol Biotechnol 55:782–786

Kvitko BH, Ramos AR, Morello JE, Hye-Sook Oh H-S, Collmer A (2007) Identification of harpins in Pseudomonas syringae pv. tomato DC3000, which are functionally similar to HrpK1 in promoting translocation of type III secretion system effectors. J Bacteriol 189:8059–8072

Lee BM, Park YJ, Park DS, Kang HW, Kim JG, Song ES, Park IC, Yoon UH, Hahn JH, Koo BS, Lee GB, Kin H, Park HS, Yoon KO, Kim JH, Jung CH, Koh NH, Seo JS, Go SJ (2005) The genome sequence of Xanthomonas oryzae pathovar oryzae KACC10331, the bacterial blight pathogen of rice. Nucleic Acids Res 33:577–586

Li P, Lu X, Shao M, Long J, Wang J (2004) Genetic diversity of Harpins from Xanthomonas oryzae and their activity to induce hypersensitive response and disease resistance in tobacco. Sci China Ser C Life Sci 47:461–469

Nakimbugwe D, Masschalck B, Atanassova M, Abebetch ZB, Michiels CW (2006) Comparison of bactericidal activity of six lysozymes at atmospheric pressure and under high hydrostatic pressure. Int J Food Microbiol 108:355–363

Nasr NM, Fllon AM (2003) Detection of lysozyme-like enzymatic activity secreted by an immune-responsive mosquito cell line. J Invertebr Pathol 82:162–166

Niño-Liu DO, Ronald PC, Bogdanove AJ (2006) Xanthomonas oryzae pathovars: model pathogens of a model crop. Mol Plant Pathol 7:303–324

Ochiai H, Inoue Y, Takeya M, Sasaki A, Kaku H (2005) Genome sequence of Xanthomonas oryzae pv. oryzae suggests contribution of large number of effector genes and insertion sequences to its race diversity. Jpn Agric Res Q 39:275–287

Oku T, Tanaka K, Iwamoto M, Inoue Y, Ochiai H, Kaku H, Tsuge S, Tsuno K (2004) Structural conservation of the hrp gene cluster in Xanthomonas oryzae pv. oryzae. J Gen Plant Pathol 70:159–167

Sambrook J, Russell DW (2001) Appendix 8: commonly used techniques. In: Sambrook J, Russell DW (eds) Molecular cloning: a laboratory manual. 3rd edn. Cold Spring Harbor Laboratory, New York, pp A8.40–A8.47

Sugio A, Yang B, White FF (2005) Characterization of the hrpF pathogenicity peninsula of Xanthomonas oryzae pv oryzae. Mol Plant Microbe Interact 18:546–554

Tsuge S, Terashima S, Furutani A, Ochiai H, Oku T, Tsuno K, Kaku H, Kubo Y (2005) Effects on promoter activity of base substitutions in the cis-acting regulatory element of HrpXo regulons in Xanthomonas oryzae pv. oryzae. J Bacteriol 187:2308–2314

van Asselt EJ, Thunnissen A-MWH, Dijkstra BW (1999) High resolution crystal structures of the Escherichia coli lytic transglycosylase SLT70 and its complex with a peptidoglycan fragment. J Mol Biol 291:877–898

Walderich B, Höltje JV (1991) Subcellular distribution of the soluble lytic transglycosylase in Escherichia coli. J Bacteriol 173:5668–5676

Wang J, Zhu S, Xu C (2002) Biochemistry, vol. 1. 3rd edn. Higher Education, Beijing, pp 390–392 (in Chinese)

Wang X, Li M, Zhang J, Zhang Y, Zhang G, Wang J (2007) Identification of a key functional region in harpins from Xanthomonas that suppresses protein aggregation and mediates harpin expression in E. coli. Mol Biol Rep 34:189–198

Zhao B, Ardales EY, Raymundo A, Bai J, Trick HN, Leach JE (2004) The avrRxo1 gene from the rice pathogen Xanthomonas oryzae pv. oryzicola confers a non-host defense reaction on maize with resistance gene Rxo1. Mol Plant Microbe Interact 17:771–779

Zhu W, Magbanua MM, White FF (2000) Identification of two novel hrp-associated genes in the hrp gene cluster of Xanthomonas oryzae pv. oryzae. J Bacteriol 182:1844–1853

Zou L, Wang X, Xiang Y, Zhang B, Li Y, Xiao Y, Wang J, Walmsley AR, Chen G (2006) Elucidation of the hrp clusters of Xanthomonas oryzae pv. oryzicola that control the hypersensitive response in non-host tobacco and pathogenicity in susceptible host rice. Appl Environ Microbiol 72:6212–6224
Acknowledgments
This work was supported by grants from the National Key Basic Research plan of China (no. 2003CB114200 and no. 2006CB101902), the National High Technology Research and Development Program of China (863 Program; no. 2006AA02Z180), and the National Natural Science Foundation of China (no. 30230240). We are particularly grateful to Prof. Gongyou Chen for his critical comments and to Dr. Lei Liu in the USA for his significant and patient help with this manuscript.
About this article
Cite this article
Zhang, J., Wang, X., Zhang, Y. et al. A conserved Hpa2 protein has lytic activity against the bacterial cell wall in phytopathogenic Xanthomonas oryzae . Appl Microbiol Biotechnol 79, 605–616 (2008). https://doi.org/10.1007/s00253-008-1457-7
Received:

Revised:

Accepted:

Published:

Issue Date:
Keywords
Xanthomonas oryzae
hrp-conserved

Type III secretion system

Soluble lytic transglycosylase

hrp-associated

Plant-inducible promoter