Abstract
The aminopeptidase N (TH-4AP) of Streptomyces sp. TH-4 was purified from a culture supernatant. The purified enzyme had a molecular mass of 95 kDa. The gene encoding TH-4AP was cloned and sequenced. The primary structure of the protein possessed the PepN-conserved motif GxMEN and the zinc-binding motif HExxHx18E, and showed 88% identity with that of PepN from Streptomyces lividans strain 66. We succeeded in overproducing a His-tagged recombinant enzyme using Escherichia coli. The enzyme had a 1.5-fold higher activity in the presence of cobalt ions than in their absence. To evaluate the possible application of TH-4AP to decrease the content of bitter peptides, we investigated the ability of Streptomyces aminopeptidases to hydrolyze synthetic peptides by a coupling method using l-amino acid oxidase and peroxidase. The substrate specificity of TH-4AP toward synthetic peptides was significantly different from that toward aminoacyl-p-nitroanilide derivatives.
This is a preview of subscription content, log in to check access.
Access options
Buy single article
Instant access to the full article PDF.
US$ 39.95
Price includes VAT for USA
Subscribe to journal
Immediate online access to all issues from 2019. Subscription will auto renew annually.
US$ 199
This is the net price. Taxes to be calculated in checkout.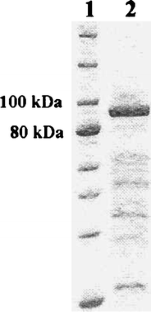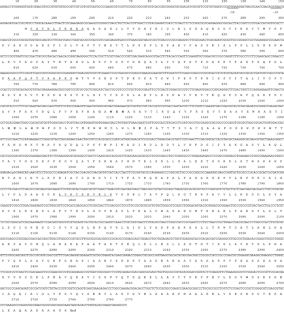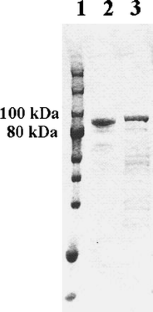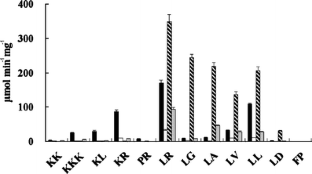 References
Arima J, Iwabuchi M, Hatanaka T (2004) Gene cloning and overproduction of an aminopeptidase from Streptomyces septatus TH-2, and comparison with a calcium-activated enzyme from Streptomyces griseus. Biochem Biophys Res Commun 317(2):531–538

Arima J, Uesugi Y, Iwabuchi M, Hatanaka T (2006a) Study on peptide hydrolysis by aminopeptidase from Streptomyces griseus, Streptomyces septatus and Aeromonas proteolytica. Appl Microbiol Biotechnol 70(5):541–547

Arima J, Uesugi Y, Uraji, M, Iwabuchi M, Hatanaka T (2006b) Modulation of Streptomyces leucine aminopeptidase by calcium. Identification and functional analysis of key residues in activation and stabilization by calcium. J Biol Chem 258:5885–5894

Barret AJ, Rawings ND, Wossner JF (1998) Handbook of proteolytic enzymes. Academic, London

Ben-Meir D, Spungin A, Askenazi R, Blumberg S (1993) Specificity of Streptomyces griseus aminopeptidase and modulation of activity by divalent metal ion binding and substitution. Eur J Biochem 212:107–112

Bumberger E, Belitz HD (1993) Bitter taste of enzymic hydrolysates of casein. Z Lebensm Unters Forsch 197:14–19

Butler MJ, Aphale SJ, Binnie C, DiZonno MA, Krygsman P, Soltes GA, Walczyk E, Malek LT (1994) The aminopeptidase N-encoding pepN gene of Streptomyces lividans 66. Gene 141:115–119

Clegg KM, Lim CL (1974) The structure of a bitter peptide derived from casein by digestion with papain. J Dairy Res 41:383–387

Edens L, Dekker P, Hoeven R, Deen F, Roos A, Floris R (2005) Extracelluar prolyl endoprotease from Aspergillus niger and its use in the debittering of protein hydrolysates. J Agric Food Chem 53:7950–7957

Gill I, López-Fandino R, Jorba X, Vulfson EN (1996) Biologically active peptides and enzymatic approaches to their production. Enzyme Microb Technol 18:162–183

Hagishita T, Nishikawa M, Hatanaka T (2000) Isolation of phospholipase D producing microorganisms with high transphosphatidylation activity. Biotechnol Lett 22(20):1587–1590

Hatanaka T, Arima J, Uesugi Y, Iwabuchi M (2005) Purification, characterization cloning and sequencing of metalloendopeptidase from Streptomyces septatus TH-2. Arch Biochem Biophys 434(2):289–298

Hooper NM (1994) Families of zinc metallo proteases. FEBS Lett 354:1–6

Hopwood DA, Bibb MJ, Chater KF, Kieser T, Bruton CJ, Kieser HM, Lydiate DJ, Smith CP, Ward H, Schrempf CJ (1985) A laboratory manual. The John Ines Foundation, Norwich, pp 70–84

Khalod NM, Marth EH (1990) Partial purification and characterization of an aminopeptidase from Lactobacillus helveticus CNRZ 32. Syst Appl Microbiol 13:311–319

Lemieux L, Simard RE (1992) Bitter flavour in daily products. II. A review of bitter peptides from caseins: their information, isolation and identification, structure masking and inhibition. Lait 72:335–382

Matoba H, Hayashi R, Hata T (1970) Isolation of bitter peptides from trypsin hydrolysate of casein and their chemical structure. Agric Biol Chem 34:1235–1243

Miyakawa H, Kobayashi S, Shimamura S, Tomita M (1992) Purification and characterization of an aminopeptidase from Lactobacillus helveticus LHE-511. J Dairy Sci 75:27–35

Motoshima H, Shiraishi T, Tsukasaki F, Kaminogawa S (2003) Purification, characterization, and gene cloning of lysyl aminopeptidase from Streptococcus thermophilus YRC001. Biosci Biotechnol Biochem 67(4):772–782

Nishiwaki T, Yoshikazu S, Furuta M, Hayashi K (2002) Debittering of enzymatic hydrolysates using an aminopeptidase from edible Basidiomycete Grifola frondosa. J Biosci Bioeng 93(1):60–63

Spungin A, Blumberg S (1989) Streptomyces griseus aminopeptidase is a calcium-activated zinc metalloprotein. Purification and properties of the enzyme. Eur J Biochem 183:471–477

Tan PST, van Kessel TAJM, van de Veerdonk FLM, Zuurendonk PF, Bruins A, Konigs WN (1993) Degradation of debittering of a tryptic digest from β-casein by aminopeptidase N from Lactococcus lactis subsp. cremoris WG2. Appl Environ Microbiol 59:1430–1436

Uesugi Y, Mori K, Arima J, Iwabuchi M, Hatanaka T (2005) Recognition of Phospholipids in Streptomyces phospholipase D. J Biol Chem 280:26143–26151

Vosbeck KD, Chow KF, Awad WM Jr (1973a) The proteolytic enzymes of the K-1 strain of Streptomyces griseus obtained from a commercial preparation (Pronase). Purification and characterization of the aminopeptidases. J Biol Chem 248:6029–6034

Vosbeck KD, Greenberg BD, Awad WM Jr (1973b) The proteolytic enzymes of the K-1 strain of Streptomyces griseus obtained from a commercial preparation (Pronase). Specificity and immobilization of aminopeptidase. J Biol Chem 250:3981–3987

Vosbeck KD, Greenberg BD, Ochoa MS, Whitney PL, Awad WM Jr (1978) The proteolytic enzymes of the K-1 strain of Streptomyces griseus obtained from a commercial preparation (Pronase). Effect of pH, metal ions, and amino acids on aminopeptidase family. J Biol Chem 253:257–260
Acknowledgements
This research was supported in part by grants from the Noda Institute for Scientific Research. We thank Mr. Y. Nishimoto and Mr. R. Nakahigashi of Nagase for the helpful advice.
About this article
Cite this article
Hatanaka, T., Arima, J., Uraji, M. et al. Characterization, cloning, sequencing, and expression of an aminopeptidase N from Streptomyces sp. TH-4. Appl Microbiol Biotechnol 74, 347–356 (2007). https://doi.org/10.1007/s00253-006-0669-y
Received:

Revised:

Accepted:

Published:

Issue Date:
Keywords
Amiopeptidase

Streptomyces