Abstract
The absence of a right superior vena cava (SVC) in situs solitus is very rare, and even then it is usually associated with left SVC. There have been few case reports in the literature of isolated bilateral absence of SVC. Bilateral absent SVC can have clinical implication, including pacemaker placements, central venous line placement, monitoring, and occasionally associated anomalies. We describe a case detected on fetal echocardiogram with bilateral absent SVC and structurally normal heart.
This is a preview of subscription content, log in to check access.
Access options
Buy single article
Instant unlimited access to the full article PDF.
US$ 39.95
Price includes VAT for USA
Subscribe to journal
Immediate online access to all issues from 2019. Subscription will auto renew annually.
US$ 99
This is the net price. Taxes to be calculated in checkout.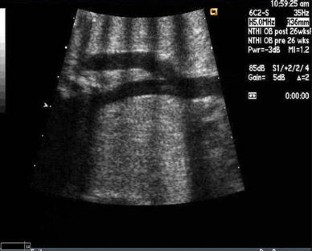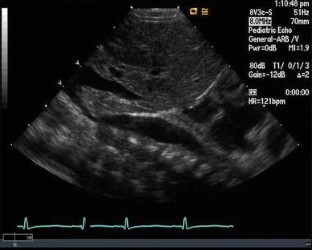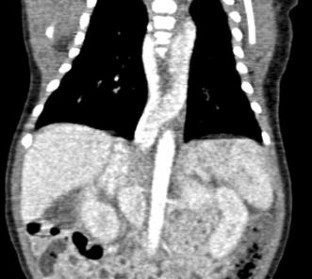 References
1.

Barrea C, Ovaert C, Moniotte S, Biard JM, Steenhaut P, Bernard P (2011) Prenatal diagnosis of abnormal cardinal systemic venous return without other heart defects: a case series. Prenat Diagn 31:380–388

2.

Bartram U, Van Praagh S, Levine JC, Hines M, Bensky AS, Van Praagh R (1997) Absent right superior vena cava in visceroatrial situs solitus. Am J Cardiol 80:175–183

3.

Choi JY, Anderson RH, Macartney FJ (1987) Absent right superior caval vein (vena cava) with normal atrial arrangement. Br Heart J 57:474–478

4.

Hussain SA, Chakravarty S, Chaikhouni A, Smith JR (1981) Congenital absence of superior vena cava: unusual anomaly of superior systemic veins complicating pacemaker placement. Pacing Clin Electrophysiol 4:328–334

5.

Krasemann T, Kehl G, Vogt J, Asfour B (2003) Unusual systemic venous return with complete absence of the superior caval veins. Pediatr Cardiol 24:397–399

6.

Lee CY, Jan SL, Wang TM, Chi CS (2005) Congenital chylothorax associated with isolated congenital hypoplastic superior caval vein: a case report. Acta Paediatr 94:1840–1843

7.

Marin-Garcia J, Sanmarti J, Moller JH (1978) Congenital absence of the right superior vena cava: report of two cases. Eur J Cardiol 7:293–297

8.

Romer S, Opgen-Rhein B, Chaoui R, Scheer I, Czernik C, Obladen M (2006) Bilateral agenesis of the superior vena cava associated with congenital hydrothorax. Ultrasound Obstet Gynecol 28:842–844

9.

Tacy TA, Silverman NH (2001) Systemic venous abnormalities: embryologic and echocardiographic considerations. Echocardiography 18:401–413
Electronic supplementary material
Below is the link to the electronic supplementary material.
Movie 1. Fetal echocardogram showing the azygous vein connecting to the IVC. (MOV 742 kb)
Movie 2. Postnatal echocardiogram showing the connection of azygous vein to the IVC. (MOV 209 kb)
Movie 3. Postnatal echocardiogram with color showing the connection of azygous vein to the IVC. (MOV 332 kb)
About this article
Cite this article
Bansal, M., Strainic, J. & Ashwath, R. Bilateral Absence of Superior Vena Cava. Pediatr Cardiol 34, 1031–1033 (2013) doi:10.1007/s00246-012-0357-x
Received:

Accepted:

Published:

Issue Date:
Keywords
Superior vena cava

Congenital heart disease

Fetal echocardiography