Abstract
Pierre-Robin sequence or syndrome (PRS) (OMIM #261800) is characterized by a small mandible (micrognathia), posterior displacement/retraction of the tongue (glossoptosis), and upper airway obstruction. It has an incidence varying from 1 in 8,500 to 1 in 30,000 births. Congenital heart defects (CHDs) occur in 20 % of the patients with PRS. Ventricular septal defect, patent ductus arteriosus, and atrial septal defects are the most common lesions. Noncompaction of the ventricular myocardium is a rare cardiomyopathy characterized by a pattern of prominent trabecular meshwork and deep intertrabecular recesses. It is thought to be caused by arrest of the normal endomyocardial morphogenesis. Isolated left ventricular noncompaction (LVNC) in patients with PRS has not been reported previously. This report describes a newborn with PRS and isolated LVNC. Previously, LVNC has been reported in association with mitochondrial disorders, Barth syndrome hypertrophic cardiomyopathy, zaspopathy, muscular dystrophy type 1, 1p36 deletion, Turner syndrome, Ohtahara syndrome, distal 5q deletion, mosaic trisomy 22, trisomy 13, DiGeorge syndrome, and 1q43 deletion with decreasing frequency. Karyotype analysis of the reported patient showed normal chromosomes (46, XX), and a fluorescent in situ hybridization study did not show chromosome 22q11.2 deletion. This is the first clinical report of a patient with isolated LVNC and PRS. Noncompaction of the ventricular myocardium is a rare and unique disorder with characteristic morphologic features that can be identified by echocardiography. Long-term follow-up evaluation for development of progressive LV dysfunction and cardiac arrhythmias is indicated for these patients.
This is a preview of subscription content, log in to check access.
Access options
Buy single article
Instant unlimited access to the full article PDF.
US$ 39.95
Price includes VAT for USA
Subscribe to journal
Immediate online access to all issues from 2019. Subscription will auto renew annually.
US$ 99
This is the net price. Taxes to be calculated in checkout.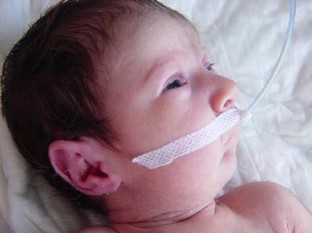 References
1.

Attenhofer Jost CH, Connolly HM, O'Leary PW, Warnes CA, Tajik AJ, Seward JB (2005) Left heart lesions in patients with Ebstein anomaly. Mayo Clin Proc 80:361–368

2.

Finsterer J (2009) Cardiogenetics, neurogenetics, and pathogenetics of left ventricular hypertrabeculation/noncompaction. Pediatr Cardiol 30:659–681

3.

Geis N, Seto B, Bartoshesky L, Lewis MB, Pashayan HM (1981) The prevalence of congenital heart disease among the population of a metropolitan cleft lip and palate clinic. Cleft Palate J 18:19–23

4.

Ichida F, Hamamichi Y, Miyawaki T, Ono Y, Kamiya T, Akagi T, Hamada H, Hirose O, Isobe T, Yamada K, Kurotobi S, Mito H, Miyake T, Murakami Y, Nishi T, Shinohara M, Seguchi M, Tashiro S, Tomimatsu H (1999) Clinical features of isolated noncompaction of the ventricular myocardium: long-term clinical course, hemodynamic properties, and genetic background. J Am Coll Cardiol 34:233–240

5.

Jenni R, Oechslin E, Schneider J, Attenhofer Jost C, Kaufmann PA (2001) Echocardiographic and pathoanatomical characteristics of isolated left ventricular noncompaction: a step towards classification as a distinct cardiomyopathy. Heart 86:666–671

6.

Jenni R, Wyss CA, Oechslin EN, Kaufmann PA (2002) Isolated ventricular noncompaction is associated with coronary microcirculatory dysfunction. J Am Coll Cardiol 39:450–454

7.

Maron BJ, Towbin JA, Thiene G, Antzelevitch C et al (2006) Contemporary definitions and classification of the cardiomyopathies: an American Heart Association Scientific Statement from the Council on Clinical Cardiology, Heart Failure, and Transplantation Committee; Quality of Care and Outcomes Research and Functional Genomics and Translational Biology Interdisciplinary Working Groups; and Council on Epidemiology and Prevention. Circulation 113:1807–1816

8.

Orofacial clefting syndromes (2001) In: Gorlin RJ, Cohen MM, Hennekam RC (eds) Syndromes of the head and neck. 4th ed. Oxford University Press, Oxford, England, pp. 860–865

9.

Pearl W (1982) Congenital heart disease in the Pierre-Robin syndrome. Pediatr Cardiol 2:307–309

10.

Pignatelli RH, McMahon CJ, Dreyer WJ, Denfield SW et al (2003) Clinical characterization of left ventricular noncompaction in children: a relatively common form of cardiomyopathy. Circulation 108:2672–2678

11.

Robin P (1923) La chute de la base de la langue consideree comme une nouvelle cause de gene dans la respiration naso-pharyngienne. Bull Acad Med (Paris) 89:37–41

12.

Robin P (1934) Glossoptosis due to atresia and hypotrophy of the mandible. Am J Dis Child 48:541–547

13.

Stollberger C, Finsterer J (2004) Left ventricular hypertrabeculation/noncompaction. J Am Soc Echocardiogr 17:91–100

14.

Taylor MR (2000) The Pierre-Robin sequence: a concise review for the practicing pediatrician. Pediatr Rev 22:125–130

15.

Wald R, Veldtman G, Golding F, Kirsh J et al (2004) Determinants of outcome in isolated ventricular noncompaction in childhood. Am J Cardiol 94:1581–1584

16.

Zuckerman WA, Richmond ME, Singh RK, Carroll SJ, Starc TJ, Addonizio LJ (2011) Left-ventricular noncompaction in a pediatric population: predictors of survival. Pediatr Cardiol 32:406–412
Electronic supplementary material
Below is the link to the electronic supplementary material.
Video clip 1 Apical four-chamber transthoracic echocardiographic view showing prominent trabeculations and deep intrabecular recesses in the left ventricle. (WMV 1689 kb)
Video clip 2 Short-axis transthoracic echocardiographic view of the left ventricle showing prominent trabeculations and deep intrabecular recesses in the left ventricle. (WMV 2112 kb)
Video clip 3 Color-flow Doppler showing blood flow from the ventricular cavity into the deep intertrabecular recesses. (WMV 765 kb)
About this article
Cite this article
Aypar, E., Sert, A., Gokmen, Z. et al. Isolated Left Ventricular Noncompaction in a Newborn With Pierre-Robin Sequence. Pediatr Cardiol 34, 452–454 (2013) doi:10.1007/s00246-012-0294-8
Received:

Accepted:

Published:

Issue Date:
Keywords
Left ventricular noncompaction

Noncompaction

Noncompaction of ventricular myocardium

Pierre-Robin sequence