Abstract
A right ventricular outflow tract stent was implanted in a 1-month-old (3.5 kg) baby boy with tetralogy of Fallot and worsening cyanosis to relieve infundibular and pulmonary valve stenosis in the setting of well-developed pulmonary artery branches. This management allowed a symmetric and optimal growth of the pulmonary artery branches, with right and left pulmonary arteries measuring 7-mm (z-score, +1.3 SD) and 7.3-mm (z-score, +1.7 SD), respectively, 3 months after stent implantation. No signs of pulmonary overcirculation developed, and complete surgical repair was performed at the age of 6 months.
This is a preview of subscription content, log in to check access.
Access options
Buy single article
Instant unlimited access to the full article PDF.
US$ 39.95
Price includes VAT for USA
Subscribe to journal
Immediate online access to all issues from 2019. Subscription will auto renew annually.
US$ 99
This is the net price. Taxes to be calculated in checkout.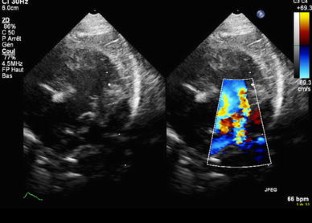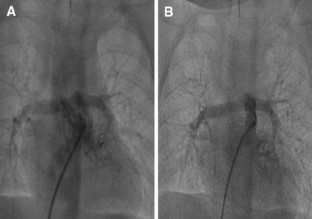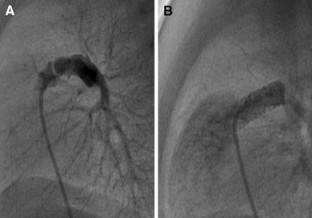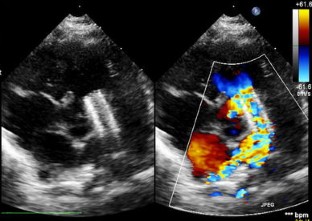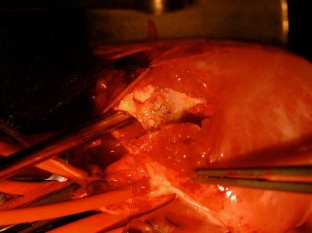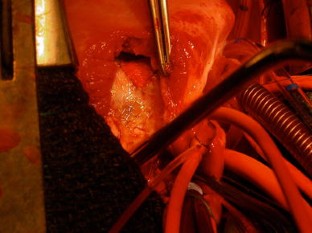 References
1.

Dohlen G, Chaturvedi RR, Benson LN, Ozawa UN, Van Arsdell GS, Fruitman DS, Lee KJ (2009) Stenting of the right ventricular outflow tract in the symptomatic infant with tetralogy of Fallot. Heart 95:142–147

2.

Gladman G, McCrindle BW, Williams WG, Freedom RM, Benson LN (1997) The modified Blalock-Taussig shunt: clinical impact and morbidity in Fallot's tetralogy in the current era. J Thorac Cardiovasc Surg 114:25–30

3.

Keith JD, Rowe RD, Vlad P (1978) Heart disease in infancy and childhood. Macmillan, New York, pp 470–499

4.

Van Arsdell GS, Maharaj GS, Tom J, Rao VK, Coles JG, Freedom RM, Williams WG, McCrindle BW (2000) What is the optimal age for repair of tetralogy of Fallot? Circulation 102(19 Suppl 3):123–129

5.

Godart F, Rey C, Prat A, Muilwijk C, Francart C, Vaksmann G, Brevière GM (1998) Early and late results and the effects on pulmonary arteries of balloon dilatation of the right ventricular outflow tract in tetralogy of Fallot. Eur Heart J 19:595–600
Electronic supplementary material
Below is the link to the electronic supplementary material.
Movie clip 1 Transthoracic echocardiography, parasternal short-axis view, with color-Doppler showing a stenotic right ventricular outflow tract, beginning at the infundibular level by turbulent color-Doppler flow. (AVI 11681 kb)
Movie clip 2 Pulmonary angiography, lateral view, showing stenosis at the infundibular and pulmonary valve level. (AVI 653 kb)
Movie clip 3 Pulmonary angiography, lateral view, showing the position of the stent across the infundibulum and the pulmonary valve. (AVI 655 kb)
About this article
Cite this article
Louali, F.E., Azagoh-Kouadio, R., Kammache, I. et al. Stenting Right Ventricular Outflow in an Infant With Tetralogy of Fallot and Well-Developed Pulmonary Arteries. Pediatr Cardiol 34, 438–440 (2013). https://doi.org/10.1007/s00246-012-0282-z
Received:

Accepted:

Published:

Issue Date:
Keywords
Pulmonary artery

Pulmonary artery branches

Right ventricular outflow

Tetralogy of Fallot

Valve stenosis

Stenting

Blalock-Taussig shunt