Abstract
This report describes the diagnosis and surgical management of a pulmonary valve cystic mass in a symptomatic 7-year-old boy. Cardiac valve cysts are extremely rare beyond the age of 6 months and typically not associated with symptoms. These lesions may grow, leading to progressive stenosis, regurgitation, or ventricular outflow tract obstruction. Therefore, these lesions should be monitored for change in size and/or, hemodynamic changes. Surgical intervention may be required for symptomatic patients.
This is a preview of subscription content, log in to check access.
Access options
Buy single article
Instant unlimited access to the full article PDF.
US$ 39.95
Price includes VAT for USA
Subscribe to journal
Immediate online access to all issues from 2019. Subscription will auto renew annually.
US$ 99
This is the net price. Taxes to be calculated in checkout.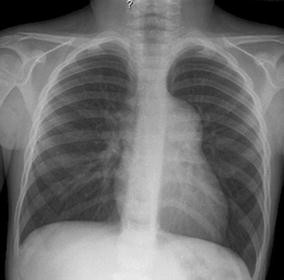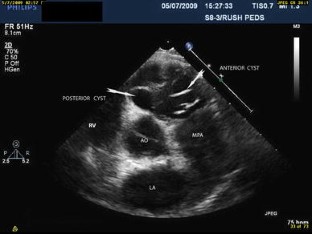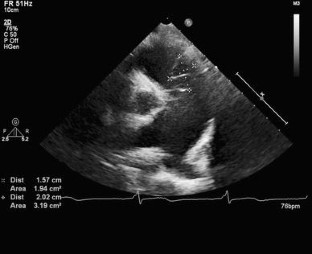 References
1.

Bharati S, Lev M (1996) The pathology of congenital heart disease: a personal experience with more than 6,300 congenitally malformed hearts, vol 1 and 2. Armonk, NY, pp 495–552, 1211–1246

2.

Boyd TAB (1949) Blood cysts on heart valves of infants. Am J Pathol 25:757–759

3.

Burke A, Virmani R (1996) Tumors of the heart and great vessels: atlas of tumor pathology. 3rd series, fascicle 16. Armed Forces Institute of Pathology, Washington, DC, p 79

4.

Dod H, Bhardwaj R, Singh P, Massinople D, Sajja V, Williams HJ, Livengood RH, Jain A, Failinger C, Nanda NC (2009) Two-dimensional echocardiographic findings of pulmonary valve cyst secondary to pulmonary valvuloplasty. Echocardiography 26:865–867

5.

Gallucci V, Stritoni P, Fasoli G, Thiene G (1976) Giant blood cyst of tricuspid valve: successful excision in an infant. Br Heart J 38:990–992

6.

Hauser AM, Rathod K, McGill J et al (1983) Blood cyst of the papillary muscle: clinical, echocardiographic, and anatomic observations. Am J Cardiol 51:612–613

7.

Kantelip B, Satge D, Camilleri L, Chenard MP, De Riberolles C (1994) Valvular cyst and atrioventricular canal in a child with trisomy 21. Ann Pathol 14:101–107

8.

Levinson SA, Learner A (1932) Blood cysts on the heart valves of newborn infants. Arch Pathol 14:810–817

9.

Liese GJ, Brainard SC, Goto U (1963) Giant blood cyst of the pulmonary valve. N Engl J Med 269:465–467

10.

McAllister HA Jr, Fenoglio JJ (1978) Tumors of the cardiovascular system: atlas of tumor pathology. 2nd series, fascicle 15. Armed Forces Institute of Pathology, Washington, DC, p 52

11.

Miles VN, Favara BE, Morriss JH, Prevedel AE, Hawes CR (1975) Giant blood cyst and congenital pulmonic stenosis: report of a case. Am J Dis Child 129:1079–1081

12.

Mills SD (1935) The occurrence of blood-filled cysts on the cardiac valves in infancy. J Pediatr 6:51–56

13.

Minato H, Manabe T, Masaki H, Kawahara Y (1997) Blood cyst of the pulmonary valve in an adult: report of a case and review of the literature. Hum Pathol 28:252–255

14.

Pasaoglu I, Dogan R, Demircin M, Bozer AY (1993) Blood cyst of the pulmonary valve causing pulmonic valve stenosis. Am J Cardiol 72:493–494

15.

Pelikan HM, Tsang TS, Seward JB (1999) Giant blood cyst of the mitral valve. J Am Soc Echocardiogr 12:1005–1007

16.

Perez y Perez A, Franco-Vazquez JS (1974) Severe pulmonary stenosis caused by a blood cyst: adequate surgical correction. Union Med Can 103:1594–1596

17.

Roberts PF, Serra AJ, McNicholas KW, Shapira N, Lemole GM (1996) Atrial blood cyst: a rare finding. Ann Thorac Surg 62:880–882

18.

Sakakibara S, Katsuhara K, Iida Y, Nishida H (1967) Pulmonary subvalvular tumor. Dis Chest 51:637–642

19.

Sharma S, Strauss R, Swanson JS (2000) Giant blood cyst of the mitral valve. Asian Cardiovasc Thorac Ann 8:278–279

20.

Zimmerman KG, Paplanus SH, Dong S, Nagle RB (1983) Congenital blood cysts of the heart valves. Hum Pathol 14:699–703
Acknowledgements
This work did not require external financial support and is submitted with the full knowledge and approval of the listed co-authors.
Electronic supplementary material
Below is the link to the electronic supplementary material.
Video clip 2 Transthoracic two-dimensional high-short parasternal view showing posterior and anterior pulmonic cysts. (AVI 17984 kb)
Video clip 3 Transthoracic two-dimensional parasternal long-axis view demonstrating large anterior and small posterior pulmonic cysts. (AVI 19244 kb)
About this article
Cite this article
Ghawi, H., Polimenakos, A.C., Gonzalez, I. et al. Giant Pulmonary Valve Cyst in a 7-Year-Old Child. Pediatr Cardiol 33, 656–658 (2012) doi:10.1007/s00246-012-0164-4
Received:

Accepted:

Published:

Issue Date:
Keywords
Cardiac valve cyst

Right ventricular outflow tract obstruction

Regurgitation

Stenosis