Abstract
The patient was a neonate with a large coronary artery fistula (CAF) between the left circumflex artery and coronary sinus in whom an intractable progressive heart failure with myocardial ischemia developed within 24 h after birth. He survived the surgical intervention and is doing well. This is the first report of coronary fistula presenting with cardiogenic shock on the first day of life. Additionally, this is the fourth case of the CAF between the left circumflex artery and coronary sinus in children, and the first case in a newborn.
This is a preview of subscription content, log in to check access.
Access options
Buy single article
Instant unlimited access to the full article PDF.
US$ 39.95
Price includes VAT for USA
Subscribe to journal
Immediate online access to all issues from 2019. Subscription will auto renew annually.
US$ 99
This is the net price. Taxes to be calculated in checkout.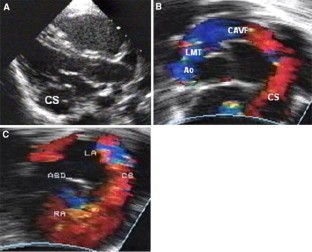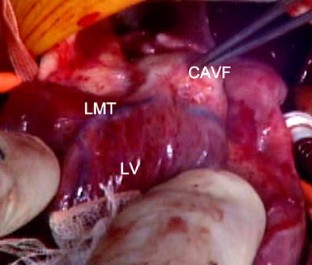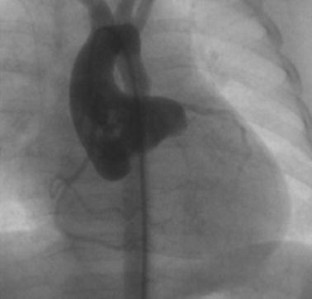 References
1.

Ades AM, Sell JE, Aly H, Sable C (2000) Early presentation of a congenital coronary artery fistula in a neonate. Pediatr Cardiol 21:275–278

2.

Castaneda AR, Jonas RA, Mayer JE Jr, Hanley FL (1994) Cardiac surgery of the neonate and infant. WB Saunders, Philadelphia, pp 308–311

3.

Davis JT, Allen HD, Wheller JJ, Chan DP, Cohen DM, Teske DW, Cassidy SC, Craenen JM, Kilman JW (1994) Coronary artery fistula in the pediatric age group: a 19-year institutional experience. Ann Thorac Surg 58:760–763

4.

Gowda RM, Vasavada BC, Khan IA (2006) Coronary artery fistulas: clinical and therapeutic considerations. Int J Cardiol 107:7–10

5.

Inamura N, Nakajima T, Kayatani F, Kawata H (2004) Successful transcatheter coil embolization of coronary artery to left ventricular fistula associated with absent pulmonary valve with tricuspid atresia in early infancy. Circ J 68:1227–1229

6.

Kalangos A, Karaca S, Cikirikcioglu M, Vala D, Didier D (2005) Aneurysmal circumflex coronary artery with fistulous connection to the coronary sinus. J Thorac Cardiovasc Surg 130:580–581

7.

Liberthson RR, Sagar K, Berkoben JP, Weintraub RM, Levine FH (1979) Congenital coronary arteriovenous fistula. Report of 13 patients, review of the literature and delineation of management. Circulation 59:849–854

8.

Perry SB, Rome J, Keane JF, Baim DS, Lock JE (1992) Transcatheter closure of coronary-artery fistulas. J Am Coll Cardiol 20:205–209

9.

Rittenhouse EA, Doty DB, Ehrenhaft JL (1975) Congenital coronary artery- cardiac chamber fistula. Review of operative management. Ann Thorac Surg 20:468–485

10.

Schumacher G, Roithmaier A, Lorenz HP, Meisner H, Sauer U, Müller KD, Sebening F, Bühlmeyer K (1997) Congenital coronary artery fistula in infancy and childhood: diagnostic and therapeutic aspects. Thorac Cardiovasc Surg 45:287–294

11.

Starc TJ, Bowman FO, Hordof AJ (1986) Congestive heart failure in a newborn secondary to coronary artery-left ventricular fistula. Am J Cardiol 58:366–367

12.

Tyrrell MJ, Bharadwaj BB (1982) Coronary artery fistula causing heart failure in a newborn: successful surgical management. Am J Dis Child 136:530–532
Electronic supplementary material
Below is the link to the electronic supplementary material.
Movie clip 1 Color flow Doppler echocardiography at age 6 h revealed a large continuous flow due to a large CAF from the left circumflex artery drainage into the dilated coronary sinus, with diastolic reverse flow in aorta. Supplementary material 1 (MPG 2528 kb)
Movie clip 2 The connecting vessel between the circumflex artery and coronary sinus vein (approximately 8 mm in diameter) was dissected carefully and ligated. Supplementary material 2 (MPG 2136 kb)
Movie clip 3 At 1 year of age, an angiogram showed deformity of the sinus of Valsalva and aneurysmally dilated left main trunk artery, with normal left ventricular function. Supplementary material 3 (MPG 1030 kb)
About this article
Cite this article
Li, J., Sakazaki, H., Tsukuda, K. et al. A Neonate of Coronary Artery Fistula from Left Circumflex to Coronary Sinus. Pediatr Cardiol 32, 1212–1215 (2011) doi:10.1007/s00246-011-9976-x
Received:

Accepted:

Published:

Issue Date:
Keywords
Coronary artery fistula

Left circumflex artery to coronary sinus

Neonate