Abstract
A case of cardiac inflammatory pseudotumor with a unique presentation is reported. This especially rare case belongs to a subset of pseudotumor caused by an infectious etiology. Furthermore, it is unique in that the patient experienced unexplained sinus tachycardia, which resolved with resection of the tumor. This report also emphasizes the importance of multiple imaging methods combined with the usefulness of surgery for treatment and diagnosis.
This is a preview of subscription content, log in to check access.
Access options
Buy single article
Instant unlimited access to the full article PDF.
US$ 39.95
Price includes VAT for USA
Subscribe to journal
Immediate online access to all issues from 2019. Subscription will auto renew annually.
US$ 99
This is the net price. Taxes to be calculated in checkout.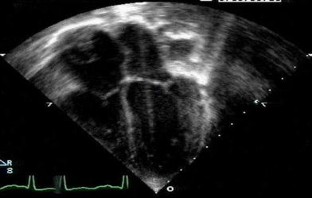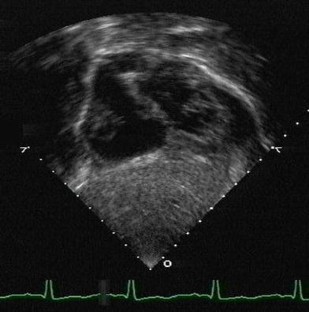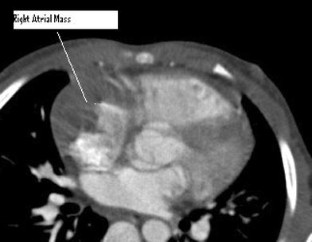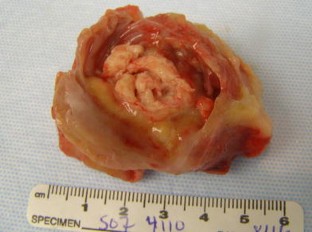 References
1.

Berman M, Georghiou G, Schonfeld T (2003) Pulmonary inflammatory myofibroblastic tumor invading the left atrium. Ann Thorac Surg 76:601–603

2.

Coffin C, Watterson J, Priest J et al (1995) Extrapulmonary inflammatory myofibroblastic tumor (inflamatory pseudotumor). Am J Surg Pathol 19:865–872

3.

Das Narla L, Newman B, Spottswood S (2003) Inflammatory pseudotumor. RadioGraphics 23:719–729

4.

Lund J, Ehman R, Julsrud P, Sinak L, Tajik A (1989) Cardiac masses: assessment by MR imaging. AJR Am J Roentgenol 152:469–473

5.

Tian J, Cheng L, Yung T (2006) Multiple cardiac inflammatory myofribroblastic tumors in the right ventricle in an infant. Ann Thorac Surg. 82:1531–1535
Electronic supplementary material
Below is the link to the electronic supplementary material.
AVI 2: AVI. Echocardiograph sweep from the subcostal view showing a mass adherent to the right atrial wall. (AVI 14444 kb)
About this article
Cite this article
Penk, J., Koenig, P. & Mavroudis, C. Rare Pediatric Cardiac Tumor Presentation. Pediatr Cardiol 30, 1016–1018 (2009). https://doi.org/10.1007/s00246-009-9476-4
Received:

Revised:

Accepted:

Published:

Issue Date:
Keywords
Inflammatory myofibroblastic tumor

Inflammatory pseudotumor

Intracardiac tumor

Pseudotumor