Abstract
Studies on mice have shown that the Smad Ubiquitin Regulatory Factor-1 (SMURF1) gene negatively regulates osteoblast function and the response to bone morphogenetic protein in a dose-dependent fashion (Chan et al. in Mol Cell Biol 27(16):5776–5789, https://doi.org/10.1128/MCB.00218-07, 2007; Yamashita et al. in Cell 121(1):101–113, https://doi.org/10.1016/j.cell.2005.01.035, 2005). In addition, a tumorigenic role for SMURF1 has been implicated due to the interference with apoptosis signals (Nie et al. in J Biol Chem 285(30):22818–22830, https://doi.org/10.1074/jbc.M110.126920, 2010; Wang et al. in Nat Commun 5:4901, https://doi.org/10.1038/ncomms5901, 2014). A 10-year-old girl with a history of severe developmental delay, infantile seizures, and B-cell lymphoma, in remission for approximately 3.5 years, was referred to the metabolic bone clinic for fractures and low bone mineral density. Array comparative genomic hybridization revealed a pathogenic microduplication in chromosome 7 at bands 7q21.3q22.1 that encompasses the SMURF1 gene. The clinical features of this child are congruous with the phenotype as ascribed excess Smurf1 mutations in mice. This is the first case description of osteoporosis in a child secondary to a microduplication involving SMURF1 gene.
This is a preview of subscription content, log in to check access.
Access options
Buy single article
Instant access to the full article PDF.
US$ 39.95
Price includes VAT for USA
Subscribe to journal
Immediate online access to all issues from 2019. Subscription will auto renew annually.
US$ 199
This is the net price. Taxes to be calculated in checkout.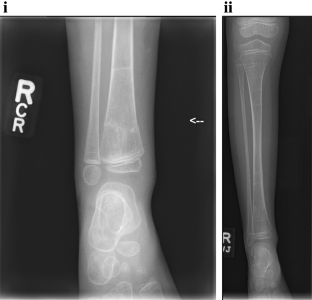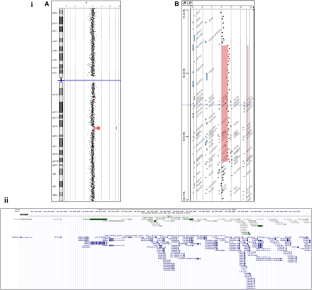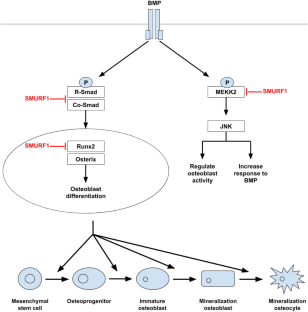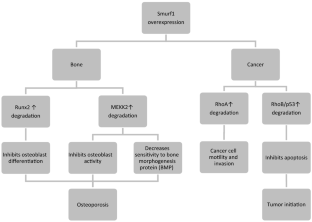 Ethics declarations
Conflict of interest
We have no conflicts of interest to disclose.
Human and Animal Rights and Informed Consent
This article does not contain any studies with human or animal subjects performed by any of the authors.
Additional information
Publisher's Note
Springer Nature remains neutral with regard to jurisdictional claims in published maps and institutional affiliations.
About this article
Cite this article
Al-Rawi, R., Al-Beshri, A., Mikhail, F.M. et al. Fragile Bones Secondary to SMURF1 Gene Duplication. Calcif Tissue Int (2020). https://doi.org/10.1007/s00223-020-00668-5
Received:

Accepted:

Published:
Keywords
SMURF1

Dosage-sensitive gene

Osteoporosis

Lymphoma