Sizing lipid droplets from adult and geriatric mouse liver tissue via nanoparticle tracking analysis
Abstract
The significance of lipid droplets in lipid metabolism, cell signaling, and regulating longevity is increasingly recognized, yet the lipid droplet's unique properties and architecture make it difficult to size and study using conventional methods. To begin to address this issue, we demonstrate the capabilities of nanoparticle tracking analysis (NTA) for sizing of lipid droplets. NTA was found to be adequate to assess lipid droplet stability over time, indicating that lipid droplet preparations are stable for up to 24 h. NTA had the ability to compare the size distributions of lipid droplets from adult and geriatric mouse liver tissue, suggesting an age-related decrease in lipid droplet size. This is the first report on the use of NTA to size intracellular organelles.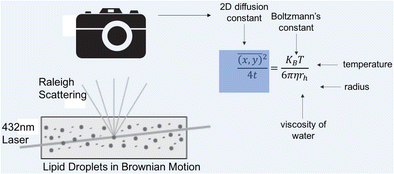 Keyword
Lipid droplets 
Nanoparticle tracking analysis 
Aging 
Liver 
Organelles 
Notes
Compliance with Ethical Standards
All mice were housed in a designated clean facility and treated in accordance with protocols approved by the University of Minnesota Institutional Animal Care and Use Committee.
Conflict of Interest
The authors have no potential conflicts of interest to disclose.
Copyright information
© Springer-Verlag GmbH Germany, part of Springer Nature 2018