Abstract
Introduction and hypothesis
High vesicovaginal fistulas (VVF) in the setting of good apical support are best repaired via a transabdominal approach. Laparoscopic VVF repair was first reported in 1998. Several series of robot-assisted VVF repairs have since been published. The robot-assisted approach allows repair of high apical vaginal fistulas while avoiding the morbidity of laparotomy, shortening convalescence, and facilitating the use of omental interposition flaps. This video presents the technique for robot-assisted extravesical VVF repair utilizing a laparoscopically mobilized omental flap.
Methods
A 43-year-old woman developed a VVF after a total abdominal hysterectomy for fibroids. Pre-operative CT urogram and office cystoscopy confirmed the diagnosis and ruled out ureteral involvement. She underwent a robot-assisted extravesical VVF repair utilizing a laparoscopically mobilized omental flap.
Results
The surgery was uncomplicated, and the patient was discharged on post-operative day 1. A cystogram 2 weeks post-operatively revealed no evidence of a fistula. At 3 months follow-up, the patient denied any urinary incontinence.
Conclusions
Robot-assisted extravesical VVF repair avoids the morbidity of a laparotomy, provides excellent exposure, and avoids a large cystotomy. It maintains vaginal length and allows for significantly better visualization compared with the transvaginal approach. This repair offers improved outcomes for certain patients depending on their history, anatomy, and the surgeon's experience.
This is a preview of subscription content, log in to check access.
Access options
Buy single article
Instant unlimited access to the full article PDF.
US$ 39.95
Price includes VAT for USA
Subscribe to journal
Immediate online access to all issues from 2019. Subscription will auto renew annually.
US$ 199
This is the net price. Taxes to be calculated in checkout.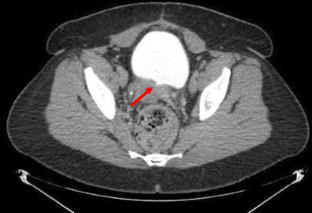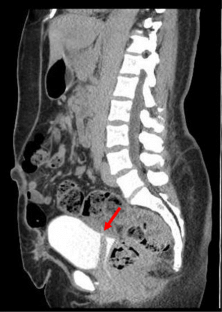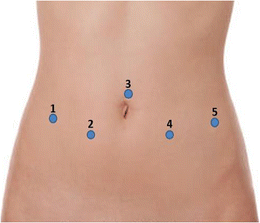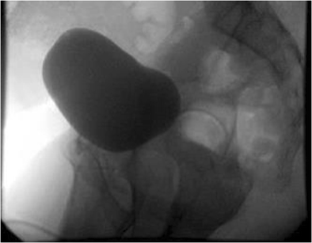 References
1.

Von Theobold P, Hamel P, Febbraro W. Laparoscopic repair of a vesicovaginal fistula using an omental J flap. Br J Obstet Gynaecol. 1998;105(11):1216–8.

2.

Agrawal V, Kucherov V, et al. Robot-assisted laparoscopic repair of vesicovaginal fistula: a single-center experience. Urology. 2015;86(2):276–81.

3.

Sundaram BM, Kalidasan G, Hemal AK. Robotic repair of vesicovaginal fistula: case series of five patients. Urology. 2006;67(5):970–3.

4.

Miklos JR, Moore RD, Chinthakanan O. Laparoscopic and robotic-assisted vesicovaginal fistula repair: a systematic review of the literature. J Minim Invasive Gynecol. 2015;22(5):727–36.

5.

Tenggardjaja CF, Goldman HB. Advances in minimally invasive repair of vesicovaginal fistulas. Curr Urol Rep. 2013;14(3):253–61.

6.

Xiong Y, Tang Y, Huang F, et al. Transperitoneal laparoscopic repair of vesicovaginal fistula for patients with supratrigonal fistula: comparison with open transperitoneal technique. Int Urogynecol J. 2016;27(9):1415–22.

7.

De Ridder D, Badlani GH, Browning A, et al. Committee 18. Available at http://www.ics.org/publications/ICI_4/files-book/comite-18.pdf. Accessed 20 September 2016.
Ethics declarations
Conflicts of interest
None.
Consent
Written informed consent was obtained from the patient for publication of this video article and any accompanying images.
Electronic supplementary material
Below is the link to the electronic supplementary material.
About this article
Cite this article
Watts, K.L., Ho, R., Ghavamian, R. et al. Robot-assisted extravesical vesicovaginal fistula repair utilizing laparoscopically mobilized omental flap interposition. Int Urogynecol J 28, 641–644 (2017). https://doi.org/10.1007/s00192-016-3218-y
Received:

Accepted:

Published:

Issue Date:
Keywords
Omental flap

Robotic

Vesicovaginal fistula