Abstract
In order to provide some insight into the complex fluid behavior involved in ultrasonic vibration-assisted abrasive waterjet machining, a three-dimensional CFD model is established to investigate the cavitating characteristics. Governing equations of the impacting jet flow field are solved accompanied with the mass transfer equation which is based on Schnerr-Sauer cavitation model. Vibrating motion of the target surface is performed through adopting a moving wall boundary with dynamic mesh method. The evolution of cavitating bubbles and fluid pressure at the impact zone is analyzed. The results imply that the variation of vapor phase fraction has a close correspondence with the pressure fluctuation. Moreover, an increase of vibration amplitude can effectively enhance on the intensity of cavitation. The maximum volume fraction is increased by 78% with a 20 μm increase of amplitude. The experimental results indicate that irregular craters induced by cavitation are formed on the eroded surface when applying ultrasonic vibration to the workpiece.
This is a preview of subscription content, log in to check access.
Access options
Buy single article
Instant access to the full article PDF.
US$ 39.95
Price includes VAT for USA
Subscribe to journal
Immediate online access to all issues from 2019. Subscription will auto renew annually.
US$ 199
This is the net price. Taxes to be calculated in checkout.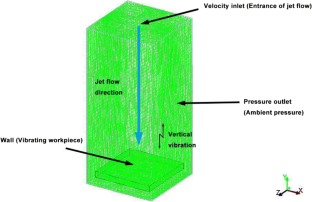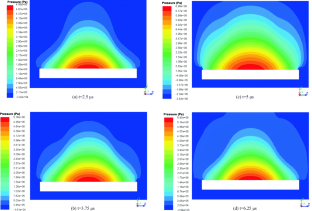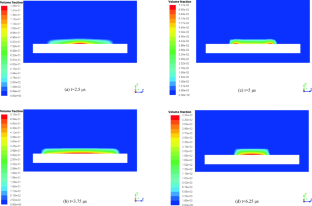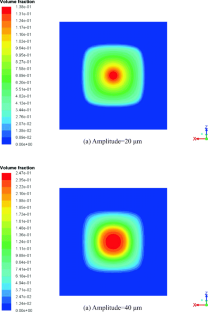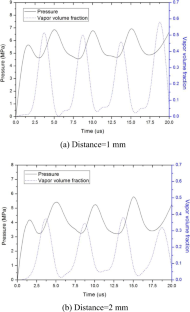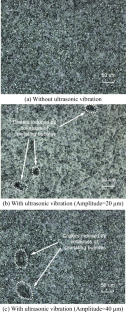 Funding
This work is supported by National Natural Science Foundation of China (51405274).
Additional information
Publisher's note
Springer Nature remains neutral with regard to jurisdictional claims in published maps and institutional affiliations.
About this article
Cite this article
Lv, Z., Hou, R., Zhang, Y. et al. Investigation on the effect of cavitation in ultrasonic-assisted AWJ. Int J Adv Manuf Technol 106, 3823–3830 (2020). https://doi.org/10.1007/s00170-019-04904-7
Received:

Accepted:

Published:

Issue Date:
Keywords
Abrasive waterjet

Ultrasonic-assisted machining

CFD

Cavitation