Abstract
In a flexible manufacturing system (FMS) scheduling problems become extremely complex, even for simple breakdowns, when dynamic uncertainties such as machine breakdowns and the uncertain arrival of jobs are taken into consideration. In the first stage of this study, a fuzzy logic-based algorithm for assigning priorities to part types that are to be machined is proposed. In the second stage, an operation-machine allocation and scheduling algorithm is presented. A criteria contribution equalizer is used in decision-making. The proposed algorithm can re-generate the schedule in case of a machine breakdown, and therefore can be used as an on-line controller. The system architecture and linguistic variables are presented and results showed that the proposed algorithm improves the system efficiency.
This is a preview of subscription content, log in to check access.
Access options
Buy single article
Instant access to the full article PDF.
US$ 39.95
Price includes VAT for USA
Subscribe to journal
Immediate online access to all issues from 2019. Subscription will auto renew annually.
US$ 199
This is the net price. Taxes to be calculated in checkout.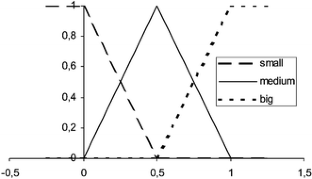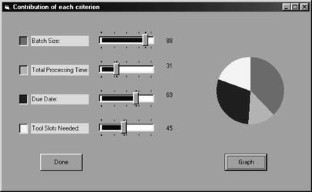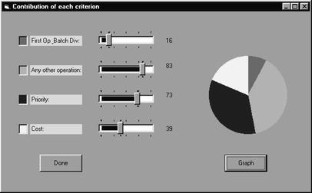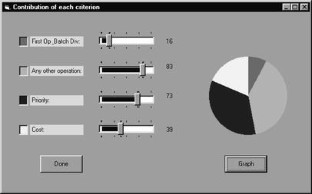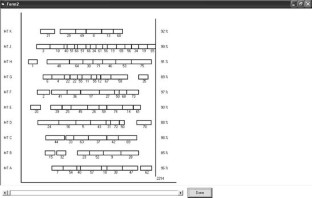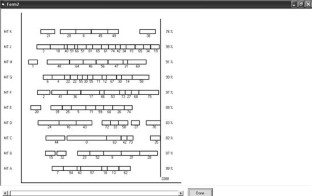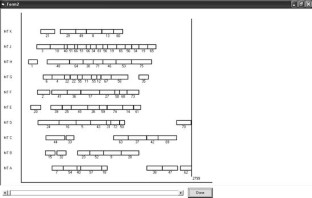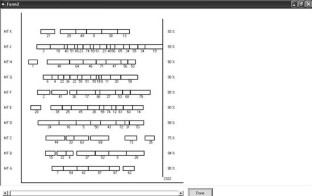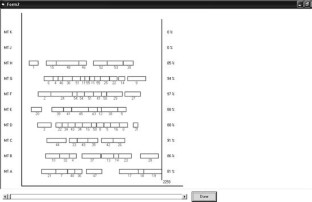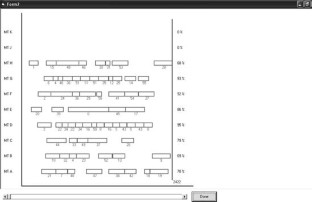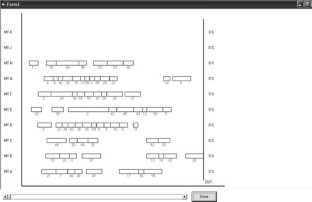 References
1.

Smed J, Johtela T, Johnsson M, Puranen M, Nevalainen O (2000) An interactive system for scheduling jobs in electronic assembly. Int J Adv Manuf Technol 16:450–459

2.

Saygin C, Kilic SE (1999) Integrating flexible process plans with scheduling in flexible manufacturing systems. Int J Adv Manuf Technol 15:268–280

3.

Dunkler O, Mitchell CM, Govindaraj T, Ammons JC (1988) The effectiveness of supervisory control strategies in scheduling flexible manufacturing systems. IEEE Trans Syst Man Cybern, March–April 18:223–237

4.

Dessouky Y, Beaumariage T, Roberts C, Ogle M (1993) An intelligent system for batch scheduling for the process industry. Comput Ind 22:233–247

5.

Chryssolouris G (1992) Manufacturing systems: theory and practice. Springer, Berlin Heidelberg New York

6.

Babic O, Krstic T (2000) Airspace daily operational sectorization by fuzzy logic. Fuzzy Sets Syst 116:49–64

7.

Bilkay O, Anlagan O, Kilic SE (2002) Part type selection using fuzzy logic. In: Tenth Int Conf Mach Design Prod, Cappadocia, Turkey, September

8.

Tetzlaff UAW, Pesch E (1999) Optimal workload allocation between a job shop and an FMS. IEEE Trans Robot Autom 15:20–32

9.

Kannan VR, Ghosh S (1993) An evaluation of the interaction between dispatching rules and truncation procedures in job-shop scheduling. Int J Prod Res 31:1637–1654

10.

Choi J, Hitomi K, Econ P (1994) A method of flexible scheduling for flexible manufacturing systems. Int J Prod Econ 33:247–255

11.

Chan FTS, Chan HK (2001) Dynamic scheduling for a flexible manufacturing system-the pre-emptive approach. Int J Adv Manuf Technol 17:760–768

12.

Barman S (1997) Simple priority rule combinations: an approach to improve both flow time and tardiness. Int J Prod Res 35:2857–2870

13.

Vidyarthi NK, Tiwari MK (2001) Machine loading problem of FMS: a fuzzy-based heuristic approach. Int J Prod Res 39:953–979

14.

Unver O, Anlagon O, Leblebicioglu K (1998) A real-time dispatcher for flexible manufacturing systems/cells using fuzzy logic. In: Proc 2nd Int Conf Appl Fuzzy Syst Soft Comput ICAFS'96, Siegen, Germany

15.

Niittymaki J, Pursula M (2000) Signal control using fuzzy logic. Fuzzy Sets Syst 116:11–22

16.

Raber R (1994) Fuzzy in control. Sensor Review 14:26–28

17.

Arieh DB, Lee SE (1990) Fuzzy logic controller for part routing. Dept Ind Eng, Manhattan, Kansas

18.

Teodorovic D, Radivojevic G (2000) A fuzzy logic approach to dynamic Dial-A-Ride problem. Fuzzy Sets Syst 116:23–33

19.

Pinedo M (1995) Scheduling: theory, algorithms and systems. Prentice Hall, Englewood Cliffs

20.

Erkmen AM, Erbudak M, Anlagan O, Unver O (1997) Genetically-tuned fuzzy scheduling for flexible manufacturing systems. IEEE Int Conf Robot Autom 2:951–956

21.

Roy U, Zhang X (1996) Heuristic approach to n/m job shop scheduling: fuzzy dynamic scheduling algorithms. Prod Plan Control, May–June, 7:299–311
About this article
Cite this article
Bilkay, O., Anlagan, O. & Kilic, S.E. Job shop scheduling using fuzzy logic. Int J Adv Manuf Technol 23, 606–619 (2004). https://doi.org/10.1007/s00170-003-1771-2
Received:

Accepted:

Published:

Issue Date:
Keywords
Part type priority

Scheduling

FMS

Fuzzy logic

Dispatching

Fuzzy scheduling