Abstract
Neglected patella non-unions are rare. Contraction of the quadriceps makes late repair extremely difficult. A case of distal patella pole fracture neglected for 8 years is presented. The patient was a hemiplegic young female unable to walk due to extensor mechanism deficiency with a 10 cm retraction of the patella proximal pole at her neurologically intact side. The quadriceps was lengthened using a spanning unilateral external fixation system and the fragments successfully united after trans-osseous suture repair. At 4-year follow-up the patient was independently ambulating without symptoms with a functional knee range of motion.
Level of evidence IV.
This is a preview of subscription content, log in to check access.
Access options
Buy single article
Instant access to the full article PDF.
US$ 39.95
Price includes VAT for USA
Subscribe to journal
Immediate online access to all issues from 2019. Subscription will auto renew annually.
US$ 199
This is the net price. Taxes to be calculated in checkout.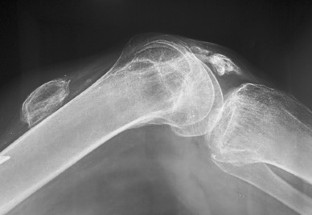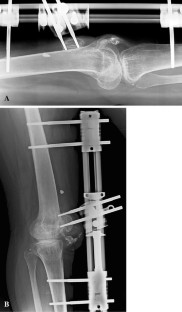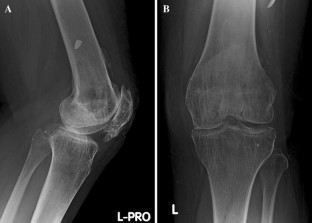 References
1.

Elattar O, Coleman SH, Warren RF, Rozbruch SR (2016) Neglected patellar tendon rupture with massive proximal patellar migration treated with patellar transport and staged allograft reconstruction: a report of 2 cases. Orthop J Sport Med 4(11):1–9

2.

Garg P, Satyakam K, Garg A, Sahoo S, Biswas D, Mitra S (2012) Patellar nonunions: comparison of various surgical methods of treatment. Indian J Orthop 46(3):304–311

3.

Isiklar ZU, Varner KE, Lindsey RW, Bocell JR, Lintner DM (1996) Late reconstruction of patellar ligament ruptures using Ilizarov external fixation. Clin Orthop Relat Res 322(:174–178

4.

Nathan ST, Fisher BE, Roberts CS, Giannoudis PV (2011) The management of nonunion and delayed union of patella fractures: a systematic review of the literature. Int Orthop 35:791–795

5.

Simpson a H, Williams PE, Kyberd P, Goldspink G, Kenwright J (1995) The response of muscle to leg lengthening. J Bone Jt Surg Br 77:630–636

6.

Siwek CW, Rao JP (1981) Ruptures of the extensor mechanism of the knee joint. J Bone Jt Surg Am 63:932–937

7.

Uvaraj NR, Mayil Vahanan N, Sivaseelam A, Mohd Sameer M, Basha IM (2007) Surgical management of neglected fractures of the patella. Injury 38(8):979–983

8.

Yoon J-R, Kim T-S, Lee S-R, Yang J-H (2011) Patella tendon rupture neglected for 55 years. J Orthop Sci 16(5):656–660
Ethics declarations
Conflict of interest
The authors declare that they have no conflict of interest.
Funding
The authors received no financial support for the research, authorship, and/or publication of this article.
Ethical approval
Patient written consent and ethical approval by 251 Hellenic Air Force Hospital were granded for this paper.
About this article
Cite this article
Paxinos, O., Karamitros, A., Douras, P. et al. Neglected patella nonunion successfully treated after 8 years by quadriceps distractive lengthening with a spanning unilateral external fixation system. Knee Surg Sports Traumatol Arthrosc 26, 2784–2787 (2018). https://doi.org/10.1007/s00167-017-4738-9
Received:

Accepted:

Published:

Issue Date: