Abstract
We report one case of mid-substance injury of the posterior cruciate ligament and two cases of mid-substance injuries of the anterior cruciate ligament in children. Surgical repair with augmentation using the iliotibial band was performed on these patients without the use of transphyseal drill holes. A small strip of the iliotibial band was sutured onto the end of the cruciate ligament stump to augment the remnant. At the most recent follow-up examinations, conducted 5–11 years after surgery, no restriction or discomfort in daily and sport activities was reported, and acceptable levels of function in the injured knees were noted in all patients.
This is a preview of subscription content, log in to check access.
Access options
Buy single article
Instant access to the full article PDF.
US$ 39.95
Price includes VAT for USA
Subscribe to journal
Immediate online access to all issues from 2019. Subscription will auto renew annually.
US$ 199
This is the net price. Taxes to be calculated in checkout.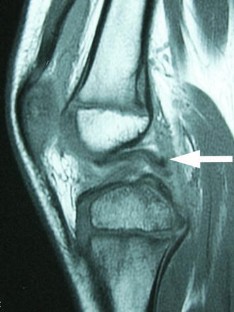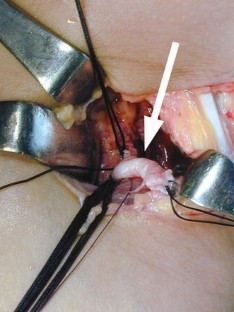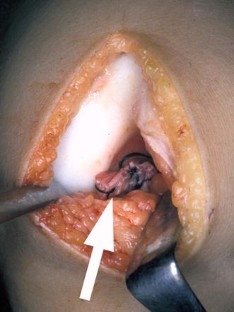 References
1.

Goodrich A, Ballard A (1988) Posterior cruciate ligament avulsion associated with ipsilateral femur fracture in a 10-year-old child. J Trauma 28:1393–1396. doi:10.1097/00005373-198809000-00016

2.

Hesse E, Bastian L, Zeichen J, Pertschy S, Bosch U, Krettek C (2006) Femoral avulsion fracture of the posterior cruciate ligament in association with a rupture of the popliteal artery in a 9-year-old boy: a case report. Knee Surg Sports Traumatol Arthrosc 14:335–339. doi:10.1007/s00167-005-0677-y

3.

Hughston JC, Bowden JA, Andrews JR, Norwood LA (1980) Acute tears of the posterior cruciate ligament. Results of operative treatment. J Bone Joint Surg Am 62:438–450

4.

Kellenberger R, von Laer L (1990) Nonosseous lesions of the anterior cruciate ligaments in childhood and adolescence. Prog Pediatr Surg 25:123–131

5.

Kocher MS, Garg S, Micheli LJ (2006) Physeal sparing reconstruction of the anterior cruciate ligament in skeletally immature prepubescent children and adolescents. Surgical technique. J Bone Joint Surg Am 88(Suppl 1 Pt 2):283–293. doi:10.2106/JBJS.F.00441

6.

MacDonald PB, Black B, Old J, Dyck M, Davidson M (2003) Posterior cruciate ligament injury and posterolateral instability in a 6-year-old child. A case report. Am J Sports Med 31:135–136

7.

Prince JS, Laor T, Bean JA (2005) MRI of anterior cruciate ligament injuries and associated findings in the pediatric knee: changes with skeletal maturation. AJR Am J Roentgenol 185:756–762

8.

Salter R, Harris W (1963) Injuries involving the epiphyseal plate. J Bone Joint Surg Am 45:587–622
About this article
Cite this article
Kongcharoensombat, W., Nakamae, A., Adachi, N. et al. Mid-substance tear of the anterior and posterior cruciate ligaments in children: a report of three patients. Knee Surg Sports Traumatol Arthrosc 17, 964–967 (2009). https://doi.org/10.1007/s00167-009-0806-0
Received:

Accepted:

Published:

Issue Date:
Keywords
Knee

Anterior cruciate ligament

Posterior cruciate ligament

Children

Mid-substance tear

Surgical treatment