Abstract
We report a prospective series of 33 unicompartmental knee arthroplasties (UKAs) operated for a spontaneous osteonecrosis of the knee (SPONK) compared with 35 UKAs operated for osteoarthritis (OA). The mean follow-up was 5 years. Preoperative functional score in the SPONK group was significantly lower than that in the OA group. The results were comparable in terms of pain, knee score and function. At the last follow-up, the survival rate was 92.8% for the SPONK group and 95.4% for the OA group. We found a higher rate of radiolucencies in the SPONK group, however, without any clinical symptoms. The UKA is a good option in the treatment of SPONK.
This is a preview of subscription content, log in to check access.
Access options
Buy single article
Instant access to the full article PDF.
US$ 39.95
Price includes VAT for USA
Subscribe to journal
Immediate online access to all issues from 2019. Subscription will auto renew annually.
US$ 199
This is the net price. Taxes to be calculated in checkout.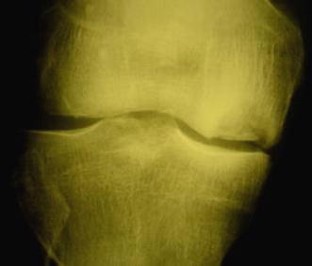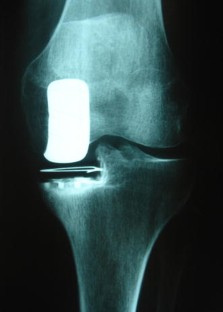 References
1.

Ansari S, Newman JH, Ackroyd CE (1997) St. Georg sledge for medial compartment knee replacement. 461 arthroplasties followed for 4 (1–17) years. Acta Orthop Scand 68:430–434

2.

Argenson JN, Chevrol-Benkeddache Y, Aubaniac JM (2002) Modern unicompartmental knee arthroplasty with cement: a three to ten-year follow-up study. J Bone Joint Surg Am 84-A:2235–2239

3.

Assor M, Aubaniac JM (2006) Influence of rotatory malposition of femoral implant in failure of unicompartimental medial knee prosthesis. Rev Chir Orthop Reparatrice Appar Mot 92:473–484

4.

Barrett WP, Scott RD (1987) Revision of failed unicondylar unicompartmental knee arthroplasty. J Bone Joint Surg Am 69:1328–1335

5.

Berger R, Della Valle C, Jacobs JJ, Sheinkop MB, Rosenberg AG, Galante JO (2006) The progression of patellofemoral arthrosis after medial unicompartmental replacement: results at 11 to 15 years. Clin Orthop Relat Res 452:285–286

6.

Berger RA, Meneghini RM, Jacobs JJ, Sheinkop MB, Della Valle CJ, Rosenberg AG, Galante JO (2005) Results of unicompartmental knee arthroplasty at a minimum of ten years of follow-up. J Bone Joint Surg Am 87:999–1006

7.

Cartier P, Gaggiotti G, Jully JL (1988) Primary osteonecrosis of the medial femoral condyle. Unicompartmental or total replacement? Int Orthop 12:229–235

8.

Hernigou P, Bove JC, Goutallier D (1988) Idiopathic osteonecrosis of the medial femoral condyle. Treatment with tibial osteotomy or unicompartmental arthroplasty. Rev Chir Orthop Reparatrice Appar Mot 74:232–237

9.

Hernigou P, Deschamps G (2002) Patellar impingement following unicompartmental arthroplasty. J Bone Joint Surg Am 84-A:1132–1137

10.

Insall JN, Dorr LD, Scott RD, Scott WN (1989) Rationale of the Knee Society clinical rating system. Clin Orthop Relat Res 248:13–14

11.

Langdown AJ, Pandit H, Price AJ, Dodd CA, Murray DW, Svard UC, Gibbons CL (2005) Oxford medial unicompartmental arthroplasty for focal spontaneous osteonecrosis of the knee. Acta Orthop 76:688–692

12.

Marmor L (1988) Unicompartmental arthroplasty of the knee with a minimum ten-year follow-up period. Clin Orthop Relat Res 228:171–177

13.

Marmor L (1988) Unicompartmental knee arthroplasty. Ten- to 13-year follow-up study. Clin Orthop Relat Res 226:14–20

14.

Marmor L (1993) Unicompartmental arthroplasty for osteonecrosis of the knee joint. Clin Orthop Relat Res 294:247–253

15.

Myers TG, Cui Q, Kuskowski M, Mihalko WM, Saleh KJ (2006) Outcomes of total and unicompartmental knee arthroplasty for secondary and spontaneous osteonecrosis of the knee. J Bone Joint Surg Am 88:76–82

16.

Parratte S, Argenson JN, Dumas J, Aubaniac JM (2007) Unicompartmental knee arthroplasty for avascular osteonecrosis. Clin Orthop Relat Res 464:37–42

17.

Robertsson O, Dunbar M, Pehrsson T, Knutson K, Lidgren L (2000) Patient satisfaction after knee arthroplasty: a report on 27, 372 knees operated on between 1981 and 1995 in Sweden. Acta Orthop Scand 71:262–267

18.

Robertsson O (2000) Unicompartmental arthroplasty. Results in Sweden 1986–1995. Orthopade 29:6–8

19.

Rougraff BT, Heck DA, Gibson AE (1991) A comparison of tricompartmental and unicompartmental arthroplasty for the treatment of gonarthrosis. Clin Orthop Relat Res 273:157–164
About this article
Cite this article
Servien, E., Verdonk, P.C.M., Lustig, S. et al. Medial unicompartimental knee arthroplasty for osteonecrosis or osteoarthritis. Knee Surg Sports Traumatol Arthr 16, 1038–1042 (2008). https://doi.org/10.1007/s00167-008-0617-8
Received:

Accepted:

Published:

Issue Date:
Keywords
Arthroplasty

Knee

Unicompartimental

Osteonecrosis

Arthritis