Abstract
The posterior cruciate ligament (PCL) avulsion fracture from its tibial insertion is a very rare condition in children. An isolated avulsion fracture of PCL in a child and its repair by open reduction and internal fixation with a screw is reported.
This is a preview of subscription content, log in to check access.
Access options
Buy single article
Instant access to the full article PDF.
US$ 39.95
Price includes VAT for USA
Subscribe to journal
Immediate online access to all issues from 2019. Subscription will auto renew annually.
US$ 199
This is the net price. Taxes to be calculated in checkout.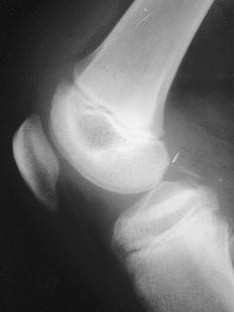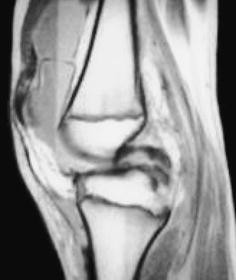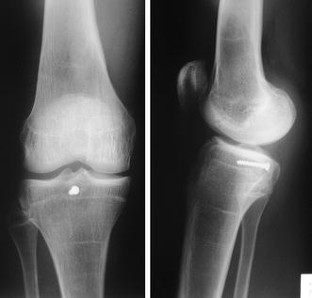 References
1.

Choi NH, Kim SJ (1997) Arthroscopic reduction and fixation of bony avulsion of the posterior cruciate ligament of the tibia. Arthroscopy 13(6):759–762

2.

Deehan DJ, Pinczewski LA (2001) Arthroscopic reattachment of an avulsion fracture of the tibial insertion of the posterior cruciate ligament. Arthroscopy 17(4):422–425

3.

Dhillon MS, Singh HP, Nagi ON (2003) Posterior cruciate ligament avulsion from the tibia: fixation by a posteromedial approach. Acta Orthop Belg 69(2):162–167

4.

Goodrich A, Ballard A (1988) Posterior cruciate ligament avulsion associated with ipsilateral femur fracture in a 10-year-old child. J Trauma 28(9):1393–1396

5.

Quintart C, Elbaum R (1999) A case of isolated avulsion fracture of the posterior cruciate ligament in a child. Rev Chir Orthop Reparatrice Appar Mot 85(6):617–620

6.

Ross AC, Chesterman PJ (1986) Isolated avulsion of the tibial attachment of the posterior cruciate ligament in childhood. J Bone Joint Surg 68-B:747–748

7.

Yang CK, Wu CD, Chih CJ, et al (2003) Surgical treatment of avulsion fracture of the posterior cruciate ligament and postoperative management. J Trauma 54(3):516–519
About this article
Cite this article
Ugutmen, E., Sener, N., Eren, A. et al. Avulsion fracture of the posterior cruciate ligament at the tibial insertion in a child: a case report. Knee Surg Sports Traumatol Arthrosc 14, 340–342 (2006). https://doi.org/10.1007/s00167-005-0706-x
Received:

Accepted:

Published:

Issue Date:
Keywords
Children

Knee surgery

Posterior cruciate ligament

Fracture

Repair