Abstract
This study describes a scenario-driven conceptual design information model and its formation from the viewpoint of the designer's cognition, which is a fundamental part of practical design support tools. Four design meetings were observed in a company, at intervals of several weeks, in order to derive the model. The model consists of information elements generated through the cognitive design problem-solving process, which is a basic design process defined in this study. The study describes the relationship among these information elements, which illustrate the design information model and its formation. The model described in this study is based on scenarios, which promote the evolution of product design. Examples of designers' discourse in the design meetings are presented to validate the model.
This is a preview of subscription content, log in to check access.
Access options
Buy single article
Instant access to the full article PDF.
US$ 39.95
Price includes VAT for USA
Subscribe to journal
Immediate online access to all issues from 2019. Subscription will auto renew annually.
US$ 99
This is the net price. Taxes to be calculated in checkout.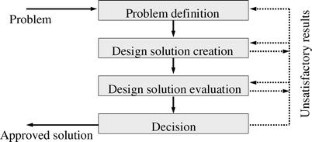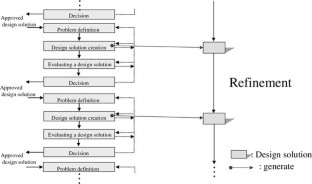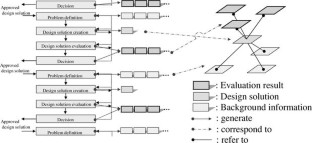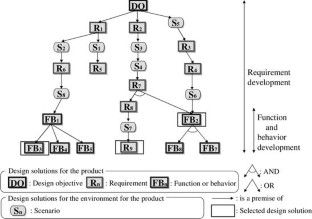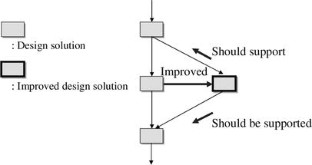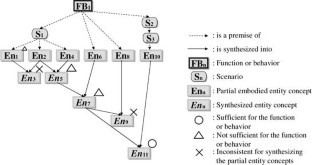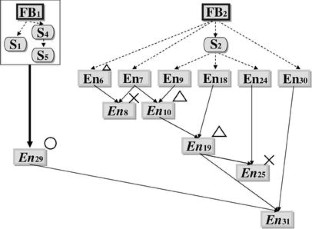 References
Bødker S (2000) Scenarios in user-centred design: Setting the stage for reflection and action. Interact Comput 13:61–75

Carroll J (2000) Five reasons for scenario-based design. Interact Comput 13:43–60

Cross N (1994) Engineering design methods: Strategy for product design, 2nd edn. Wiley, New York

Cross N, Christiaans H, Dörst K (1996) Analyzing design activity. Wiley, New York

Eodice MT, Leifer LJ, Fruchter R (2000) Analyzing requirements: Evolution in engineering design using the method of problem-reduction. J Concur Eng Res Appl 8(2):104–113

IDEO Product Development (1998) IDEO University, Engineering Innovation Workshop

Lamsweerde van A (2000) Requirements engineering in the year 00: A research perspective. In: Proceedings of 22nd international conference on software engineering, ACM Press Limerick, Ireland, pp 5–19

Odell J, Parunak HVD, Fleischer M, Breuckner S (2002) Modeling agents and their environment. In: Giunchiglia F, Odell J, Weiss G (eds) Agent-oriented software engineering (AOSE) III. Lecture notes on computer science, vol 2585, Springer, Berlin Heidelberg New York, pp 16–31

Pahl G, Beitz W (1996) Engineering design: A systematic approach, 2nd edn. Springer, Berlin Heidelberg New York

Pugh S (1990) Total design. Addison-Wesley, England

Roosenburg NFM, Eekels J (1995) Product design: Fundamentals and methods. Wiley, New York

Takeda H, Hamada S, Tomiyama T, Yoshikawa H (1990) A cognitive approach to the analysis of design processes. In: Rinderle JR (ed) Design theory and methodology—DTM'90. ASME, Chicago 27:153–160

Tomiyama T (1998) General design theory and its extensions and applications. In: Grabowski H, Rude W, Grein G (eds) Universal design theory. Shaker, Aachen, pp 24–45

Ullman D (2002) Toward the ideal mechanical engineering design support system. Res Eng Des 13(2):55–64

Weiss G (1999) Multiagent systems: A modern approach to distributed artificial intelligence. MIT Press, Cambridge

Wooldridge M (2000) The computational complexity of agent design problems. In: Durfee E (ed) Proceedings of the fourth international conference on multi-agent systems (ICMAS 2000). IEEE, New York, pp 341–348

Hubka V, Eder WE (1996) Design science: Introduction to the needs, scope and organization of engineering design knowledge. Springer, Berlin Heidelberg New York
Acknowledgements
I am grateful to Dr. Yasuyuki Yamagiwa and the SONY DAC team for their help and support.
About this article
Cite this article
Kurakawa, K. A scenario-driven conceptual design information model and its formation. Res Eng Design 15, 122–137 (2004). https://doi.org/10.1007/s00163-004-0050-z
Received:

Revised:

Accepted:

Published:

Issue Date:
Keywords
Conceptual design

Design process

Designer's cognitive process

Scenario