Abstract
Shape optimization frequently works with geometries involving several dozen design variables. The high dimensionality itself can be an impediment to efficient optimization. Moreover, a possibly high number of explicit/implicit constraints restrict the design space. Traditional CAD geometric parameterization methods present serious difficulties in expressing these constraints leading to a high failure rate of generating admissible shapes. In this paper, we discuss shape interpolation between admissible instances of finite element/CFD meshes. We present an original approach to automatically generate a hyper-surface locally tangent to the manifold of admissible shapes in a properly chosen linearized space. This permits us to reduce the size of the optimization problem while allowing us to morph exclusively between feasible shapes. To this end, we present a two-level a posteriori mesh parameterization approach for the design domain geometry. We use Principal Component Analysis and Diffuse Approximation to replace the geometry-based variables with the smallest set of variables needed to represent an admissible shape for a chosen precision. We demonstrate this approach in two typical shape optimization problems.
This is a preview of subscription content, log in to check access.
Access options
Buy single article
Instant access to the full article PDF.
US$ 39.95
Price includes VAT for USA
Subscribe to journal
Immediate online access to all issues from 2019. Subscription will auto renew annually.
US$ 199
This is the net price. Taxes to be calculated in checkout.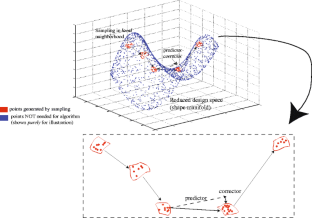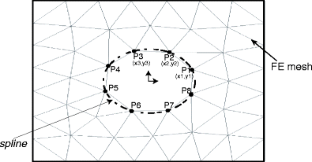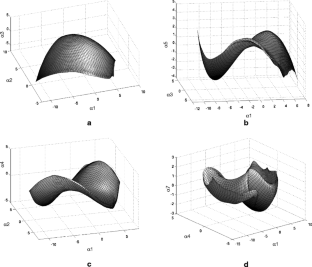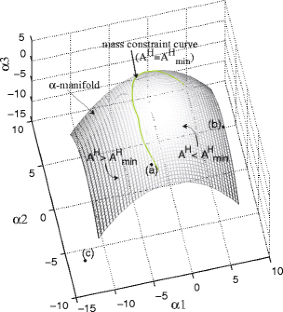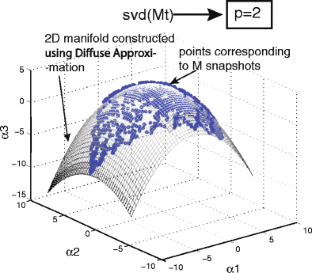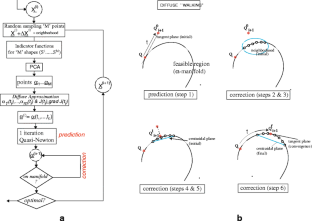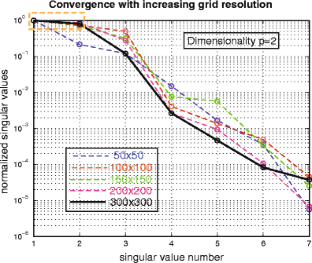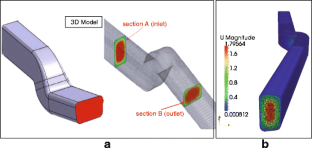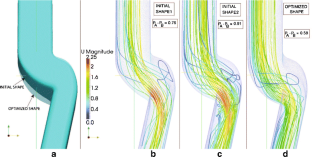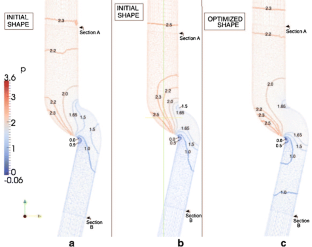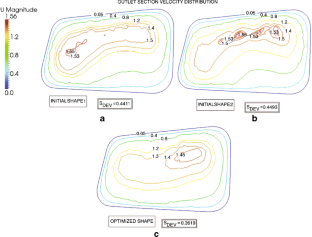 References
Allaire G, Jouve F, Toader A-M (2004) Structural optimization using sensitivity analysis and a level-set method. J Comput Phys 194:363–393

Berkooz G, Holmes P, Lumley JL (1993) The proper orthogonal decomposition in the analysis of turbulent flows. Ann Rev Fluid Mech 25:539–575

Bregler C, Omohundro SM (1995) Nonlinear image interpolation using manifold learning. In: Tesauro G, Touretzky DS, Leen TK (eds) Advances in neural information processing systems 7. MIT Press, Cambridge, pp. 973–980

Breitkopf P (1998) An algorithm for construction of iso-valued surfaces for finite elements. Eng Comput 14:146–149

Breitkopf P, Rassineux A, Touzot G, Villon P (2000) Explicit form and efficient computation of mls shape functions and their derivatives. Int J Numer Methods Eng 48:451–466

Breitkopf P, Naceur H, Rassineux A, Villon P (2005) Moving least squares response surface approximation: formulation and metal forming applications. Comput Struct 83:1411–1428

Bui-Thanh T, Willcox K, Ghattas O, van Bloemen Waanders B (2007) Goal-oriented, model-constrained optimization for reduction of large-scale systems. J Comput Phys 224:880–896

Canny J (1986) A computational approach to edge detection. IEEE Trans Pattern Anal Mach Intell 8:679–698

Carlberg K, Farhat C (2008) A compact proper orthogonal decomposition basis for optimization-oriented reduced-order models. In: 12th AIAA/ISSMO multidisciplinary analysis and optimization conference, Victoria

Carlberg K, Farhat C (2010) A low-cost, goal-oriented compact proper orthogonal decomposition basis for model reduction of static systems. Int J Numer Methods Eng 86:381–402

Chatterjee A (2000) An introduction to the proper orthogonal decomposition. Curr Sci Spec Sect Comput Sci 78:808–817

Chinesta F, Ammar A, Cueto E (2010) Proper generalized decomposition of multiscale models. Int J Numer Methods Eng 83:1114–1132

Coelho RF, Breitkopf P, Knopf-Lenoir C (2009) Bi-level model reduction for coupled problems. Int J Struc Multidisc Optim 39:401–418

Cordier L, El Majd BA, Favier J (2010) Calibration of pod reduced order models using tikhonov regularization. Int J Numer Methods Fluids 63:269–296

Couplet M, Basdevant C, Sagaut P (2005) Calibrated reduced-order pod-galerkin system for fluid flow modeling. J Comput Phys 207:192–220

Dulong J-L, Druesne F, Villon P (2007) A model reduction approach for real-time part deformation with nonlinear mechanical behavior. Int J Interact Des Manuf 1:229–238

Duvigneau R (2006) Adaptive parameterization using free-form deformation. INRIA Research Report RR-5949

Fukunaga K, Olsen D (1971) An algorithm for finding intrinsic dimensionality of data. IEEE Trans Comput 20:176–183

Jan S, Zolesio J-P (1992) Introduction to shape optimization: shape sensitivity analysis. Springer, Berlin

Kaufman A, Cohen D, Yagel R (1993) Volume graphics. IEEE Comput 26:51–64

LeGresley P, Alonso J (2000) Airfoil design optimization using reduced order models based on proper orthogonal decomposition. In: Fluids 2000 conference and exhibit, Denver

Murat F, Simon J (1976) Sur le controle par un domaine geometrique. Pre-publication du Laboratoire d'Analyse Numerique, no 76015. Universite de Paris 6

Nayroles B, Touzot G, Villon P (1992) Generalizing the finite element method: diffuse approximation and diffuse elements. Comput Mech 10:307–318

OMD2-project home-page (2009) http://omd2.scilab.org/. Accessed 22 Feb 2011

Ravindran SS (2000) A reduced-order approach for optimal control of fluids using proper orthogonal decomposition. Int J Numer Methods Fluids 34:425–448

Sahan RA, Gunes H, Liakopoulos A (1998) A modeling approach to transitional channel flow. Comput Fluids 27:121–136

Schulz V (2012) A riemannian view on shape optimization. Found Comput Math

Sofia AYN, Meguid SA, Tan KT (2010) Shape morphing of aircraft wing: status and challenges. Mater Des 31:1284–1292

Willcox K, Peraire J (2002) Balanced model reduction via the proper orthogonal decomposition. AIAA J 40:2323–2330
Acknowledgments
This work has been supported by the French National Research Agency (ANR), through the COSINUS program (project OMD2 no. ANR-08-COSI-007). The authors acknowledge the Projet Pluri-Formations PILCAM2 at the Universite de Technologie de Compiegne (URL: http://pilcam2.wikispaces.com) for providing HPC resources that have contributed to the results reported.
About this article
Cite this article
Raghavan, B., Breitkopf, P., Tourbier, Y. et al. Towards a space reduction approach for efficient structural shape optimization. Struct Multidisc Optim 48, 987–1000 (2013). https://doi.org/10.1007/s00158-013-0942-5
Received:

Revised:

Accepted:

Published:

Issue Date:
Keywords
Model reduction

CFD

Diffuse approximation

Space reduction