Zusammenfassung
Das hintere Kreuzband (HKB) ist das kräftigste Band des menschlichen Kniegelenks und der primäre Stabilisator gegen die posteriore tibiale Translation. Es entspringt in den vorderen Anteilen der Fossa intercondylaris am medialen Femurkondylus und inseriert im hinteren Abschnitt der Eminentia intercondylaris ca. 10 mm unterhalb des Niveaus der Gelenkflächen. Das HKB bildet zusammen mit dem vorderen Kreuzband den zentralen Pfeiler des Kniegelenks. Als funktioneller Agonist zum HKB gilt der M. quadriceps; die ischiokruralen Muskeln wirken antagonistisch, indem sie die Tibia in Beugung in die hintere Schublade ziehen.
Funktionell lassen sich am HKB 2 unterschiedliche Faserbündel unterscheiden: Das kräftige anterolaterale Bündel (AL-Bündel), das in 90° Beugung gespannt ist, und das dünnere posteromediale Bündel (PM-Bündel), das in maximaler Streckung und maximaler Beugung unter Spannung kommt. Das AL-Bündel entspringt in den oberen Anteilen des femoralen Ursprungs. Bei "arthroskopischer" Betrachtung der Fossa intercondylaris in 90° Flexion liegt der Ursprung des PM-Bündels im unteren Abschnitt des femoralen Ursprungs. Wird das Knie gestreckt, rotiert der Ursprung des PM-Bündels nach hinten. An der Tibia setzt das PM-Bündel in den hinteren Anteilen und das AL-Bündel in den vorderen Anteilen der Insertionszone an. Bei der Präparation des tibialen Tunnels bei einer HKB-Ersatzplastik gilt zu beachten, dass die tibiale Insertion in enger topographischer Beziehung zu den Gefäßen und Nerven der Fossa intercondylaris liegt.
Das HKB bildet eine funktionelle Einheit mit den posterolateralen und posteromedialen Strukturen. Zu den postermedialen Strukturen zählen das mediale Seitenband und die posteromediale Kapsel mit ihren muskulären Verstärkungen (Mm. semimembranosus und gastrocnemius). Die wichtigsten Strukturen der posterolateralen Gelenkecke sind das Lig. collaterale fibulare, der Kopf des lateralen M. gastrocnemius, die Ligg. popliteum obliquum, popliteum arcuatum, popliteofibulare und die Ansatzsehne des M. popliteus. Das Lig. popliteofibulare spielt eine wichtige Rolle bei der passiven Rotationssicherung. Begleitverletzungen der posterolateralen und posteromedialen Strukturen müssen bei der Therapie von HKB-Läsionen unbedingt beachtet werden. Ansonsten ist das Versagen vorprogrammiert.
Abstract
The posterior cruciate ligament (PCL) is the strongest ligament of the human knee joint and the primary restraint against posterior tibial translation. It originates at the lateral wall of the medial femoral condyle and inserts into the posterior aspect of the tibial eminence approximately 10 mm below the joint surface. The quadriceps muscle is the functional agonist for the PCL, whereas the hamstrings act as an antagonist pulling the tibia back in 90° of flexion.
There are two functional bundles: the strong anterolateral bundle which tightens in flexion and a thin posteromedial bundle which becomes tense in maximal flexion and in extension. The AL bundle originates in the superior aspect of the femoral PCL origin. Under arthroscopic visualization in 90° of flexion the PM bundle originates in the inferior aspect of the PCL origin. When the knee is extended the PM origin rotates backwards. The PM bundle inserts into the posterior aspect of the tibial insertion. The AL bundle inserts into the anterior aspect of the tibial insertion. When creating a tunnel for a PCL reconstruction one should be aware of the proximity of the nerves and vessels within the fossa poplitea.
The PCL forms a functional unit with the posteromedial and posterolateral structures. The posteromedial structures are the medial collateral ligament, the posteromedial capsule with its muscular insertions (m. semimembranosus and m. gastrocnemius). The most important structures of the posterolateral corner are the fibular collateral ligament, the lateral m. gastrocnemius, the oblique popliteal ligament, the arcuate popliteal ligament, the popliteofibular ligament, and the tendon of the m. popliteus. The popliteofibular ligament has an important role for the passive stabilization against rotation. It is highly recommended that concomitant injuries of these structures be addressed when treating PCL injuries.
This is a preview of subscription content, log in to check access.
Access options
Buy single article
Instant access to the full article PDF.
US$ 39.95
Price includes VAT for USA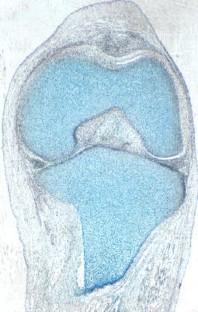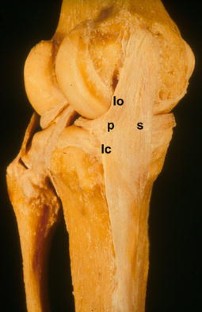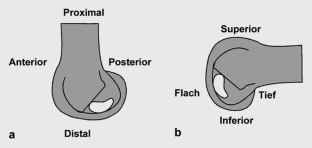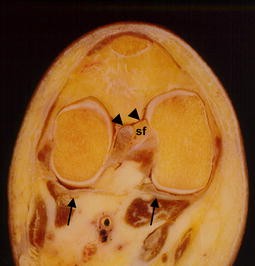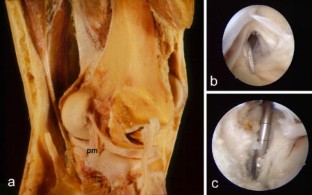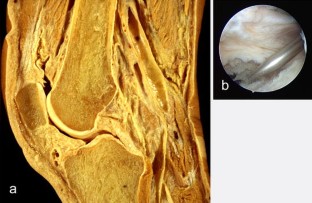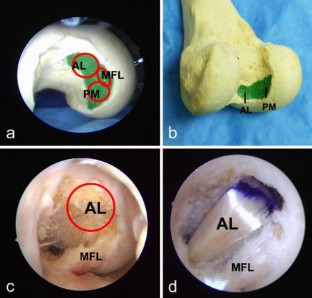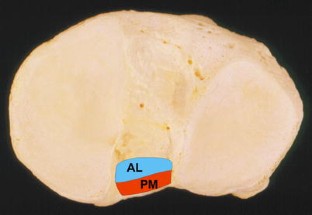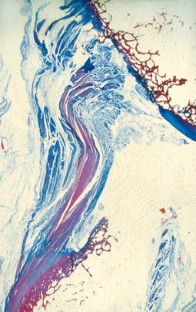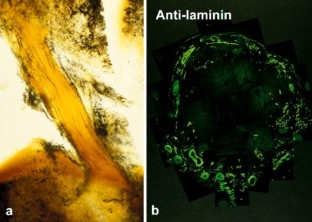 Literatur
1.

Amis AA, Gupte CM, Bull AM, Edwards A (2006) Anatomy of the posterior cruciate ligament and the meniscofemoral ligaments. Knee Surg Sports Traumatol Arthrosc 14(3): 257–263

2.

Butler DL, Noyes FR, Grood ES (1980) Ligamentous restraints to anterior-posterior drawer in tthe human knee. J Bone Joint Surg 62-A: 259–270

3.

Cooper R, Misol S (1979). Tendon and ligament insertion. J Bone Joint Surg 52-A: 1–20

4.

Davies DV, Edwards DAW (1948) The blood supply of the synovial membrane and intra articular structures. Ann Roy Coll Surg 2: 142–156

5.

Fabbriciani C, Oransky M (1990) Der Musculus popliteus. In: Jakob RP, Stäubli H-U (Hrsg) Kniegelenk und Kreuzbänder. Springer, Berlin Heidelberg New York, S 49–63

6.

Fanelli CF (1993) Posterior cruciate ligament injuries in trauma patients. Arthroscopy 9: 291–294

7.

Fuss FK (1989) Anatomy of the cruciate ligaments and their function in extension and flexion of the human knee joint. Am J Anat 184: 162–176

8.

Friedrich NF, O'Brian WR, Müller W (1995) Funktionelle Anatomie des hinteren Kreuzbandes. Experimentelle Ergebnisse. Arthroskopie 8: 53–58

9.

Girgis FG, Marshall JL, Monajem A (1975) The cruciate ligaments of the knee joint. Anatomical, functional and experimental analysis. Clin Orthop 106: 216–231

10.

Gruber WL (1875) Monographie über die aus wahren (hyalinischen) Cartilagines praeformirten Ossicula sesamoidea in den Ursprungssehnen der Köpfe des Musculus gastrocnemius bei dem Menschen und bei den Säugetieren. Mém l'Acad Impérale des Sciences de St. Petersbourg, 22 (ser 7): 45

11.

Gupte CM, Bull AMJ, Thomas RD, Amis AA (2003) A review of the functions and biomechanics of the meniscofemoral ligaments. Arthroscopy 19: 161–171

12.

Harner CD, Xerogeanes JW, Livesay GA et al. (1995) The human posterior cruciate ligament complex: an interdisciplinary study. Ligament morphology and biomechanical evaluation. Am J Sports Med 23: 736–745

13.

Harner CD, Baek GH, Vogrin TM et al. (1999) Quantitative analysis of anterior cruciate ligement insertions. Arthroscopy 15: 741–749

14.

Heller L, Langman J (1964) The meniscofemoral ligaments of the human knee. J Bone Joint Surg 46-B: 307–313

15.

Henle J (1874) Handbuch der Systematischen Anatomie des Menschen. Bänderlehre, ed 2, vol 1, Section 2. Vieweg, Braunschweig

16.

Hughston JC (1983) Anterior cruciate deficient knee. Am J Sports Med 11(1): 1–2

17.

Hungervorst T, Brand RA (1998) Current concepts review – mechanoreceptors in joint function. J Bone Joint Surg 80-A: 1365–1378

18.

Knese KH, Biermann H (1958) Die Knochenbildung an Sehnen- und Bandansätzen im Bereich ursprünglich chondraler Apophysen. Z Zellforsch 49: 142–187

19.

Kummer B, Yamamoto (1988) Funktionelle Anatomie der Kreuzbänder. Arthroskopie 1: 2–8

20.

Mommersteeg TJA, Kooloos JGM, Blankevoort L et al. (1995) The fibre bundle anatomy of human cruciate ligament. J Anat 187: 461–471

21.

Petersen W, Tillmann B (1995) Die Insertionszone des vorderen Kreuzbandes. Ann Anat [suppl]: 257

22.

Petersen W, Hansen U (1996) Blood supply of the anterior cruciate ligament. An immunohistochemical study in human cadavers. J Orthop Sci 5: 332–334

23.

Petersen W, Tillmann B (1999) Structure and vascularization of the cruciate ligaments. Anat Embryol 200: 325–334

24.

Petersen W, Laprell H (1999) Insertion of autologous tendon grafts to the bone: A histological and immunohistochemical study. Arthosc Knee Surg Sports Traumatol 12: 343–349

25.

Pfab B (1927) Zur Blutgefäßversorgung der Menisci und Kreuzbänder. Dtsch Z Chir 205: 258–264

26.

Race A, Amis AA (1994) The mechanical properties of the two bundles of the human posterior cruciate ligament. J Biomech 27: 13–24

27.

Race A, Amis AA (1996) Loading of the two bundles of the posterior cruciate ligament: an analysis of bundle function in ap drawer. J Biomech 29: 873–879

28.

Race A, Amis AA (1998) PCL reconstruction. In vitro biomechanical comparison of isometric versus single and double -bundled anatomic grafts. J Bone Joint Surg 80: 173–179

29.

Scapinelli R (1968) Studies on the vasculature of the human knee joint. Ann Anat 70: 305–331

30.

Spalteholz W (1896) Handatlas Anatomie des Menschen. 1. Bd. Knochen, Gelenke, Bänder. Hirzel, Leipzig

31.

Strobel MJ, Weiler A, Schulz MS et al. (2002) Fixed posterior subluxation in posterior cruciate ligament-deficient knees: diagnosis and treatment of a new clinical sign. Am J Sports Med 30(1): 32–38

32.

Tillmann B (1998) Binde- und Stützgewebe. In: Leonhard H, Tillmann B, Töndury G, Zilles K (Hrsg) Anatomie des Menschen, Lehrbuch und Atlas, Band I: Bewegungsapparat. Thieme, Stuttgart New York

33.

Tillmann B (1974) Zur funktionellen Morphologie der Gelenkentwicklung. Orthop Prax 12: 328–342

34.

Tillmann B, Petersen W (1999) Anatomie des Kniegelenkes. In: Kohn D (Hrsg) Das Kniegelenk. Enke, Stuttgart

35.

Tillmann B, Petersen W (2002) Funktionelle Anatomie. In: Kohn D (Hrsg) Das Knie. Thieme, Stuttgart

36.

Van Dommelen BA, Fowler PJ (1989) Anatomy of the posterior cruciate ligament. A review. Am J Sports Med 17: 24–29
Interessenkonflikt
Es besteht kein Interessenkonflikt. Der korrespondierende Autor versichert, dass keine Verbindungen mit einer Firma, deren Produkt in dem Artikel genannt ist, oder einer Firma, die ein Konkurrenzprodukt vertreibt, bestehen. Die Präsentation des Themas ist unabhängig und die Darstellung der Inhalte produktneutral.
About this article
Cite this article
Petersen, W., Zantop, T. & Tillmann, B. Anatomie des hinteren Kreuzbandes sowie der posterolateralen und posteromedialen Strukturen. Arthroskopie 19, 198–206 (2006). https://doi.org/10.1007/s00142-006-0357-z
Schlüsselwörter
Hintere Instabilität

Posteriore tibiale Translation

Lig. popliteofibulare

AL-Bündel

PM-Bündel
Keywords
Posterior instability

Posterior tibial translation

Popliteofibular ligament

AL bundle

PM bundle