The 10 false beliefs in adult critical care nephrology
What's New in Intensive Care
1. Acute tubular necrosis is the main histopathologic finding in AKI
Acute tubular necrosis (ATN), a histological pattern observed after ischemic insult, is considered the most frequent cause of any form of acute kidney injury (AKI) despite the absence of extensive histological data. This belief derives from previous observations of ATN in biopsies of trauma patients. ATN is, however, uncommon in AKI (Fig.
1
) and it does not accurately reflect the morphological changes during prolonged warm ischemia followed by reperfusion [
1
]. In the majority of cases, AKI in the critically ill patient is a complication of sepsis and major surgery. In such cases, ATN is uncommon (limited and sparse) and other pathophysiological non-ischemic mechanisms are involved as suggested by a lot of experimental data [
2
].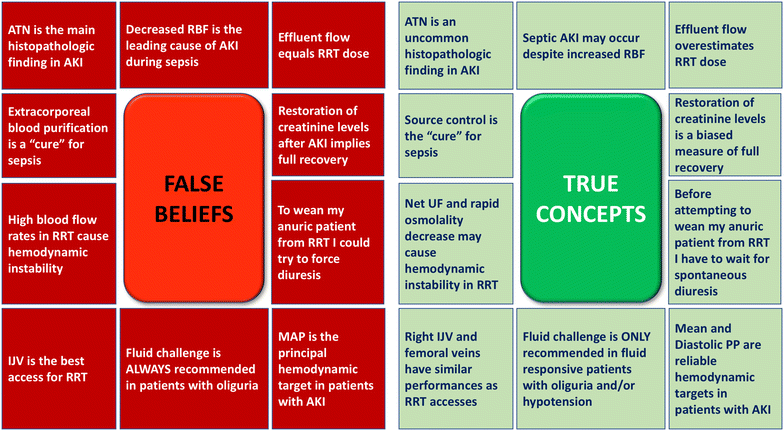 Notes
Compliance with ethical standards
Conflicts of interest
All authors state that they have no conflict of interests.
Copyright information
© Springer-Verlag GmbH Germany, part of Springer Nature and ESICM 2017