This is a preview of subscription content, log in to check access.
Access options
Buy single article
Instant access to the full article PDF.
US$ 39.95
Price includes VAT for USA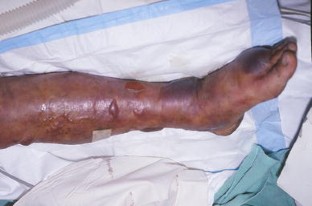 References
1.

Intensive Care National Audit and Research Centre (2011) National and international benchmarked analyses of Hong Kong Hospital Authority Intensive Care Unit data. Report on 2010 data. ICNARC, London

2.

Gomersall CD, Joynt GM, Ho OM, Ip M, Yap F, Derrick JL, Leung P (2006) Transmission of SARS to healthcare workers. The experience of a Hong Kong ICU. Intensive Care Med 32:564–569

3.

Griffith JF, Antonio GE, Kumta SM, Hui DS, Wong JK, Joynt GM, Wu AK, Cheung AY, Chiu KH, Chan KM, Leung PC, Ahuja AT (2005) Osteonecrosis of hip and knee in patients with severe acute respiratory syndrome treated with steroids. Radiology 235:168–175

4.

Gomersall CD, Tai DY, Loo S, Derrick JL, Goh MS, Buckley TA, Chua C, Ho KM, Raghavan GP, Ho OM, Lee LB, Joynt GM (2006) Expanding ICU facilities in an epidemic: recommendations based on experience from the SARS epidemic in Hong Kong and Singapore. Intensive Care Med 32:1004–1013

5.

Wang C, Wang J, Su W, Gao S, Luo J, Zhang M, Xie L, Liu S, Liu X, Chen Y, Jia Y, Zhang H, Ding H, He H (2014) Relationship between domestic and wild birds in live poultry market and a novel human H7N9 virus in China. J Infect Dis 209:34–37

6.

World Health Organization (2011) Global tuberculosis control: WHO report 2011. http://www.who.int/tb/publications/global_report/2011/gtbr11_full.pdf. Accessed 11 May 2014

7.

Tuberculosis and Chest Service (2011) Annual report 2011. Department of Health, The Government of the Hong Kong Special Administrative Region, Hong Kong

8.

Lee N, Ip M, Wong B, Lui G, Tsang OT, Lai JY, Choi KW, Lam R, Ng TK, Ho J, Chan YY, Cockram CS, Lai ST (2008) Risk factors associated with life-threatening rickettsial infections. Am J Trop Med Hyg 78:973–978

9.

Jones MK, Oliver JD (2009) Vibrio vulnificus: disease and pathogenesis. Infect Immun 77:1723–1733

10.

Joynt GM, Gomersall CD, Lyon DJ (1999) Severe necrotising fasciitis of the extremities caused by Vibrionaceae: experience of a Hong Kong tertiary hospital. Hong Kong Med J 5:63–68

11.

Ho PL, Ho AY, Chow KH, Cheng VC (2010) Surveillance for multidrug-resistant Acinetobacter baumannii: a lesson on definitions. Int J Antimicrob Agents 36:469–471

12.

Hospital Authority (2014) Hong Kong Cancer Registry web site. www3.ha.org.hk/cancereg/statistics.html. Accessed 11 May 2014

13.

Yap FH, Lau JY, Joynt GM, Chui PT, Chan AC, Chung SS (2003) Early extubation after transthoracic oesophagectomy. Hong Kong Med J 9:98–102

14.

Cheung TT, Poon RT, Chok KS, Chan AC, Tsang SH, Dai WC, Yau TC, Chan SC, Fan ST, Lo CM (2014) Management of spontaneously ruptured hepatocellular carcinomas in the radiofrequency ablation era. PLoS One 9:e94453

15.

Zhao P, Wang C, Liu W, Wang F (2014) Acute liver failure associated with traditional Chinese medicine: report of 30 cases from seven tertiary hospitals in China. Crit Care Med 42:e296–e299
Conflicts of interest
On behalf of all authors, the corresponding author states that there is no conflict of interest.
About this article
Cite this article
Joynt, G.M., Tat, W.W. Ten diseases you need to know if you want to be a critical care specialist in Hong Kong. Intensive Care Med 40, 1144–1146 (2014). https://doi.org/10.1007/s00134-014-3329-1
Received:

Accepted:

Published:

Issue Date:
Keywords
Influenza

Traditional Chinese Medicine

Severe Acute Respiratory Syndrome

Necrotizing Fasciitis

Acinetobacter Baumannii