Abstract
Objective
To describe the use of inhaled isoflurane in a series of children with life-threatening asthma.
Design
Retrospective case series.
Setting
Pediatric intensive care unit of a tertiary-care children's hospital.
Ten children ranging in age from 1 to 16 years with 11 episodes of severe asthma requiring invasive mechanical ventilation in the pediatric intensive care unit over a 5-year period.
Results
Isoflurane resulted in an improvement in arterial pH and a reduction in partial pressure of arterial carbon dioxide (PaCO2) in all the 11 instances. This effect was sustained in 10 cases and led to clinical improvement and rapid weaning from mechanical ventilation. One child failed to show sustained response and was placed on veno-venous extracorporeal membrane oxygenation. One child died secondary to anoxic brain injury sustained prior to hospitalization. Hypotension was the major side effect, and occurred in 8 children necessitating vasopressor support.
Conclusions
Isoflurane improves arterial pH and reduces partial pressure of arterial carbon dioxide in mechanically ventilated children with life-threatening status asthmaticus who are not responsive to conventional management.
This is a preview of subscription content, log in to check access.
Access options
Buy single article
Instant access to the full article PDF.
US$ 39.95
Price includes VAT for USA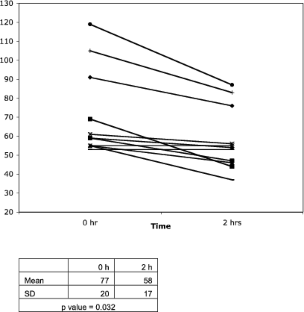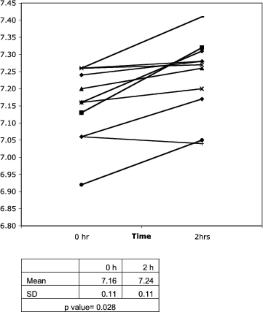 References
1.

Mannino DM, Homa DM, Pertowski CA, Ashizawa A, Nixon LL, Johnson CA, Ball LB, Jack E, Kang DS (1998) Surveillance for asthma – United States, 1960–1995. MMWR CDC Surveill Summ 47:1–27

2.

Akinbami LJ, Schoendorf KC (2002) Trends in childhood asthma: prevalence, health care utilization, and mortality. Pediatrics 110:315–322

3.

Malmstrom K, Kaila M, Korhonen K, Dunder T, Nermes M, Klaukka T, Sarna S, Juntunen-Backman K (2001) Mechanical ventilation in children with severe asthma. Pediatr Pulmonol 31:405–411

4.

Soroksky A, Stav D, Shpirer I (2003) A pilot prospective, randomized, placebo-controlled trial of bilevel positive airway pressure in acute asthmatic attack. Chest 123:1018–1025

5.

Akingbola OA, Simakajornboon N, Hadley Jr EF, Hopkins RL (2002) Noninvasive positive-pressure ventilation in pediatric status asthmaticus. Pediatr Crit Care Med 3:181–184

6.

Warner JO, Naspitz CK (1998) Third International Pediatric Consensus statement on the management of childhood asthma. International Pediatric Asthma Consensus Group. Pediatr Pulmonol 25:1–17

7.

Sabato K Hanson JH (2000) Mechanical ventilation for children with status asthmaticus. Respir Care Clin N Am 6:171–188

8.

Reyes G (1997) Mechanical ventilation management of asthma. Crit Care Med 25:1255–1256

9.

Eger EI, 2nd (1984) The pharmacology of isoflurane. Br J Anaesth 56 Suppl 1:71S–99S

10.

Bierman MI, Brown M, Muren O, Keenan RL, Glauser FL (1986) Prolonged isoflurane anesthesia in status asthmaticus. Crit Care Med 14:832–833

11.

Parnass SM, Feld JM, Chamberlin WH, Segil LJ (1987) Status asthmaticus treated with isoflurane and enflurane. Anesth Analg 66:193–195

12.

Johnston RG, Noseworthy TW, Friesen EG, Yule HA, Shustack A (1990) Isoflurane therapy for status asthmaticus in children and adults. Chest 97:698–701

13.

Revell S, Greenhalgh D, Absalom SR, Soni N (1988) Isoflurane in the treatment of asthma. Anaesthesia 43:477–479

14.

Martin AJ, Campbell DA, Gluyas PA, Coates JR, Ruffin RE, Roder DM, Latimer KM, Luke CG, Frith PA, Yellowlees PM, et al. (1995) Characteristics of near-fatal asthma in childhood. Pediatr Pulmonol 20:1–8

15.

Otte RW, Fireman P (1991) Isoflurane anesthesia for the treatment of refractory status asthmaticus. Ann Allergy 66:305–309

16.

Maltais F, Sovilj M, Goldberg P, Gottfried SB (1994) Respiratory mechanics in status asthmaticus. Effects of inhalational anesthesia. Chest 106:1401–1406

17.

Mercier FJ, Benhamou D, Denjean A (1995) Lack of bronchodilator effect after administration of subanaesthetic concentration of isoflurane in mild asthmatic subjects challenged with methacholine. Br J Anaesth 74:301–305

18.

Rooke GA, Choi JH, Bishop MJ (1997) The effect of isoflurane, halothane, sevoflurane, and thiopental/nitrous oxide on respiratory system resistance after tracheal intubation. Anesthesiology 86:1294–1299

19.

Rice M, Hatherill M, Murdoch IA (1998) Rapid response to isoflurane in refractory status asthmaticus. Arch Dis Child 78:395–396

20.

Best A, Wenstone R, Murphy P (1994) Prolonged use of isoflurane in asthma. Can J Anaesth 41:452–453

21.

Wheeler DS, Clapp CR, Ponaman ML, Bsn HM, Poss WB (2000) Isoflurane therapy for status asthmaticus in children: A case series and protocol. Pediatr Crit Care Med 1:55–59

22.

Tobias JD, Garrett JS (1997) Therapeutic options for severe, refractory status asthmaticus: inhalational anaesthetic agents, extracorporeal membrane oxygenation and helium/oxygen ventilation. Paediatr Anaesth 7:47–57

23.

Miyagi T, Gushima Y, Matsumoto T, Okamoto K, Miike T (1997) Prolonged isoflurane anesthesia in a case of catastrophic asthma. Acta Paediatr Jpn 39:375–378

24.

Kelsall AW, Ross-Russell R, Herrick MJ (1994) Reversible neurologic dysfunction following isoflurane sedation in pediatric intensive care. Crit Care Med 22:1032–1034
Acknowledgements
The authors wish to acknowledge the respiratory care therapists and pediatric ICU nurses who have helped with the planning and implementation of this therapeutic modality at our institution.
About this article
Cite this article
Shankar, V., Churchwell, K.B. & Deshpande, J.K. Isoflurane therapy for severe refractory status asthmaticus in children. Intensive Care Med 32, 927 (2006). https://doi.org/10.1007/s00134-006-0163-0
Received:

Accepted:

Published:
Keywords
Respiratory failure

Status asthmaticus

Pediatrics

Isoflurane