Zusammenfassung
Einleitung
Stumpf- und Phantomschmerzen sind schwere Komplikationen nach Amputationen. Die Ursachen der Schmerzen sind vielfältig. Zu unterscheiden sind Stumpfschmerzen, Phantomsensationen und Phantomschmerzen.
Ursachen und Therapie
Unsere Arbeit benennt häufige Ursachen von Stumpfschmerzen und geht im Speziellen auf die Möglichkeiten der konservativen Therapie ein. Außerdem soll eine Übersicht über die Pathophysiologie und die Therapie des Phantomschmerzes gegeben werden. Hierbei fließen die Erfahrungen aus unserer interdisziplinären Prothesensprechstunde und Erkenntnisse aus der langjährigen Betreuung amputierter Patienten ein.
Abstract
Introduction
Residual limb pain and phantom pain are severe complications following an amputation. Various reasons are responsible for these complaints. It must be distinguished between amputation stump pain, phantom sensations and phantom pain.
Cause and therapy
In this paper we describe the most common reasons for stump pain and propose some non-operative therapeutic approaches. Furthermore path physiology and phantom pain therapy will be discussed. The recommendations offered in this paper are based on practical experience over three decades in a specialized out-patient department for patients with amputation injuries.
This is a preview of subscription content, log in to check access.
Access options
Buy single article
Instant access to the full article PDF.
US$ 39.95
Price includes VAT for USA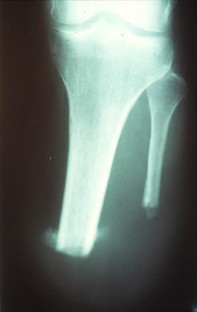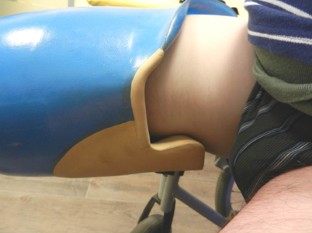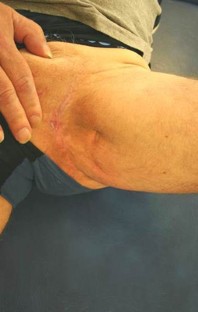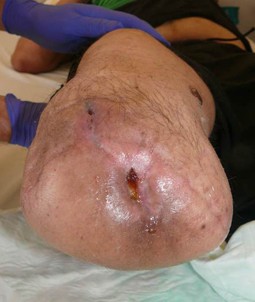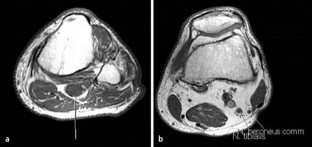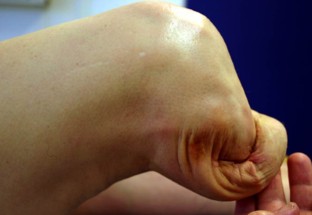 Literatur
1

Alviar MJ, Hale T, Dungca M (2011) Pharmacological interventions for treating phantom limb pain. Cochrane Database Syst Rev 12:CD006380

2

Baumgartner R (2009) Komplikationen bei Amputationen. Med Orthop Technik 129:7–26

3

Baumgartner R, Botta P (Hrsg) (2008) Amputation und Prothesenversorgung, 3. Aufl. Thieme, Stuttgart

4

Blume KR, Dietrich C, Huonker R et al (2014) Cortical reorganization after macroreplantation at the upper extremity: a magnetoencephalographic study. Brain 137:757–769

5

Boström KJ, de Lussanet MHE, Weiss T, Puta C, Wagner H (2014) A computational model unifies apparently contradictory findings concerning phantom pain. Sci Rep 4:5298

6

Brückner L (2009) Komplikationen am Amputationsstumpf – Der Weichteilüberschuss. Med Orthop Technik 129:29

7

Dertwinkel R, Tryba M, Zenz M (1994) Sympathische Reflexdystrophie, Stumpf- und Phantomschmerz: Diagnostische und therapeutische Maßnahmen. Dtsch Arztebl 91:A-1711

8

Deutsche Dermatologische Gesellschaft (DDG) S1-Leitlinie Definition und Therapie der primären Hyperhidrose. Stand 01/2012

9

Deutsche Gesellschaft für Angiologie, Gesellschaft für Gefäßmedizin S2-Leitlinie: Diagnostik und Therapie der Venenthrombose und der Lungenembolie. Stand 06/2010

10

Deutsche Gesellschaft für Orthopädie und Orthopädische Chirurgie (DGOOC) S1-Leitlinie: Rehabilitation nach Majoramputation an der unteren Extremität (proximal des Fußes). Stand 09/2009

11

Deutsche Gesellschaft für Verbrennungsmedizin e. V. (DGV e. V.) S1-Leitlinie für Thermisch/Chemische Verletzungen. Stand 01/2010. (http://www.verbrennungsmedizin.de/leitlinien-rehabilitation-brandverletzter.php)

12

Dietrich C, Walter-Walsh K, Preißler S et al (2012) Sensory feedback prosthesis reduces phantom limb pain: proof of a principle. Neurosci Lett 507:97–100

13

Eming SA (2006) Wundauflagen im Therapiekonzept chronischer Wunden. GMS Krankenhhyg Interdiszip 1:Doc21

14

Flor H, Denke C, Schaefer M, Grusser S (2001) Effect of sensory discrimination training on cortical reorganisation and phantom limb pain. Lancet 357:1763–1764

15

Flor H, Elbert T, Knecht S et al (1995) Phantom-limb pain as a perceptual correlate of cortical reorganization following arm amputation. Nature 375:482–484

16

Flor H, Nikolajsen L, Jensen TS (2006) Phantom limb pain: a case of maladaptive CNS plasticity? Nat Rev Neurosci 7:873–881

17

Foell J, Bekrater-Bodmann R, Diers M, Flor H (2014) Mirror therapy for phantom limb pain: brain changes and the role of body representation. Eur J Pain 18:729–739

18

Greitemann B (2009) Komplikationen in der Rehabilitation amputierter Patienten – Früh- und Spätkomplikationen. Med Orthop Technik 129:60–70

19

Hsu E, Cohen SP (2013) Postamputation pain: epidemiology, mechanisms, and treatment. J Pain Res 6:121–136

20

Jackson MA, Simpson KH (2004) Pain after amputation. Continuing Education in Anaesthesia. Crit Care Pain 4:20–23

21

Kokegei D (2006) Der schmerzhafte nicht operable Amputationsstumpf – orthopädietechnische Vorgehensweise. Orthop Tech 57:900–903

22

Lotze M, Grodd W, Birbaumer N, Erb M, Huse E, Flor H (1999) Does use of a myoelectric prosthesis prevent cortical reorganization and phantom limb pain? Nat Neurosci 2:501–502

23

Lange C, Heuft G (2001) Krankheitsbewältigung und Psychotherapie bei Patienten nach Amputation. Orthopäde 30:155–160

24

Leyendecker C, Beckermann T, Börner M, Ulbricht A (2000) Amputiert an Leib und Seele? Selbstkonzept und Bewältigungsprozesse (Coping) bei Menschen nach einer Amputation. Orthop Tech 5:376–381

25

Makin TR, Scholz J, Filippini N, Henderson Slater D, Tracey I, Johansen-Berg H (2013) Phantom pain is associated with preserved structure and function in the former hand area. Nat Comm 4:1570–1577

26

McCormick Z, Chang-Chien G, Marshall B, Huang M, Harden RN (2014) Phantom limb pain:a systematic neuroanatomical-based review of pharmacologic treatment. Pain Med 15:292–305

27

Mercier C, Sirigu A (2009) Training with virtual visual feedback to alleviate phantom limb pain. Neurorehabil Neural Repair 23:587–594

28

Nikolajsen L, Ilkjaer S, Christensen JH, Kroner K, Jensen TS (1997) Randomized trial of epidural bupivacaine and morphine in prevention of stump and phantom pain in lower-limb amputation. Lancet 350:1353–1537

29

Panning S (1998) Amputation und Psyche: Erfahrungen mit einem psychologischen Gruppenprogramm zur Krankheitsbewältigung. Orthop Tech 5:868–874

30

Seidel E, Lange C, Wetz HH, Heuft G (2006) Angst und Depression nach einer Amputation der unteren Extremität. Orthopäde 35:1152–1158

31

Sherman RA (1997) Phantom Pain. Plenum, New York

32

Sonntag M, Ruzicka T (2004) Hyperhidrose – Ursachen und aktuelle Behandlungsmöglichkeiten. Z Allg Med 80:289–294

33

Voggenreiter G, Dold C (2009) Wundtherapie, 2. Aufl. Thieme, Stuttgart

34

Walsh NE (2005) Pain management fort he lower-limb amputee. American Academy of Orthotists and Prosthesists website. http://www.oandp.org/publications/jop/2005/2005-39.asp. Zugegriffen: 4. Juli 2014

35

Weiss T, Dietrich C, Preißler S et al (2013) Nutzung einer myoelektrischen Unterarmprothese mit Biofeedback. Reduktion von Phantomschmerz und Erhöhung der Funktionalität. Trauma Berufskrankh 15:207–215

36

Weiss T, Miltner WHR (2010) Phantomschmerz. In: Standl T, Schulte am Esch J, Treede RD, Schäfer M, Bardenheuer HJ (Hrsg) Schmerztherapie. Thieme, Stuttgart, S 370–375

37

Weiss T, Miltner WHR, Adler T, Brückner L, Taub E (1999) Decrease in phantom limb pain associated with prosthesis-induced increased use of an amputation stump in humans. Neurosci Lett 272:131–134

38

Wilson JA, Nimmo AF, Fleetwood-Walker SM, Colvin LA (2008) A randomised double blind trial of the effect of pre-emptive epidural ketamine on persistent pain after lower limb amputation. Pain 135:108–118

39

Zorn C, Fraberger G, Pieber K et al (2008) Interdisziplinäres Therapiemanagement bei Phantomschmerz. Phys Med Rehab Kuror 18:145–149
Ethics declarations
Interessenkonflikt
G. Dwornik, T. Weiss, G.O. Hofmann und L. Brückner weisen auf folgende Beziehung hin: Die Angaben zum Phantomschmerz beruhen unter anderem auf Erkenntnissen aus durchgeführten Studien, die teilweise durch die Deutsche Gesetzliche Unfallversicherung (DGUV) finanziell unterstützt wurden.
Alle beschriebenen Untersuchungen am Menschen wurden mit Zustimmung der zuständigen Ethik-Kommission, im Einklang mit nationalem Recht sowie gemäß der Deklaration von Helsinki von 1975 (in der aktuellen, überarbeiteten Fassung) durchgeführt. Von allen beteiligten Patienten liegt eine Einverständniserklärung vor.
About this article
Cite this article
Dwornik, G., Weiß, T., Hofmann, G. et al. Stumpf- und Phantomschmerzen. Orthopäde 44, 435–444 (2015). https://doi.org/10.1007/s00132-015-3122-z
Schlüsselwörter
Amputation

Amputationsstumpf

Schmerzen

Phantomschmerzen

Phantomsensation
Keywords
Amputation

Amputation stump

Pain

Phantom limb pain

Phantom sensation