Zusammenfassung
Auch in der Ära von Kypho- und Vertebroplastie bleibt die orthetische Versorgung eine Behandlungsoption bei Hyperkyphose durch osteoporotisch bedingte drohende oder bereits eingetretene keilförmige Deformierung mit Schmerzen und dem Risiko für Frakturen benachbarter Wirbelkörper. Auch akute osteoporotische Frakturen, die zu erheblichen Schmerzen führen, können in Kombination mit analgetischer und osteologischer Medikation auf diese Weise behandelt werden. Die sorgfältige Auswahl für den jeweiligen Frakturtyp ist essentiell: Hochgezogene Varianten, wie das Stagnara-Korsett, sollten nur bei sehr instabilen oder multiplen osteoporotisch bedingten Frakturen eingesetzt werden, die den Spinalkanal betreffen und die nicht chirurgisch versorgt werden können. Sie sollten nur für den kürzest möglichen Zeitraum (8–12 Wochen) eingesetzt werden, um Immobilisierung und Muskelatrophie zu vermindern. Um bei typischen stabilen osteoporotischen Keilfrakturen einer Muskelatrophie und Demineralisierung entgegenzuwirken, sollten leichte Orthesen (z. B. nach Jewett oder Bähler-Vogt) eingesetzt werden, in weniger gravierenden Situationen dynamische Orthesen (z. B. TorsoStretch oder "Spinomed active"). Doch eine orthetische Behandlung stellt selbst im besten Fall nur eine Komponente einer ganzen Reihe von Maßnahmen gegen Demineralisierung und ihre Folgen dar. Physiotherapie, Analgetika und osteologische Medikamente sind bei der Behandlung osteoporotisch bedingter Frakturen unerlässlich.
Abstract
Even in times of kyphoplasty and vertebroplasty, braces remain an efficient option in the treatment of osteoporotic hyperkyphosis due to imminent or manifest vertebral wedging with the obligatory pain and fracture risk of adjacent vertebraes. In the same fashion, acute osteoporotic fractures with considerable backpain can be treated with an adaecuate orthosis besides analgetics and osteological drugs. Essential is the careful selection of the right brace for a given type of osteoporotic fracture: Overall brace-frames (Stagnara type) should be used only in highly unstable or multiple osteoporotic fractures with impact onto the spinal canal where surgery is not possible. These brace frames should be administered only for the shortest possible period (8–12 weeks) to reduce muscle atrophy and immobilization. However, in the typical stable osteoporotic wedge fracture, light weight constructions like the Jewett or Bähler-Vogt brace or – in less severe cases – dynamic braces (e.g. TorsoStretch brace or SpinoMedActive brace) should be used to minimize muscle atrophy and demineralisation. Brace treatment at its best though, can be only one step in the cascade of measures to fight demineralisation and the clinical consequences: General physiotherapy, analgetics and specific osteological drugs and minerals add essentially to the treatment.
This is a preview of subscription content, log in to check access.
Access options
Buy single article
Instant access to the full article PDF.
US$ 39.95
Price includes VAT for USA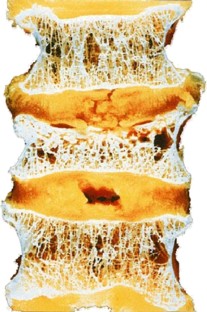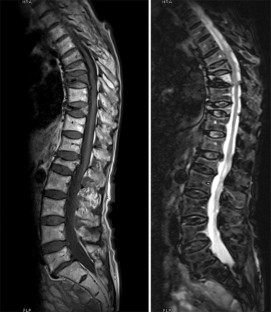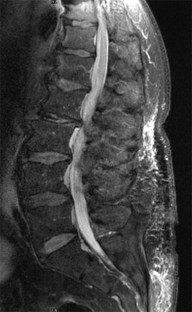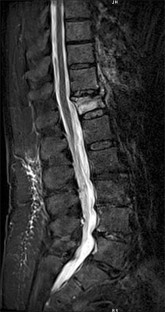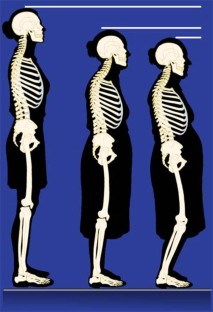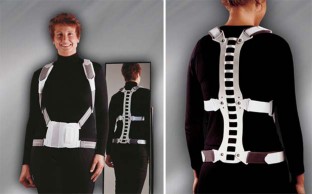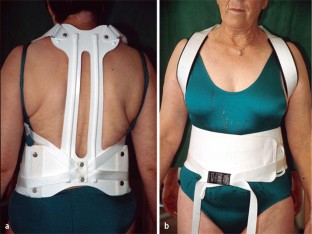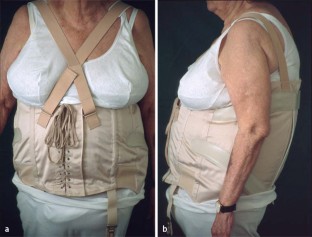 Literatur
1.

Lunt R, O'Neill TW, Felsenberg D et al (2003) Risk of additional vertebral fractures in osteoporosis EPOS Study Group. Bone 33:11–15

2.

Bartl R (2002) Osteoporose: Was ist gesichert in der Therapie? Internist 43:1529–1543

3.

Bartl R, Bartl C, Mutschler W (2003) Diagnostik und Therapie der Osteoporose. Unfallchirurg 106:526–541

4.

Minne H, Pfeifer M (2003) Evidenzbasierte Therapie der Osteoporose. Dtsch Med Wochenschr 128:931–934

5.

Nevitt MC, Ross PD, Palermo L et al (1999) Tipical localisation of osteoporotic vertebral fractures. Bone 25:613–619

6.

Statistisches Bundesamt (2004) Jahresbericht Statistisches Bundesamt. Statistisches Bundesamt, Wiesbaden

7.

Van Staa T, Leufkens H, Cooper C (2002) Does a fracture at one site predict later fractures at other sites? A British cohort study. Osteoporosis Int 13:624–629

8.

Baehler AR (1996) Orthopädische Indikationen. Huber, Berlin

9.

Hohmann D (1990) Orthopädische Technik, 8. Aufl. Enke, Stuttgart
Interessenkonflikt
Der korrespondierende Autor gibt an, dass kein Interessenkonflikt besteht.
About this article
Cite this article
Matussek, J., Boluki, D., Füssel, S. et al. Orthesenversorgung bei Osteoporose und osteoporotischen Wirbelkörperfrakturen. Orthopäde 39, 387–396 (2010). https://doi.org/10.1007/s00132-010-1596-2
Schlüsselwörter
Osteoporose

Korsettbehandlung

Osteoporotische Frakturen

Schmerzbehandlung
Keywords
Osteoporosis

Spinal brace

Osteoporotic fractures

Pain treatment