Zusammenfassung
Die Rekonstruktion des diabetischen Fußes ist weiterhin eine Herausforderung für den Fußchirurgen. Die Ziele der operativen Therapie bestehen in Beherrschung der Infektion, Rekonstruktion der Deformität und Wiederherstellung eines belastbaren Fußes. Die operative Therapie kommt für Patienten mit rezidivierenden Ulzerationen sowie konservativ nicht mehr behandelbare Fußdeformitäten sowie -instabilitäten in Frage. Die Operation sollte Fehlstellungen korrigieren und punktuelle Belastungszonen im Sohlenbereich, die zu Ulzerationen führen können, beseitigen. Diese Ulzera können zu Infektionen führen, die häufig in (Teil)amputationen enden.
Abstract
The reconstruction of a diabetic foot is still a challenge for the orthopedic surgeon. Untreated fractures, dislocations and foot and ankle deformities with consequent ulcerations may increase the risk of limb amputation. For patients who refuse a major amputation a surgical reconstruction can be started using bone grafts, angle stable locking plates and ankle arthrodesis nails. The goal of reconstruction in all patients is to avoid amputation.
This is a preview of subscription content, log in to check access.
Access options
Buy single article
Instant access to the full article PDF.
US$ 39.95
Price includes VAT for USA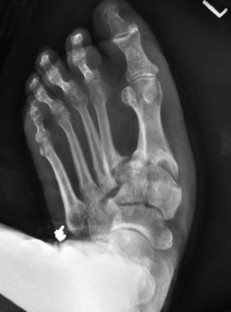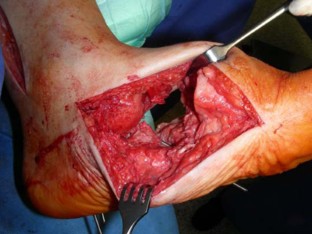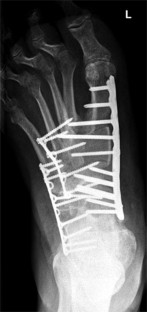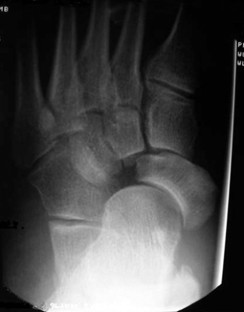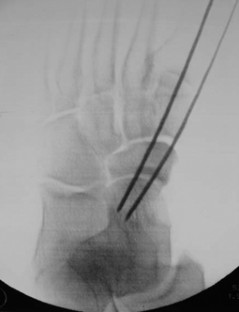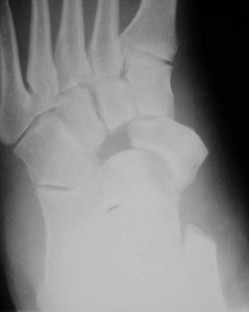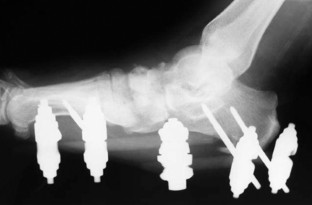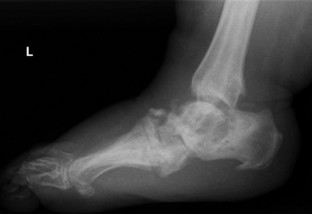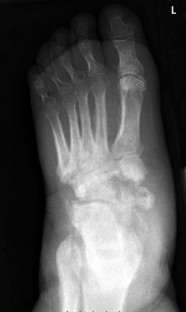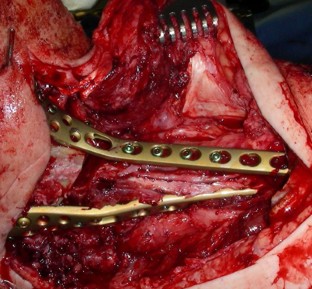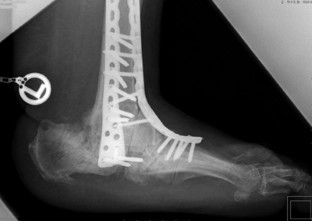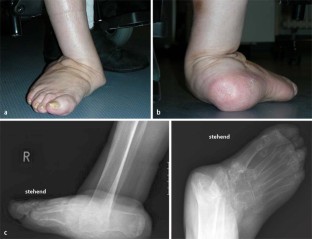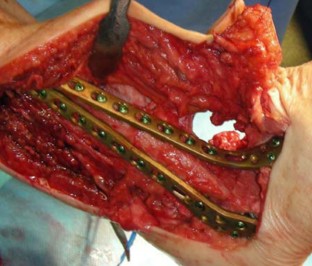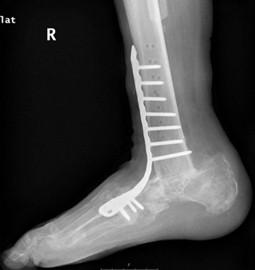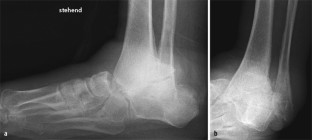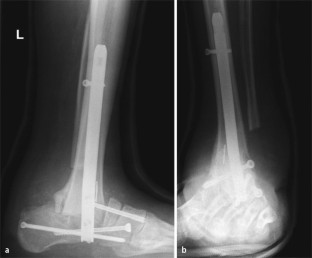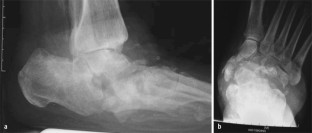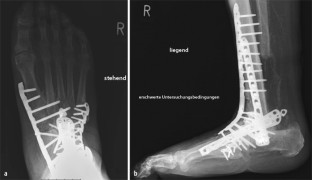 Literatur
1.

Ahmad J, Pour AE, Raikin SM (2007) The modified use of a proximal humeral locking plate for tibiotalocalcaneal arthrodesis. Foot Ankle Int 28:977–983

2.

Baravarian B, Van Gils CC (2004) Arthrodesis of the Charcot foot and ankle. Clin Podiatr Med Surg 21:271–289

3.

Early JS, Hansen ST (1996) Surgical reconstruction of the diabetic foot: a salvage approach for midfoot collapse. Foot Ankle Int 17:325–330

4.

Garapati R, Weinfeld SB (2004) Complex reconstruction of the diabetic foot and ankle. Am J Surg 187:81–86

5.

Koller A, Fiedler R, Wetz HH (2001) External fixator for reconstruction of foot statics in neurogenic osteoarthropathies. Orthopade 30:218–225

6.

Koller A, Hafkemeyer U, Fiedler R, Wetz HH (2004) Reconstructive foot surgery in cases of diabetic-neuropathic osteoarthropathy. Orthopade 33:983–991

7.

Mann MR, Parks BG, Pak SS, Miller SD (2001) Tibiotalocalcaneal arthrodesis: a biomechanical analysis of the rotational stability of the Biomet Ankle Arthrodesis Nail. Foot Ankle Int 22:731–733

8.

Marks RM, Parks BG, Schon LC (1998) Midfoot fusion technique for neuroarthropathic feet: biomechanical analysis and rationale. Foot Ankle Int 19:507–510

9.

Mittlmeier T, Klaue K, Haar P, Beck M (2008) Charcot foot. Current situation and outlook. Unfallchirurg 111:218–231

10.

Myerson M (2000) Diabetic neuroarthropathy. Saunders, Philadelphia, pp 439–465

11.

Papa J, Myerson M, Girard P (1993) Salvage, with arthrodesis, in intractable diabetic neuropathic arthropathy of the foot and ankle. J Bone Joint Surg Am 75:1056–1066

12.

Pinzur MS, Kelikian A (1997) Charcot ankle fusion with a retrograde locked intramedullary nail. Foot Ankle Int 18:699–704

13.

Saltzman CL, Hagy ML, Zimmerman B et al (2005) How effective is intensive nonoperative initial treatment of patients with diabetes and Charcot arthropathy of the feet? Clin Orthop Relat Res 185–190

14.

Sanders LJFR (1991) Diabetic neuropathic osteoarthropathy: the Charcot foot. The high risk foot in diabetes mellitus. Churchill Livingstone, New York, pp 297–338

15.

Stone NC, Daniels TR (2000) Midfoot and hindfoot arthrodeses in diabetic Charcot arthropathy. Can J Surg 43:449–455

16.

Tisdel CL, Marcus RE, Heiple KG (1995) Triple arthrodesis for diabetic peritalar neuroarthropathy. Foot Ankle Int 16:332–338
Interessenkonflikt
Der korrespondierende Autor gibt an, dass kein Interessenkonflikt besteht.
About this article
Cite this article
Müller, S., Wenz, W. Erhaltende Fußchirurgie beim Diabetiker. Orthopäde 38, 1171 (2009). https://doi.org/10.1007/s00132-009-1503-x
Schlüsselwörter
Charcot-Fuß

Diabetes mellitus

Fußdeformität

Rekonstruktion
Keywords
Charcot foot

Diabetes mellitus

Foot deformity

Reconstruction