Zusammenfassung
Auf dem Feld der genetischen Präimplantationstests für Aneuploidie (PGT‑A, "preimplantation genetic testing for aneuploidy"; ehemals: "preimplantation genetic screening", PGS) hat sich in den letzten Jahren sehr viel getan, so vor allem mit den neuen genaueren Methoden der Analyse der biopsierten Zellen, wie der komparativen genomischen Hybridisierung (CGH) und den SNP("single-nucleotide polymorphism")-Arrays. Zwar sind diese Verfahren in einzelnen Studien eingesetzt worden und konnten teilweise auch eine Verbesserung der Schwangerschafts- und Geburtenrate zeigen, jedoch werden endgültige Ergebnisse aus prospektiven randomisierten Studien noch erwartet. Solange dies noch nicht geschehen ist, bleiben die vielversprechenden Ergebnisse aus Einzelstudien nur experimentell. Wir sind es unseren Patientinnen schuldig, neue vielversprechende Methoden außerhalb von Studien erst dann einzusetzen, wenn der positive Effekt auch belegt ist. Dasselbe gilt für die in Deutschland praktizierte Polkörperdiagnostik (PKD) zum Aneuploidiescreening. Es kann deshalb festgehalten werden, dass der PGT‑A sowohl am Embryo durch Untersuchung von Blastomeren als auch an Polkörperchen zur indirekten Untersuchung von Eizellen derzeitig die Schwangerschafts- und Geburtenrate nicht günstig beeinflusst. Auch die großen Fachgesellschaften American Society for Reproductive Medicine (ASRM) und European Society of Human Reproduction and Embryology (ESHRE) raten von einer routinemäßigen Anwendung dieser Verfahren ab.
Abstract
Much has been achieved in the field of preimplantation genetic testing for aneuploidy (PGT‑A; previously preimplantation genetic screening, PGS) in recent years, particularly with the novel and more precise methods for analyzing biopsied cells such as comparative genomic hybridization (CGH) and single-nucleotide polymorphism (SNP) arrays. Although these methods have been used in individual studies and shown an improvement in pregnancy and birth rates in some cases, the final results from prospective randomized studies are still awaited. Until these are available, the promising results from individual studies remain experimental. We also owe it to our patients to apply promising novel methods outside of studies, if a positive effect has been demonstrated. The same applies to the polar body diagnosis (PBD) practiced in Germany for aneuploidy screening. Thus, one can conclude that neither PGT‑A by means of analyzing blastomeres nor polar body screening to indirectly investigate oocytes currently have a positive effect on pregnancy and birth rates. The large specialist societies, the American Society for Reproductive Medicine (ASRM) and the European Society of Human Reproduction and Embryology (ESHRE), also advise against routine use of these methods.
This is a preview of subscription content, log in to check access.
Access options
Buy single article
Instant access to the full article PDF.
US$ 39.95
Price includes VAT for USA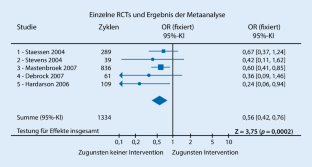 Literatur
Verwendete Literatur
1.

Diedrich K, Felberbaum R et al (2008) Reproduktionsmedizin im internationalen Vergleich. Wissenschaftlicher Sachstand, medizinische Versorgung und gesetzlicher Regelungsbedarf (Bio- und Gentechnologie). Friedrich-Ebert-Stiftung, Berlin

2.

Griesinger G, Felberbaum R, Hepp H, Diedrich K (2008) Der aktuelle wissenschaftliche Stand in der Fortpflanzungsmedizin. Reproduktionsmedizin im internationalen Vergleich. Friedrich Ebert-Stiftung, Berlin, pp 22–38

3.

Diedrich K, Hepp H, von Otte S (2007) Reproduktionsmedizin in Klinik und Forschung: Der Status des Embryos. Deutsche Akademie der Wissenschaften Leopoldina. Symposium, Lübeck

4.

Diedrich K, Ludwig M, Griesinger G (2013) Reproduktionsmedizin. Springer, Berlin Heidelberg

5.

Gassner U, Kersten J, Krüger M et al (2013) Fortpflanzungsmedizingesetz: Augsburg-Münchener Entwurf. Mohr Siebeck, Tübingen

6.

Westermann S, Zenner M (2013) Stellungnahme Reproduktionsmedizingesetz der Deutschen Akademie der Wissenschaften Leopodina

7.

Gesetz und Rechtsverordnung zur Präimplantationsdiagnostik (2013) Papier des Bundestages

8.

Busche A, Hellenbroich Y et al (2015) Ein Jahr Präimplantationsdiagnostik in Deutschland. Frauenarzt 9:753–756

9.

Papanikolaou G, Kolibianakes E et al (2008) Live birth rates after transfer of equal number of blastocysts or cleavage-stage embryos in IVF. Hum Reprod 23:91–99

10.

Mastenbroek S, Scriven P et al (2008) What next for preimplantation genetic screening? More randomized controlled trials needed? Hum Reprod 23:2626–2628

11.

Blocked C, Schutyser A, De Vos W et al (2008) Prospectively randomized controlled trial of PGS in IVF/ICSI patients with poor implantation. Reprod Biomed Online 17:848–854

12.

Staessen C, Verpoest W, Donoso P et al (2008) Preimplantation genetic screening does not improve delivery rate in women under the age of 36 following single-embryo transfer. Hum Reprod 23:2018–2825

13.

Schoolcraft WB, Katz-Jaffe MG, Stevens J et al (2009) Preimplantation aneuploidy testing for infertile patients of advanced maternal age: a randomized prospective trial. Fertil Steril 92:157–162

14.

Debrock S, Melotte C, Spiessens C et al (2010) Preimplantation genetic screening for aneuploidy of embryos after in vitro fertilization in woman aged at least 35 years: a prospective randomized trial. Fertil Steril 99:364–373

15.

Yang ZI, Liu J, Collins GS et al (2012) Selection of single blastocysts for fresh transfer via standard morphology assessment a line and with array CHG for good prognosis IVF patients: results from a randomized pilot study. Mol Cytogenet 5:24

16.

Forman EJ, Hong KH, Ferry KM et al (2013) In vitro fertilization with single euploid blastocyst transfer: a randomized controlled trial. Fertil Steril 100:100–107

17.

Scott RT Jr, Upham KM, Forman EJ et al (2013) Cleavage-stage biopsy significantly impairs human embryonic implantation potential while blastocyst biopsy does not: a randomized and paired clinical trial. Fertil Steril 100:697–703

18.

Verpoest W (2018) Preimplantation genetic testing for aneuploidy by microarray analysis of polar bodies in advanced maternal age: a randomized clinical trial. Hum Reprod 33(9):1767–1776. https://doi.org/10.1093/humrep/dey262
Weiterführende Literatur
19.

Griffin D, Sheldon S (2017) PGS in the Clinic—'Jacob' vs 'Giuseppe'. Focus Reprod 2017:22–26
Ethics declarations
Interessenkonflikt
K. Diedrich, S. Grewe und P. Devroey geben an, dass kein Interessenkonflikt besteht.
Für diesen Beitrag wurden von den Autoren keine Studien an Menschen oder Tieren durchgeführt. Für die aufgeführten Studien gelten die jeweils dort angegebenen ethischen Richtlinien.
The supplement containing this article is not sponsored by industry.
Additional information
Redaktion
K. Diedrich, Groß Sarau
B. Sonntag, Hamburg
About this article
Cite this article
Diedrich, K., Grewe, S. & Devroey, P. Wiegen die Vorteile des genetischen Präimplantationstests für Aneuploidie die Risiken auf?. Gynäkologe (2020). https://doi.org/10.1007/s00129-019-4487-6
Schlüsselwörter
Schwangerschaft

Geburtenrate

Angeborene genetische Erkrankungen

In-vitro-Fertilisation

Ethik
Keywords
Pregnancy

Birth rate

Genetic diseases, inborn

Fertilization in vitro

Ethics