Zusammenfassung
Die Harninkontinenz der Frau ist ein bedeutendes, jedoch immer noch durch starke Tabuisierung gekennzeichnetes Thema in unserer Gesellschaft. Für die betroffenen Frauen geht dies oft mit einem hohen Leidensdruck und Einschränkungen der Lebensqualität einher. Personen, die an Inkontinenz leiden, schweigen über ihre Erkrankung, weil Inkontinenz immer noch als unabwendbare Folge des natürlichen Alterungsprozesses und als nicht heilbare Krankheit angesehen wird. Etwa 28 % der Frauen über 20 Jahre leiden an Harninkontinenz. Doch in etwa 90 % der Fälle kann durch sorgfältige Diagnostik und Einleitung einer suffizienten Therapie den betroffenen Frauen zufriedenstellend geholfen werden.
Abstract
Female urinary incontinence is a significant health topic, which in today's society is still considered a taboo subject. It has a detrimental impact on women's daily routine and can immensely reduce the quality of life. Most patients suffering from incontinence do not reach out for medical advice as incontinence is still seen as an incurable disease related to aging. Approximately 28% of women above the age of 20 years old suffer from urinary incontinence; however, accurate diagnostics and initiation of sufficient treatment have shown satisfactory results for women in approximately 90% of the cases.
This is a preview of subscription content, log in to check access.
Access options
Buy single article
Instant access to the full article PDF.
US$ 39.95
Price includes VAT for USA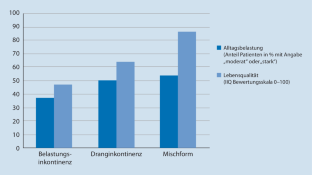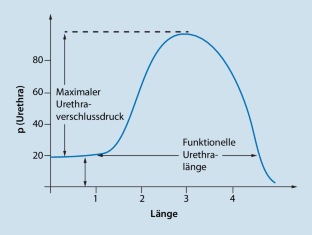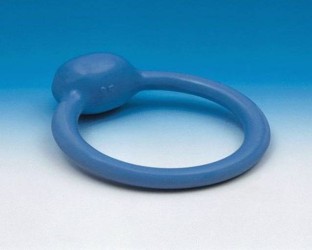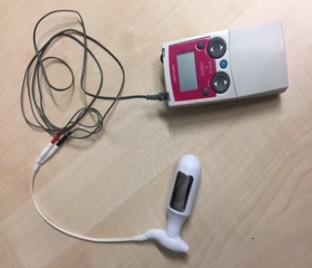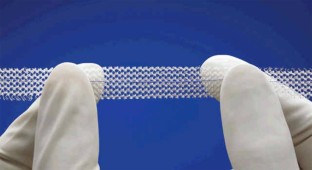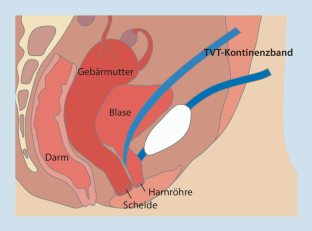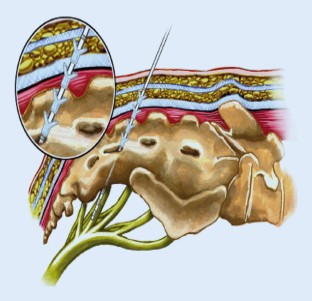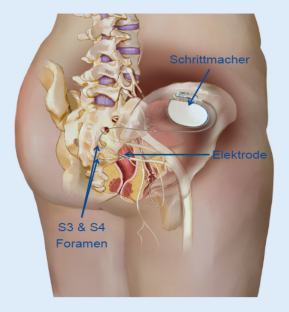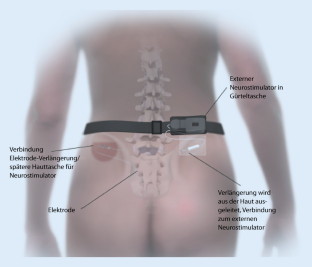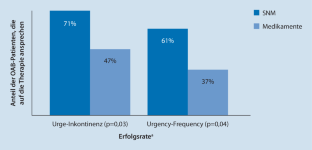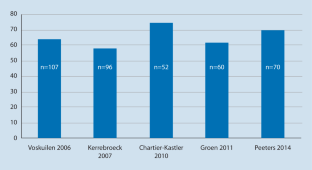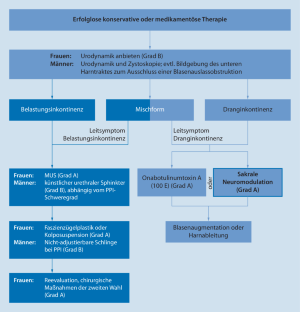 Literatur
Verwendete Literatur
1.

Minassian VA, Devore E, Hagan K, Grodstein F (2013) Severity of urinary incontinence and effekt on quality of life in women by incontinence type. Obstet Gynecol 121(5):1083–1090. https://doi.org/10.1097/AOG.ob013e31828ca761

2.

Abrams P, Feneley R, Torres M (1987) Urodynamik für Klinik und Praxis. Spinger, Berlin Heidelberg NewYork

3.

Geirsson G, Lindstrom S, Fall M (1999) The bladder cooling refkex and the use of cooling as stimulus tot he lower urinary tract. J Urol 162(6):1890–1896

4.

http://www.klinikum.uni-muenchen.de/Urologische-Klinik-und-Poliklinik/de/patienteninformation/inkontinenz_frau/Diagnostik/index.html

5.

Cody JD et al (2012) Oestrogen therapy for urinary incontinence in postmenopausal women. Cochrane Database Syst Rev 10:CD1405

6.

- (2015) "Mirabegron – Was kann der Beta3-Agonist?". Frauenarzt 08:692–697

7.

http://www.klinikum.uni-muenchen.de/Urologische-Klinik-und-Poliklinik/de/patienteninformation/inkontinenz_frau/Therapie_Belastungsinkontinenz/operativ/index.html (Zugriff am 9. Aug. 2018)

8.

http://www.blasenzentrum.ch/index.php?id=247 (Zugriff 9. Aug. 2018)

9.

Informationsbroschüre zu "Beckenbodenschrittmacher" Medtronic GmbH

10.

Markland AD, Richter HE, Kenton KS, Wal C, Nager CW, Kraus SR, Xu Y, Tennstedt SL (2009) Urinary Incontinence Treatment Network. Associated factors and the impact of fecal incontinence in women with urge urinary incontinence. Am J Obstet Gynecol 200(4):424.e1–424.e8. https://doi.org/10.1016/j.ajog.2008.11.023.Epub (from the Urinary incontinence Treatment Network's Behavior Enhances Drug Reduction of Incontinence study)

11.

Coyne KS, Cash B, Kopp Z, Gelhorn H, Milsom I, Berriman S, Vats V, Khullar V (2011) The prevalence of chronic constipation and faecal incontinence among men and women with symptoms of overactive bladder. BJU Int 107(2):254–261. https://doi.org/10.1111/j.1464-410X.2010.09446.x

12.

Leng WW, Chancellor MB (2005) How sacral nerve stimulation neuromodulation works. Ulol Clin N Am 33:11–18

13.

Blok BF, Groen J, Bosch JL, Veltman DJ, Lammertsma AA (2006) Different brain effects during chrinic and acute sacral neuromodulation in urge incontinent patients with implanted neurostimulators. BJU Int 98(6):1238–1243

14.

Siegel S, Noblett K, Mangel J, Griebling TL, Sutherland SE, Bird ET, Comiter C, Culkin D, Bennett J, Zylstra Sm Berg KC, Kan F, Irwin CP (2014) Results of a prospective, randomized, multicenter study evaluating sacral neuromodulation with InterStim therapy compared to standard therapy at 6‑months in subjects with mild symptoms of overactive bladder. Neurourol Urodyn. https://doi.org/10.1002/nau.22544

15.

Van Voskuilen AC, Oerlemans DJ, Weil EH, de Bie RA, van Kerrebroek PE (2006) Long term results of neuromodulation by sacral nerve stimulation for lower urinary tract symptoms: a retrospective single senter study. Eur Urol 49(2):366–372

16.

Van Kerrebroek PE, van Voskuilen AC, Heesakkers JP, Lycklama á Nijholt AA, Siegel S, Jonas U, Fowler CJ, Fall M, Gajewski JB, Hassouna MM, Cappellano F, Elhilali MM, Milam DF, Das AK, Dijkema HE, van den Hombergh U (2007) Results of sakral neuromodulation therapy für urinary voiding dysfunction: outcomes od a prospective, worldwirde clinical study. J Urol 178(5):2009–2034

17.

Chartier-Kastler E, Ballanger P, Belas M, Biserte J, Corbel L, Gamé X, Karsenty G, LeNormand L, Mauroy B, Pasquale J, Ruffion A, Rousseau T, Saussine C, Suberville M, Tollon C, et le club de neuromodulation delÀssociation francaise d'urologie (2010) Neuromodulation sacrée avec le systéme InterStim Tm Résultants du registre national fancais. Prog Urol. https://doi.org/10.1016/j.purol.2010.05.008

18.

Groen J, Blok BF, Bosch JL (2011) Sacral neuromodulation as treatment for refractory idiopathic urge urinary imncontinence: 5‑year results of a longitudinal study in 60 women. J Urol 186(3):954–959. https://doi.org/10.1016/j.juro.2011.04.059.Epub2011

19.

Peeters K, Sahai A, De Roídder D, Van Der Aa F (2014) Long-term follow-up of sacral neuromodulation for lower urinary tract dysfunction. BJU Int 113(5):789–794

20.

Lucas MG, Bedretdinova D, Bosch JLHR et al (2014) EAU guidelines on urinary incontinence. EAU Annual Congress Stockholm.. ISBN 978-9079754656 (EAU Guidelines Edition)
Weiterführende Literatur
21.

Minassian VA, Stewart WF, Wood GC (2008) Urinary incontinence in women: variation in prevalence estimates ans risk factors. Obstet Gynecol 111(2 Pt 1):324–331. https://doi.org/10.1097/01.AGO.000267220.48987.17
Ethics declarations
Interessenkonflikt
A.-K. von Hobe, B. Kohlschein und T. Dimpfl geben an, dass kein Interessenkonflikt besteht.
Dieser Beitrag beinhaltet keine von den Autoren durchgeführten Studien an Menschen oder Tieren.
Additional information
Redaktion
T. Dimpfl, Kassel
W. Janni, Ulm
R. Kreienberg, Landshut
N. Maass, Kiel
O. Ortmann, Regensburg
B. Sonntag, Hamburg
K. Vetter, Berlin
R. Zimmermann, Zürich
CME-Fragebogen
CME-Fragebogen
Sie betreuen eine 64-Jährige Frau, die sich mit einer seit 6 Monaten bestehenden, leichtgradigen Belastungsinkontinenz bei Ihnen in der Sprechstunde vorstellt. Die Patientin hat keine relevanten Begleiterkrankungen oder Voroperationen in der Eigenanamnese. Was muss die Diagnostik der Inkontinenz nicht beinhalten?
Standardisierte urogynäkologische Anamnese
Klinische Untersuchung
Urodynamische Messung
Miktionsprotokoll
Allgemeine Anamnese
Was sollte der konservative Therapieansatz einer Dranginkontinenz nicht beinhalten?
Lokale Östrogene
Änderung des Lebensstils (Trinkmenge gleichmäßig über Tag verteilen, Reizstoffe und Obstipation meiden)
"Bladder drill"
Duloxetin (80 mg/Tag)
Solifenacin (5 mg/Tag)
Eine 66-jährige Patientin berichtet über Urinverlust beim Treppensteigen. Um welche Art von Harninkontinenz handelt es sich in diesem Fall?
Belastungsinkontinent I°
Belastungsinkontinenz II°
Belastungsinkontinenz III°
Dranginkontinenz
Gemische Belastungs- und Dranginkontinenz
Welches Symptom ist nicht typisch für eine "overactive bladder"?
Pollakisurie
Imperativer Harndrang
Urinverlust beim Niesen
Nykturie
Suprasymphysärer Schmerz
Welche Komponenten beinhaltet eine urodynamische Messung nicht?
Zystometrie
Urethradruckprofil
Uroflowmetrie
Zystogramm
Stress- und Padtest
Welche Maßnahme ist Bestandteil der konservativen Therapie der Harninkontinenz?
Botulinumtoxininjektion
Elektrostimulation
TVT
Sakrale Neurostimulation
Injektion eines "bulking agent"
Sie betreuen eine junge, leicht übergewichtige Mutter, die seit der Geburt ihres Kindes über isolierten Urinverlust beim Trampolinspringen mit ihrem Kind berichtet. Welche der genannten Therapieoptionen erscheint nicht sinnvoll?
Konservatives Beckenbodentraining
Urethrapessar
Elektrostimulation
Tolterodin (2 mg/Tag)
Gewichtsreduktion
In Ihrer Sprechstunde stellt sich eine 82-jährige Patientin mit einer ausgeprägten Dranginkontinenz vor. Bei der Patientin ist ein Glaukom bekannt. Welche medikamentöse Therapie empfehlen Sie ihr?
Mirabegron
Solifenacin
Duloxetin
Trospiumchlorid
Darifenacin
Welche chirurgische Behandlung der Belastungsinkontinenz gibt es?
Sakrale Neurostimulation
Implantation eines vaginalen Netzes (Mesh)
Botulinumtoxininjektion
TVT
Laparoskopische Sakrokolpopexie
Bei welcher Symptomatik stellt die sakrale Neurostimulation keine erfolgversprechende Therapieoption dar?
Obstipation
Urinverlust beim Treppensteigen
Pollakisurie
Imperativer Harndrang
Stuhlinkontinenz
About this article
Cite this article
von Hobe, A., Kohlschein, B. & Dimpfl, T. Diagnostik und Therapie der weiblichen Harninkontinenz. Gynäkologe 51, 959–971 (2018). https://doi.org/10.1007/s00129-018-4323-4
Schlüsselwörter
Belastungsinkontinenz

Überaktive Blase

Operative Therapieansätze

Urodynamische Messung

Konservative Therapie
Keywords
Urinary incontinence, stress

Urinary bladder, overactive

Surgical treatment approaches

Urodynamic measurement

Conservative treatment