This is a preview of subscription content, log in to check access.
Access options
Buy single article
Instant access to the full article PDF.
US$ 39.95
Price includes VAT for USA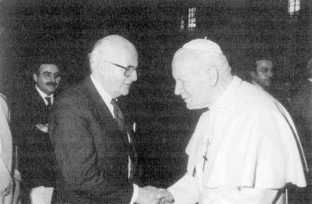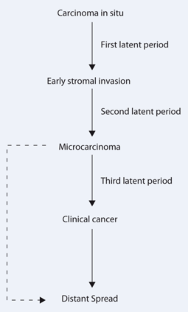 Literatur
1.

Burghardt E, Holzer E (1970) Die Lokalisation des pathologischen Zervixepithels. I Carcinoma in situ, Dysplasien und abnormes Plattenepithel. Arch Gynäk 207: 305–330

2.

Burghardt E (1973) Early histological diagnosis of cervical cancer. Thieme, Stuttgart New York

3.

Burghardt E (1991) Colposcopy, 2. Aufl. Thieme, Stuttgart New York

4.

Burghardt E (1993) Surgical gynecologic oncology. (Herausgegeben gemeinsam mit Webb MJ, Monaghan JM, Kindermann G, Tamussino K) Thieme, Stuttgart New York

5.

Burghardt E (1998) Durch geschichtliche Krisen Ein Leben zwischen dem 19. und 20. Jahrhundert. Böhlau, Wien

6.

Ludwig H (2007) Navratil Käser Ober – Vertreter der gynäkologischen Operationskunst in der deutschsprachigen Gynäkologie Gynäkologe 40: 925–928

7.

Pickel H, Winter R (2008) History of gynecologic pathology, Erich Burghardt. Int Gynecol Pathol 27: 258–264

8.

Winter R, Pickel H (2006) Nachruf auf Erich Burghardt. Frauenarzt 47: 265–366

9.

Winter R (2007) In memoriam Erich Burghardt. Gynecol Oncol 104: 1–2

10.

Zander J (1986) Milestones in Gynecology and Obstetrics. In: Ludwig H, Thomsen K (eds) Gynecology and Obstetrics Proceedings of the XIth World Congress of Gynecology and Obstetrics Berlin 1985. Springer, Berlin Heidelberg New York, pp 1–24
Interessenskonflikt
Der korrespondierende Autor gibt an, dass kein Interessenkonflikt besteht.
About this article
Cite this article
Ludwig, H. Erich Burghardt (1921–2006), Graz. Gynäkologe 41, 557–558 (2008). https://doi.org/10.1007/s00129-008-2220-y