Abstract
Purpose
There is evidence that social isolation or loneliness may be associated with mental health. However, it is unclear to what extent these two factors independently affect mental health and if these effects are gender dependent. This study examined the simultaneous associations of social isolation and loneliness with depressive symptoms in a longitudinal study of male and female college students.
Methods
Data were analyzed from 741 college students (28.3% males, 71.7% females; mean age = 18.47, SD = 0.87) at Tianjin Medical University. Multiple linear regression models were conducted to test the independent, relative, and synergistic effects of baseline isolation and loneliness on depressive symptoms at follow-up for female and male college students separately. All analyses were adjusted for baseline depressive symptoms and personality traits.
Results
Gender differences were found for the prospective associations of social isolation and loneliness with depressive symptoms. For females, either baseline isolation (β = 0.22, p < 0.001) or loneliness (β = 0.23, p < 0.001) can significantly predict the increased depressive symptoms. For males, baseline isolation (β = 0.25, p < 0.01) rather than loneliness (β = 0.14, p > 0.05) can significantly predict depressive symptoms.
Conclusions
This longitudinal study found a gender-dependent impact of isolation and loneliness on depressive symptoms. These results indicated that female and male college students may require different interventions to help them adjust to college life.
This is a preview of subscription content, log in to check access.
Access options
Buy single article
Instant access to the full article PDF.
US$ 39.95
Price includes VAT for USA
Subscribe to journal
Immediate online access to all issues from 2019. Subscription will auto renew annually.
US$ 199
This is the net price. Taxes to be calculated in checkout.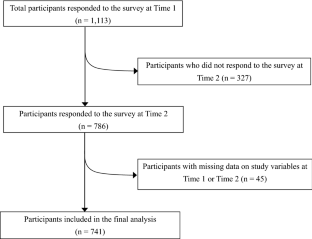 References
1.

Cacioppo JT, Cacioppo S (2014) Social relationships and health: the toxic effects of perceived social isolation. Soc Personal Psychol Compass 8(2):58–72

2.

Peplau LA, Perlman D (1982) Perspectives on loneliness. Loneliness: a sourcebook of current theory, research and therapy. Wiley, New York, pp 1–20

3.

Cornwell EY, Waite LJ (2009) Social disconnectedness, perceived isolation, and health among older adults. J Health Soc Behav 50(1):31–48

4.

Chen R, Wei L, Hu Z, Qin X, Copeland JR, Hemingway H (2005) Depression in older people in rural China. Arch Intern Med 165(17):2019–2025

5.

Chan A, Malhotra C, Malhotra R, Østbye T (2011) Living arrangements, social networks and depressive symptoms among older men and women in Singapore. Int J Geriatr Psychiatry 26(6):630–639

6.

Rotenberg KJ, McDougall P, Boulton MJ, Vaillancourt T, Fox C, Hymel S (2004) Cross-sectional and longitudinal relations among peer-reported trustworthiness, social relationships, and psychological adjustment in children and early adolescents from the United Kingdom and Canada. J Exp Child Psychol 88(1):46–67

7.

Koenig LJ, Abrams RF (1999) Adolescent loneliness and adjustment: a focus on gender differences. In: Rotenberg KJ, Hymel S (eds) Loneliness in childhood and adolescence. Cambridge University Press, New York, pp 296–322

8.

Joiner TE Jr (1997) Shyness and low social support as interactive diatheses, with loneliness as mediator: testing an interpersonal-personality view of vulnerability to depressive symptoms. J Abnorm Psychol 106(3):386

9.

Cacioppo JT, Hughes ME, Waite LJ, Hawkley LC, Thisted RA (2006) Loneliness as a specific risk factor for depressive symptoms: cross-sectional and longitudinal analyses. Psychol Aging 21(1):140

10.

Valtorta NK, Kanaan M, Gilbody S, Hanratty B (2016) Loneliness, social isolation and social relationships: what are we measuring? A novel framework for classifying and comparing tools. BMJ Open 6(4):e010799

11.

Ge L, Yap CW, Ong R, Heng BH (2017) Social isolation, loneliness and their relationships with depressive symptoms: a population-based study. PLoS One 12(8):e0182145

12.

Beller J, Wagner A (2018) Disentangling loneliness: differential effects of subjective loneliness, network quality, network size, and living alone on physical, mental, and cognitive health. J Aging Health 30(4):521–539

13.

Cacioppo JT, Cacioppo S, Capitanio JP, Cole SW (2015) The neuroendocrinology of social isolation. Annu Rev Psychol 66:733–767

14.

Piccinelli M, Wilkinson G (2000) Gender differences in depression: critical review. Br J Psychiatry 177(6):486–492

15.

Cambron MJ, Acitelli LK, Pettit JW (2009) Explaining gender differences in depression: an interpersonal contingent self-esteem perspective. Sex Roles 61(11–12):751

16.

Cacioppo JT, Hawkley LC, Thisted RA (2010) Perceived social isolation makes me sad: 5-year cross-lagged analyses of loneliness and depressive symptomatology in the Chicago Health, Aging, and Social Relations Study. Psychol Aging 25(2):453–463. https://doi.org/10.1037/a0017216

17.

Lasgaard M, Goossens L, Elklit A (2011) Loneliness, depressive symptomatology, and suicide ideation in adolescence: cross-sectional and longitudinal analyses. J Abnorm Child Psychol 39(1):137–150

18.

Hong S-I, Hasche L, Bowland S (2009) Structural relationships between social activities and longitudinal trajectories of depression among older adults. Gerontologist 49(1):1–11

19.

Kendler KS, Myers J, Prescott CA (2005) Sex differences in the relationship between social support and risk for major depression: a longitudinal study of opposite-sex twin pairs. Am J Psychiatry 162(2):250–256

20.

Cross SE, Madson L (1997) Models of the self: self-construals and gender. Psychol Bull 122(1):5–37

21.

Lee HC, Chiu HF, Wing YK, Leung CM, Kwong PK, Chung DW (1994) The Zung Self-rating Depression Scale: screening for depression among the Hong Kong Chinese elderly. J Geriatr Psychiatry Neurol 7(4):216–220

22.

Steptoe A, Shankar A, Demakakos P, Wardle J (2013) Social isolation, loneliness, and all-cause mortality in older men and women. Proc Natl Acad Sci USA 110(15):5797–5801. https://doi.org/10.1073/pnas.1219686110

23.

Seeman TE, Gruenewald TL, Cohen S, Williams DR, Matthews KA (2014) Social relationships and their biological correlates: Coronary Artery Risk Development in Young Adults (CARDIA) study. Psychoneuroendocrinology 43:126–138. https://doi.org/10.1016/j.psyneuen.2014.02.008

24.

Russell DW (1996) UCLA Loneliness Scale (version 3): reliability, validity, and factor structure. J Personal Assess 66(1):20–40. https://doi.org/10.1207/s15327752jpa6601_2

25.

Gong Y (1984) The revision of Eysenck personality questionnaire in China. Psychol Sci Newsl 4:11–18

26.

Kaufman JS (2017) Methods in social epidemiology, vol 16. Wiley, New York

27.

Shankar A, McMunn A, Demakakos P, Hamer M, Steptoe A (2017) Social isolation and loneliness: prospective associations with functional status in older adults. Health Psychol 36(2):179

28.

Boyd A, Van de Velde S, Vilagut G, De Graaf R, Florescu S, Alonso J, Kovess-Masfety V, E-W Investigators (2015) Gender differences in mental disorders and suicidality in Europe: results from a large cross-sectional population-based study. J Affect Disord 173:245–254

29.

Derdikman-Eiron R, Indredavik MS, Bakken IJ, Bratberg GH, Hjemdal O, Colton M (2012) Gender differences in psychosocial functioning of adolescents with symptoms of anxiety and depression: longitudinal findings from the Nord-Trøndelag Health Study. Soc Psychiatry Psychiatr Epidemiol 47(11):1855–1863

30.

Kawachi I, Berkman LF (2001) Social ties and mental health. J Urban Health 78(3):458–467. https://doi.org/10.1093/jurban/78.3.458

31.

Koenig LJ, Isaacs AM, Schwartz JA (1994) Sex differences in adolescent depression and loneliness: why are boys lonelier if girls are more depressed? J Res Personal 28(1):27–43

32.

Chang EC (2018) Relationship between loneliness and symptoms of anxiety and depression in African American men and women: evidence for gender as a moderator. Personal Individ Differ 120:138–143

33.

Salk RH, Hyde JS, Abramson LY (2017) Gender differences in depression in representative national samples: meta-analyses of diagnoses and symptoms. Psychol Bull 143(8):783

34.

Umberson D, Wortman CB, Kessler RC (1992) Widowhood and depression: explaining long-term gender differences in vulnerability. J Health Soc Behav 33(1):10–24

35.

Timmers M, Fischer AH, Manstead AS (1998) Gender differences in motives for regulating emotions. Personal Soc Psychol Bull 24(9):974–985

36.

Aukett R, Ritchie J, Mill K (1988) Gender differences in friendship patterns. Sex Roles 19(1–2):57–66

37.

Aldao A, Nolen-Hoeksema S, Schweizer S (2010) Emotion-regulation strategies across psychopathology: a meta-analytic review. Clin Psychol Rev 30(2):217–237
Acknowledgements
This work was supported by the National Social Science Foundation, China (Grant numbers 18BSH118, 15BSH065).
Ethics declarations
Conflict of interest
The authors declare that they have no conflict of interest.
About this article
Cite this article
Liu, H., Zhang, M., Yang, Q. et al. Gender differences in the influence of social isolation and loneliness on depressive symptoms in college students: a longitudinal study. Soc Psychiatry Psychiatr Epidemiol 55, 251–257 (2020). https://doi.org/10.1007/s00127-019-01726-6
Received:

Accepted:

Published:

Issue Date:
Keywords
Social isolation

Loneliness

Depressive symptoms

Gender differences

Longitudinal study