Abstract
Purpose
The goals of the current study were to assess the concurrent validity of a single-item measure of general mental distress with established, multi-item mental health measures used in population-level surveillance and to establish the optimal cutpoint for determining psychological distress (previously identified as frequent mental distress) using recently available data from the Behavioral Risk Factor Surveillance System survey.
Methods
Data for this study were obtained from the core questionnaire and two optional modules available as part of the 2006 and 2007 Behavioral Risk Factor Surveillance System (BRFSS) surveys. Frequent mental distress (FMD) was identified by the number of days of self-reported poor mental health during the last 30 days. Comparisons of the number of days with poor mental health and positive scores for measures of depression and serious mental illness were calculated to identify the most efficient cutpoint for establishing FMD.
Results
Comparisons of results obtained from ROC analyses using the PHQ-8 and K6 reported 0.867 (95% CI 0.861–0.872) and 0.840 (95% CI 0.836–0.845) of the area under the curve, respectively, suggesting good accuracy. Using the Youden index, 6 days of poor mental health in the past 30 days, rather than the existing 14-day standard, was identified as the point at which the sum of the sensitivity and specificity was greatest.
Conclusion
Results from this study suggest that a 6-day standard (FMD-6) can be used as a valid and reliable indicator of generalized mental distress with strong associations to both diagnosable depressive symptomology and serious mental illness.
This is a preview of subscription content, log in to check access.
Access options
Buy single article
Instant access to the full article PDF.
US$ 39.95
Price includes VAT for USA
Subscribe to journal
Immediate online access to all issues from 2019. Subscription will auto renew annually.
US$ 199
This is the net price. Taxes to be calculated in checkout.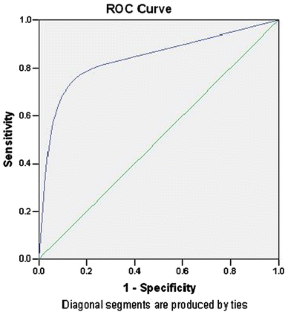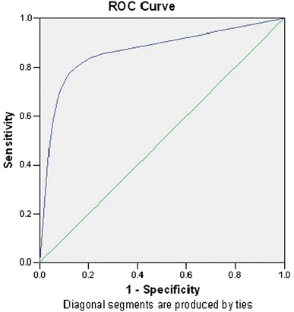 References
1.

National Institute of Mental Health (NIMH) (2009) The numbers count: mental disorders in America. National Institute of Mental Health, National Institutes of Health, Bethesda, MD

2.

Kessler R, Heeringa S, Lakoma MD et al (2008) Individual and societal effects of metal disorders on earning in the United States: results from the National Comorbidity Survey replication. Am J Psychiatry 165:703–711

3.

Insel TR (2009) Assessing the economic costs of serious mental illness. Am J Psychiatry 165:663–665

4.

Murray C, Lopez A (1996) The global burden of disease. A comprehensive assessment of mortality and disability from diseases, injuries, and risk factors in 1990 and projected to 2020. Harvard School of Public Health, Cambridge, MA

5.

Centers for Disease Control and Prevention (CDC) (2009) The behavioral risk factor surveillance system (BRFSS). http://www.cdc.gov/brfss. Accessed 18 May 2009

6.

Brown D, Balluz L, Ford E et al (2003) Associations between short- and long-term unemployment and frequent mental distress among a national sample of men and women. J Occup Environ Med 45:1159–1166

7.

Rohrer J, Borders T, Blanton J (2005) Rural residence is not a risk factor for frequent mental distress: a behavioral risk factor survey. BMC Public Health 5:1–6

8.

Strine T, Hootman J, Okoro C et al (2004) Frequent mental distress among persons with arthritis age 45 years and older, 2001. Arthritis Care Res 51:533–537

9.

Strine T, Greenlund K, Brown D, Mokdad A, Balluz L (2004) Characteristics of people aged 45 years or older with heart disease by frequent mental distress status, 2001. Prev Med 39:191–196

10.

Andresen E, Catlin T, Wyrwich K, Jackson-Thompson J (2003) Retest reliability of surveillance questions on health related quality of life. J Epidemiol Community Health 57:339–343

11.

Ounpuu S, Chambers L, Patterson C, Chan D, Yusuf S (2001) Validity of the US Behavioral Risk Factor Surveillance System's health related quality of life survey tool in a group of older Canadians. Chronic Dis Can 22:1–16

12.

Brown D, Balluz L, Heath G et al (2003) Associations between recommended levels of physical activity and health-related quality of life. Findings from the 2001 Behavioral Risk Factor Surveillance System survey. Prev Med 37:520–528

13.

Phillips B, Youung T, Finn L, Asher K, Hening W, Purvis C (2000) Epidemiology of restless legs symptoms in adults. Arch Intern Med 160:2137–2141

14.

Strine T, Okoro C, Chapman D et al (2005) Health-related quality of life and health risk behaviors among smokers. Am J Prev Med 28:182–187

15.

Kroenke K, Spitzer R (2002) The PHQ-9: a new depression diagnostic and severity measure. Psychiatr Ann 32:1–7

16.

Gilbody S, Richards D, Brealy S, Hewitt C (2007) Screening for depression in medical settings with the Patient Health Questionnaire (PHQ): a diagnostic meta-analysis. J Gen Intern Med 22:1596–1602

17.

Froese C, Butt A, Mulgrew A et al (2008) Depression and sleep-related symptoms in an adult, indigenous, North American population. J Clin Sleep Med 4:356–361

18.

Rosemann T, Backenstrass M, Joest K, Rosemann A, Szecsenyi J, Laux G (2007) Predictors of depression in a sample of 1,021 primary care patients with osteoarthritis. Arthritis Care Res 57:415–422

19.

Schwenk T, Gorenflo D, Leja L (2008) A survey of the impact of being depressed on the professional status and mental health care of physicians. J Clin Psychiatry 69:617–620

20.

Walker J, Waters R, Murray G et al (2008) Better off dead: suicidal thoughts in cancer patients. J Clin Oncol 26:4705–4707

21.

Lowe B, Spitzer R, Grafe K et al (2004) Comparative validity of three screening questionnaires for DSM-IV depressive disorders and physician's diagnoses. J Affect Disord 78:131–140

22.

Persoons P, Luckhx K, Heck J (2003) Anxiety and mood disorders in otorhinolaryngology outpatients presenting with dizziness; validation of the self-administered PRIME-MD Patient Health Questionnaire and epidemiology. Gen Hosp Psychiatry 25:316–323

23.

Picardi A, Adler D, Abeni DCD, Pasquini P, Rogers W, Bungay K (2005) Screening for depressive disorders in patients with skin diseases: a comparison of three screeners. Acta Derm Venereol 85:414–419

24.

Wulsin L, Somoza EHJ (2002) The feasibility of using the Spanish PHQ-9 to screen for depression in primary care in Honduras. J Clin Psychiatry 4:191–195

25.

Kroenke K, Strine T, Spitzer R, Williams J, Berry J, Mokdad A (2009) The PHQ-8 as a measure of current depression in the general population. J Affect Disord 114:163–173

26.

Kessler R, Berglund P, Glantz M et al (2002) Estimating the prevalence and correlates of serious mental illness in community and epidemiological surveys. Mental Health. Substance Abuse and Mental Health Services Administration. Rockville, MD

27.

Kessler R, Barker P, Colpe L et al (2003) Screening for serious mental illness in the general population. Arch Gen Psychiatry 60:184–189

28.

Kessler R, Galea S, Jones R, Parker H (2006) Mental illness and suicidality after Hurricane Katrina. Bull World Health Organ 84:1–13

29.

Swartz J (2007) Using the K6 to screen for serious mental illness among criminal justice populations: do psychiatric treatment indicators improve detection rates? Int J Ment Health Addict 6:93–104

30.

Centers for Disease Control and Prevention (CDC) (2006) Behavioral risk factor surveillance system: summary data quality report. Centers for Disease Control and Prevention, Atlanta, GA

31.

Centers for Disease Control and Prevention (CDC) (2007) Behavioral risk factor surveillance system: summary data quality report. Centers for Disease Control and Prevention, Atlanta, GA

32.

Pepe MS (2003) The statistical evaluation of medical tests for classifications and predictions. Oxford, New York

33.

Szklo M, Nieto F (2007) Epidemiology: beyond the basics, 2nd edn. Jones and Bartlett Publishers, Sudbury, MA

34.

Perkins NJ, Schisterman EF (2006) The inconsistence of "optimal" cut points obtained using two criteria based on the receiver operating characteristic curve. Am J Epidemiol 163:670–675

35.

Pines JM, Everett WW (2009) The epidemiology and statistics of diagnostic testing. In: Pines JM, Everett WW (eds) Evidence-based emergency care

36.

Reiger DA, Farmer ME, Rae DS, Myers JK, Kramer M, Robins LN et al (1993) One month prevalence of mental disorders in the United States and sociodemographic characteristics: the Epidemiologic Catchment Area Study. Acta Psychiatr Scand 88:35–47

37.

Mitchell AJ, Coyne JC (2007) Do ultra-short screening instruments accurately detect depression in primary care? Br J Gen Pract 57:144–151

38.

Slade M, Powell R, Rosen A, Strathdee G (2000) Threshold Assessment Grid (TAG): the development of a valid and brief scale to assess the severity of mental illness. Soc Psychiatry Psychiatr Epidemiol 35:78–85

39.

Hadzi-Pavlovic D, Hickie IB, Wilson AJ, Davenport TA, Lloyd AR, Wakefield D (2000) Screening for prolonged fatigue syndromes: validation of the SOFA scale. Soc Psychiatry Psychiatr Epidemiol 35:471–479

40.

Kroenke K, Spitzer RL, Williams JB, Monahan PA, Bernd L (2007) Anxiety disorders in primary care: prevalence, impairment, comorbidity, and detection. Ann Intern Med 146:317–325

41.

Ohaeri JU, Awadalla AW, Gado OM (2009) Subjective quality of life in a nationwide sample of Kuwaiti subjects using the short version of the WHO quality of life scale. Soc Psychiatry Psychiatr Epidemiol 44:693–701

42.

Mann R, Gilbody S, Richards D (2009) Putting the 'Q' in depression QALYs: a comparison of utility measurement using the EQ-5D and SF-6D health related quality of life measures. Soc Psychiatry Psychiatr Epidemiol 44:569–578
About this article
Cite this article
Bossarte, R.M., He, H., Claassen, C.A. et al. Development and validation of a 6-day standard for the identification of frequent mental distress. Soc Psychiatry Psychiatr Epidemiol 46, 403–411 (2011). https://doi.org/10.1007/s00127-010-0204-4
Received:

Accepted:

Published:

Issue Date:
Keywords
Surveillance

Mental health

Psychological distress

Methodology