Abstract
Objective
Although socially disadvantaged groups are known to have a high risk of poor health the involved mechanisms and psychosocial dynamics are not fully understood. Long-term unemployment and the perception of social justice may both additionally endanger health. We therefore set out to explore the specific impact of these two context variables on self-reported health, health behaviour, and resources in marginalised groups.
Methods
A structured interview survey was conducted in three federal provinces in Austria, which targeted a quota sample of 486 subjects in long-term unemployment.
Results
Both, duration of long-term unemployment and low perceived social justice, are strongly associated with self-reported poor health and low personal (internal) and social (external) health resources. The best differentiation of dependent variables concerning the univariate analyses was found with respect to social health resources, as all variables on this level significantly correlated with perceived social justice but not with duration of long-term unemployment.
Conclusion
While this study does not allow to establish causal relationships, the associations we found suggest that also perceived social justice needs to be taken into account in interventions that are intended to foster equity in health among socially disadvantaged groups.
This is a preview of subscription content, log in to check access.
Access options
Buy single article
Instant access to the full article PDF.
US$ 39.95
Price includes VAT for USA
Subscribe to journal
Immediate online access to all issues from 2019. Subscription will auto renew annually.
US$ 199
This is the net price. Taxes to be calculated in checkout.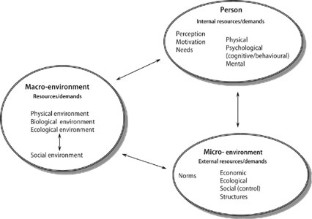 References
1.

Ahmed SM, Lemkau JP, Nealeigh N, Mann B (2001) Barriers to healthcare access in a non-elderly urban poor American population. Health Soc Care Community 9(6):445–453

2.

Antonovsky A (1987) Unravelling the mystery of health. How people manage stress and stay well. Jossey-Bass Publishers, San Francisco, Washington, London

3.

Arnetz BB, Brenner SO, Levi L (1991) Neuroendocrine and immunologic effects of unemployment and job insecurity. Psychother Psychosom 55:76–80

4.

Bolton W, Oatley K (1987) A longitudinal study of social support and depression in unemployed men. Psychol Med 17(2):453–460

5.

Braveman P, Tarimo E (2002) Social inequalities in health within countries: not only an issue for affluent nations. Soc Sci Med 54:1621–1635

6.

Breitwieser U, Donauer B, Elsigan G, Grossmann R (1990) Gesundheitsförderung. Appelle sind zuwenig. Beispiele regionaler Bildungsarbeit. Profil, München

7.

Brondolo E, Thompson S, Brady N, Appel R (2005) The relationship of racism to appraisals and coping in a community sample. Ethnic Health 15(S5):14–19

8.

Coburn D (2004) Beyond the income inequality hypothesis: class, neo-liberalism, and health inequalities. Soc Sci Med 58(1):41–56

9.

Dalbert C (2002) Beliefs in a just world as a buffer against anger. Soc Justice Res 15(2):123–145

10.

Dauer S, Schulze D, Hennig H (1997) Adjusting to illness and secondary prevention in unemployed patients from the medical psychology viewpoint. Wien Med Wochenschr 147:283–286

11.

Dzuka J, Dalbert C (2006) The belief in a just world and subjective well-being in old age. Aging Ment Health 10(5):439–444

12.

Engel G (1977) A new medical model: a challenge for biomedicine. Science 196:129–136

13.

Fazekas C (2006) Psychosomatische Intelligenz. Springer, Wien

14.

Freidl W (1997) The impact of anomia in a demand resource model of health. Soc Sci Med 44(9):1357–1365

15.

Freidl W, Rásky É, Stronegger WJ (1999) Operationalisation of a demand/resource model of health: an explorative study. J Epidemiol Community Health 5:187–188

16.

Henriksson KM, Lindblad U, Agren B, Nilsson-Ehle P, Rastam L (2003) Associations between unemployment and cardiovascular risk factors varies with the unemployment rate: the Cardiovascular Risk Factor Study in Southern Sweden (CRISS). Scand J Public Health 31(4):305–311

17.

Kasl SV, Cobb S (1980) The experience of loosing a job: some effects on cardiovascular functioning. Psychother Psychosom 34:88–109

18.

Kieselbach T (1997) Unemployment, victimization, and perceived injustices: future perspectives for coping with occupational transitions. Soc Justice Res 10(2): 127–151

19.

Kieselbach T (2003) Long-term unemployment among young people: the risk of social exclusion. Am J Community Psychol 32:69–76

20.

Kivimäki M, Ferrie JE, Brunner E (2005) Justice at work and reduced risk of coronary heart disease among employees. Arch Intern Med 165:2245–2251

21.

Lazarus RS, Folkman S (1984) Stress, appraisal, and coping. Springer, Berlin, Heidelberg, New York

22.

Lindström B, Eriksson M (2005) Salutogenesis. J Epidemiol Community Health 59:440–442

23.

Lindström B, Eriksson M (2006) Contextualizing salutogenesis and Antonovsky in public health development. Health Promot Int 21:238–244

24.

Mackenbach JP, Gunning-Schepers LJ (1997) How should interventions to reduce inequalities in health be evaluated? J Epidemiol Community Health 51(4):359–364

25.

Piette P (2002) Working together to reduce health inequalities: reflections on a collaborative participatory approach to health research. Aust N Z J Public Health 26(4):332–336

26.

Rogers WA (2004) Evidence based medicine and justice: a framework for looking at the impact of EBM upon vulnerable or disadvantaged groups. J Med Ethics 30(2):141–145

27.

van Lenthe FJ, Schrijvers CT, Droomers M, Joung IM, Louwman MJ, Mackenbach JP (2004) Investigating explanations of socio-economic inequalities in health: the Dutch GLOBE study. Eur J Public Health 14(1):63–70

28.

Weiner H (1991) Der Organismus als leib-seelische Funktionseinheit—Folgerungen für eine psychosomatische Medizin. Psychother Psychosom Med Psychol 41:465-481

29.

Wilkinson RG (1997) Socioeconomic determinants of health. Health inequalities: relative or absolute material standards? BMJ 314:591–595
Acknowledgements
This common initiative EQUAL was funded by the Social Fund of the European Union (ESF) and the Federal Ministry of Economics and Labour of the Republic of Austria. The authors would like to thank Christiane Roth for assistance in translating and preparing the manuscript.
About this article
Cite this article
Freidl, W., Fazekas, C., Raml, R. et al. Perceived social justice, long-term unemployment and health. Soc Psychiat Epidemiol 42, 547–553 (2007). https://doi.org/10.1007/s00127-007-0207-y
Accepted:

Published:

Issue Date:
Keywords
demand-resource model

health

long-term unemployment

marginalised groups

social justice