Zusammenfassung
Das Prostatakarzinom zählt zu den häufigsten Tumoren weltweit. Die histologische Befundsicherung mittels Biopsie ist obligater Bestandteil der Diagnostik. Problem der bislang als Goldstandard angesehenen 10- bis 12-fach-Biopsie ist primär die erhebliche Unterdiagnostik klinisch signifikanter Karzinome. Magnetresonanztomographie(MRT)-basierte Verfahren, sog. Fusionsbiopsien, konnten hier eine signifikante Verbesserung erzielen. Es existieren 3 verschiedene Herangehensweisen (kognitive und softwaregestützte MRT/TRUS[transrektaler Ultraschall]-Fusion sowie In-bore-Biopsie) mit ähnlich guten Detektionsraten jedoch Unterschieden im technischen und zeitlichen Aufwand der Durchführung. Um Fusionsfehler zu reduzieren, sollten MRT-suspekte Areale mehrmals biopsiert werden. Für die möglichen Zugangswege (transrektal oder transperineal) gibt es derzeit keine eindeutige Präferenz, klinische Parameter wie Infektionsrisiko oder Lage des Tumors können die Entscheidung allerdings beeinflussen. Während die Deutsche S3-Leitlinie eine MRT vor der Primärbiopsie als optional ansieht, wird diese in den EAU-Leitlinien 2019 (European Association of Urology) bereits für alle Patienten empfohlen. Die Kombination aus MRT-gezielter und systematischer Biopsie bietet die höchsten Detektionsraten mit dem Nachteil, dass vermehrt Niedrigrisikotumoren diagnostiziert werden. Sowohl bei der Entscheidung zur Active Surveillance als auch bei der Planung invasiver Therapien sowie experimenteller fokaler Therapien, profitieren Patient und Behandler von einer verbesserten Aussagekraft der Biopsie.
Abstract
Prostate carcinoma is one of the most common tumors worldwide. Histological confirmation by biopsy is an obligatory part of the diagnostic approach. The main problem of the 10–12-fold transrectal ultrasound-guided (TRUS) biopsy, which has so far been regarded as the gold standard, is the underdiagnosis of clinically significant cancer. MRI-based procedures, so-called fusion biopsies, have shown superior results when compared to conventional biopsies. There are three different approaches (cognitive and software-based MRI/TRUS fusion and in-bore biopsy) with comparable detection rates but differences in the technical aspects and time involvement. In order to reduce fusion errors, targeted biopsies should consist of multiple cores. There is currently no clear preference for the access pathway (transrectal or transperineal), but clinical parameters such as infection risk or location of the tumor can influence the decision. While the German S3 guideline considers MRI prior to primary biopsy to be optional, the 2019 European Association of Urology guidelines already recommend MRI prior to biopsy for all patients. The combination of MRI-targeted and systematic biopsy offers the highest detection rates with the disadvantage that more low-risk tumors are diagnosed. Both the patient and the urologist benefit from an improved informative value of the biopsy when deciding on active surveillance as well as when planning invasive therapies.
This is a preview of subscription content, log in to check access.
Access options
Buy single article
Instant access to the full article PDF.
US$ 39.95
Price includes VAT for USA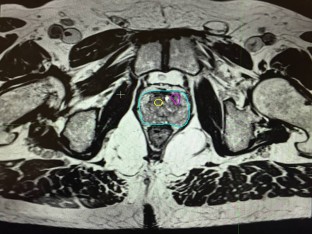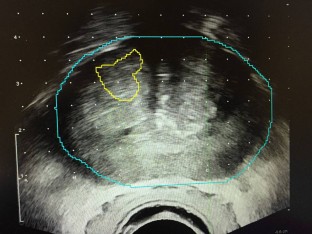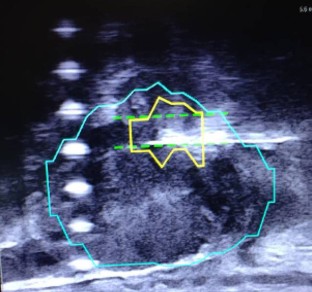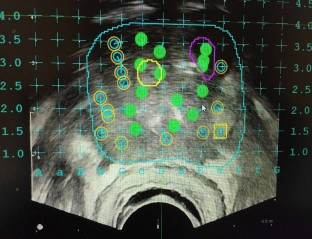 Literatur
1.

Ahmed HU, El-Shater Bosaily A, Brown LC (2017) Diagnostic accuracy of multi-parametric MRI and TRUS biopsy in prostate cancer (PROMIS): a paired validating confirmatory study. Lancet 6736:32401–32411

2.

Arsov C, Rabenalt R, Quentin M et al (2016) Comparison of patient comfort between MR-guided in-bore and MRI/ultrasound fusion-guided prostate biopsies within a prospective randomized trial. World J Urol 34:215–220

3.

Bass EJ, Donaldson IA, Freeman A et al (2017) Magnetic resonance imaging targeted transperineal prostate biopsy: a local anaesthetic approach. Prostate Cancer Prostatic Dis 20:311–317

4.

Bass EJ, Freeman A, Jameson C et al (2018) Prostate cancer diagnostic pathway: Is a one-stop cognitive MRI targeted biopsy service a realistic goal in everyday practice? A pilot cohort in a tertiary referral centre in the UK. BMJ Open 8:e24941

5.

Borofsky S, George AK, Gaur S et al (2018) What Are We Missing? False-Negative Cancers at Multiparametric MR Imaging of the Prostate. Radiology 286:186–195

6.

Bray F, Ferlay J, Soerjomataram I et al (2018) Global cancer statistics 2018: GLOBOCAN estimates of incidence and mortality worldwide for 36 cancers in 185 countries. Ca Cancer J Clin. https://doi.org/10.3322/caac.21492

7.

Calio BP, Sidana A, Sugano D et al (2018) Risk of upgrading from prostate biopsy to radical prostatectomy pathology-does saturation biopsy of index lesion during multiparametric magnetic resonance imaging-transrectal ultrasound fusion biopsy help? J Urol 199:976–982

8.

Deutsche Krebsgesellschaft DK, Awmf (2018) Leitlinienprogramm Onkologie (Deutsche Krebsgesellschaft, Deutsche Krebshilfe, AWMF): Interdisziplinäre Leitlinie der Qualität S3 zur Früherkennung, Diagnose und Therapie der verschiedenen Stadien des Prostatakarzinoms, Langversion 5.0, 2018, AWMF Registernummer: 043/022OL. https://www.leitlinienprogramm-onkologie.de/leitlinien/prostatakarzinom/. Zugegriffen: 23. Okt. 2018

9.

Distler F, Radtke JP, Kesch C et al (2016) Value of MRI/ultrasound fusion in primary biopsy for the diagnosis of prostate cancer. Urologe A 55:146–155

10.

Franz T, Von Hardenberg J, Blana A et al (2017) MRI/TRUS fusion-guided prostate biopsy : Value in the context of focal therapy. Urologe A 56:208–216

11.

Grummet J (2017) How to biopsy: transperineal versus transrectal, saturation versus targeted, what's the evidence? Urol Clin North Am 44:525–534

12.

Hale GR, Czarniecki M, Cheng A et al (2018) Comparison of elastic and rigid registration during magnetic resonance imaging/ultrasound fusion-guided prostate biopsy: a multi-operator phantom study. J Urol 200:1114–1121

13.

Kasivisvanathan V, Rannikko AS, Borghi M et al (2018) MRI-targeted or standard biopsy for prostate-cancer diagnosis. N Engl J Med 378:1767–1777

14.

Krebsgesellschaft D (2018) Jahresbericht der zertifizierten Prostatakrebszentren (Auditjahr 2017/Kennzahlenjahr 2016). https://www.krebsgesellschaft.de/jahresberichte.html?file=files/dkg/deutsche-krebsgesellschaft/content/pdf/Zertifizierung/Jahresberichte%20mit%20DOI%20und%20ISBN/pz_jahresbericht-2018-A1_180727.pdf. Zugegriffen: 9. Dez. 2018

15.

Kryvenko ON, Carter HB, Trock BJ et al (2014) Biopsy criteria for determining appropriateness for active surveillance in the modern era. Urology 83:869–874

16.

Kuru TH, Herden J, Zugor V et al (2016) How to perform image-guided prostate biopsy: in-bore and fusion approaches. Eur Urol Focus 2:151–153

17.

Lawrentschuk N, Haider MA, Daljeet N et al (2010) 'Prostatic evasive anterior tumours': the role of magnetic resonance imaging. BJU Int 105:1231–1236

18.

Meng X, Rosenkrantz AB, Huang R et al (2018) The institutional learning curve of magnetic resonance imaging-ultrasound fusion targeted prostate biopsy: temporal improvements in cancer detection in 4 years. J Urol 200:1022–1029

19.

Mottet N, Van Den Bergh RCN, Briers E et al (2018) EAU-ESTRO-ESUR-SIOG guidelines on prostate cancer 2018. In: European Association of Urology Guidelines. 2018 edition. European Association of Urology Guidelines Office, Arnhem

20.

Radtke JP, Kuru TH, Bonekamp D et al (2016) Further reduction of disqualification rates by additional MRI-targeted biopsy with transperineal saturation biopsy compared with standard 12-core systematic biopsies for the selection of prostate cancer patients for active surveillance. Prostate Cancer Prostatic Dis 19:283–291

21.

Roberts MJ, Bennett HY, Harris PN et al (2017) Prostate biopsy-related infection: a systematic review of risk factors, prevention strategies, and management approaches. Urology 104:11–21

22.

Rouviere O, Puech P, Renard-Penna R et al (2018) Use of prostate systematic and targeted biopsy on the basis of multiparametric MRI in biopsy-naive patients (MRI-FIRST): a prospective, multicentre, paired diagnostic study. Lancet Oncol 20:100–109. https://doi.org/10.1016/S1470-2045(18)30569-2

23.

Siddiqui MM, Rais-Bahrami S, Turkbey B et al (2015) Comparison of MR/ultrasound fusion-guided biopsy with ultrasound-guided biopsy for the diagnosis of prostate cancer. JAMA 313:390–397

24.

Valerio M, Donaldson I, Emberton M et al (2015) Detection of clinically significant prostate cancer using magnetic resonance imaging-ultrasound fusion targeted biopsy: a systematic review. Eur Urol 68:8–19

25.

Van Der Leest M, Cornel E, Israel B et al (2018) Head-to-head Comparison of Transrectal Ultrasound-guided Prostate Biopsy Versus Multiparametric Prostate Resonance Imaging with Subsequent Magnetic Resonance-guided Biopsy in Biopsy-naive Men with Elevated Prostate-specific Antigen: A Large Prospective Multicenter Clinical Study. Eur Urol. https://doi.org/10.1016/j.eururo.2018.11.023

26.

Venderink W, De Rooij M, Sedelaar JPM et al (2018) Elastic versus rigid image registration in magnetic resonance imaging-transrectal ultrasound fusion prostate biopsy: a systematic review and meta-analysis. Eur Urol Focus 4:219–227

27.

Wegelin O, Exterkate L, Van Der Leest M et al (2018) The FUTURE trial: a multicenter randomised controlled trial on target biopsy techniques based on magnetic resonance imaging in the diagnosis of prostate cancer in patients with prior negative biopsies. Eur Urol. https://doi.org/10.1016/j.eururo.2018.11.040

28.

Wegelin O, Van Melick HHE, Hooft L et al (2017) Comparing three different techniques for magnetic resonance imaging-targeted prostate biopsies: a systematic review of in-bore versus magnetic resonance imaging-transrectal ultrasound fusion versus cognitive registration. Is there a preferred technique? Eur Urol 71:517–531

29.

Weinreb JC, Barentsz JO, Choyke PL et al (2016) PI-RADS prostate imaging—reporting and data system: 2015, version 2. Eur Urol 69:16–40

30.

Xue J, Qin Z, Cai H et al (2017) Comparison between transrectal and transperineal prostate biopsy for detection of prostate cancer: a meta-analysis and trial sequential analysis. Oncotarget 8:23322–23336
Ethics declarations
Interessenkonflikt
B. Hadaschik: Beratertätigkeit AstraZeneca, BMS, Janssen, Lightpoint Medical, Sanofi, Uromed; Referententätigkeit Astellas, Bayer, BMS, Curagita, Janssen, MedCom, Pfizer. T.H. Kuru: Beratertätigkeit Uromed, Referententätigkeit Guerbet, MedCom. L. Püllen und D. Eberli geben an, dass kein Interessenkonflikt besteht.
Dieser Beitrag beinhaltet keine von den Autoren durchgeführten Studien an Menschen oder Tieren.
About this article
Cite this article
Püllen, L., Hadaschik, B., Eberli, D. et al. Die Fusionsbiopsie in der Primärdiagnostik des Prostatakarzinoms. Urologe 58, 504–510 (2019). https://doi.org/10.1007/s00120-019-0889-2
Schlüsselwörter
Transrektaler Ultraschall

Magnetresonanztomographie

Prophylaxe

Active surveillance

Rebiopsie
Keywords
Transrectal ultrasound

Magnetic resonance imaging

Prophylaxis

Active surveillance

Rebiopsy