Zusammenfassung
Klinisches Problem
Radiologische Notfälle oder Zufallsbefunde, die einer schnellen Therapie bedürfen, gehören zur täglichen Routine radiologischer Einheiten in Kliniken – aber auch der ambulanten Radiologie. Worin liegt die Besonderheit bei der Versorgung dieser Patienten im ambulant-radiologischen Bereich?
Radiologische Standardverfahren
Die Akut- oder Zufallsdiagnostik einer Notfallsituation erfolgt meist mittels CT und MRT. Die ambulante Radiologie dient dabei als Gatekeeper, indem die relevanten Notfälle vorselektiert und dann in enger Zusammenarbeit mit allen Beteiligten einer optimalen Therapie zugeführt werden.
Methodische Innovation
Mittels CT und MRT gelingt die Beurteilung der Notfallsituation zur Einleitung der optimalen Therapie. In der ambulanten Radiologie kann dabei die enge Zusammenarbeit im Team sowie mit dem Patienten und den Zuweisern zum Erreichen eines optimalen Ergebnisses eine große Chance bieten.
Bewertung
Die enge persönliche Zusammenarbeit und Kommunikation im Team, mit dem Zuweiser und dem Patienten stellt eine entscheidende Stärke der ambulanten Radiologie dar und kann gerade bei akuten Notfällen oder Zufallsbefunden, die sich als klinisch-radiologische Notfälle herausstellen eine optimale Versorgung des Patienten gewährleisten. Die große Herausforderung in der Praxis ist es dabei, die kritischen Fälle von den vielen unkritischen Fällen angesichts des wachsenden Zeit- und Kostendruckes zeitökonomisch herauszufiltern.
Empfehlung für die Praxis
Die ambulante Radiologie sollte die Chance der engen Zusammenarbeit und Kommunikation mit Zuweiser und Patient gerade in Notfallsituationen nutzen – zum Wohl des Patienten, aber auch zur Stärkung der Akzeptanz und Bedeutung des Faches Radiologie.
Abstract
Clinical/methodical issue
Radiological emergencies or incidental findings that require rapid treatment are part of the daily routine of radiological units in clinics—but also in outpatient radiology. What is special about the care of these patients in the outpatient radiological area?
Standard radiological methods
An acute or incidental diagnosis of an emergency situation generally occurs with CT or MRI. Outpatient radiology serves as a gatekeeper by preselecting critical cases and then, in close cooperation with all those involved, providing optimal therapy.
Methodological innovations
Use of CT and MRI to assess the emergency situation allows optimal therapy for the patient to be initiated. In outpatient radiology, close cooperation in the team with the patient and the referring physicians means achieving an optimal result, which can be a great opportunity.
Achievements
Close personal collaboration in the team with the referring physician and the patient is a decisive strength of outpatient radiology and can guarantee optimum care for the patient, especially in the case of acute emergencies or incidental findings which turn out to be clinical-radiological emergencies. The largest challenge in outpatient radiology is to select the critical cases of the many noncritical cases in the face of growing time and cost pressure in a time-economic manner.
Practical recommendations
Outpatient radiology should be aware of the chance for close cooperation and communication with referring physician and patient, especially in emergency situations—for the well-being of the patient, but also to increase the acceptance and significance of the field of radiology.
This is a preview of subscription content, log in to check access.
Access options
Buy single article
Instant access to the full article PDF.
US$ 39.95
Price includes VAT for USA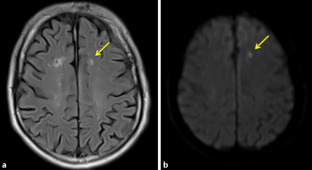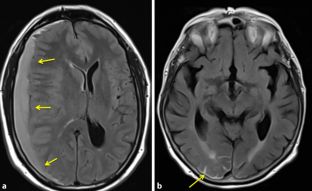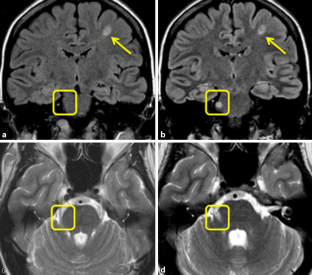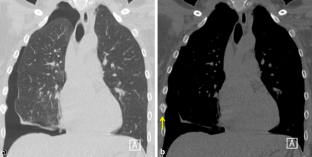 Literatur
1.

Goehde SC, Forsting M, Debatin JF (2003) Screening with MRI: a new "all inclusive" protocol. Semin Ultrasound CT MR 24:2–11

2.

Current recommendations on the use of contrast media in radiology. http://www.esur.org/guidelines/de/

3.

Eichinger P, Schön S, Pongratz V, Wiestler H, Zhang H, Bussas M, Hoshi MM, Kirschke J, Berthele A, Zimmer C, Hemmer B, Mühlau M, Wiestler B (2019) Accuracy of unenhanced MRI in the detection of new brain lesions in multiple sclerosis. Radiology 291:429–435

4.

Bass AR, Fields KG, Goto R, Turissini G, Dey S, Russell LA (2017) Clinical decision rules for pulmonary embolism in hospitalized patients: a systematic literature review and meta-analysis. Thromb Haemost 117:2176–2185

5.

AWMF online (2015) S2 Leitlinie Diagnostik und Therapie den Venenthrombose und der Lungenembolie. https://www.awmf.org/uploads/tx_szleitlinien/065-002k_S2k_VTE_Venenthrombose-Lungenembolie_2017-04.pdf

6.

Nienaber CA, Clough RE, Sakalihasan N, Suzuki T, Gibbs R, Mussa F, Jenkins MP, Thompson MM, Evangelista A, Yeh JS, Cheshire N, Rosendahl U, Pepper J (2016) Aortic dissection. Nat Rev Dis Primers 2:16053
Ethics declarations
Interessenkonflikt
M. Palmowski, F.F. Behrendt, H.J. Michaely und C. Plathow geben an, dass kein Interessenkonflikt besteht.
Für diesen Beitrag wurden von den Autoren keine Studien an Menschen oder Tieren durchgeführt. Für die aufgeführten Studien gelten die jeweils dort angegebenen ethischen Richtlinien.
About this article
Cite this article
Palmowski, M., Behrendt, F.F., Michaely, H.J. et al. Unerwartete Notfälle und Notfallbefunde in der radiologischen Praxis. Radiologe (2020). https://doi.org/10.1007/s00117-020-00644-y
Schlüsselwörter
Notfallradiologie

Selektierung

Computertomographie

Magnetresonanztomographie

Kooperation
Keywords
Emergency radiology

Selection

Computed tomography

Magnetic resonance imaging

Cooperation