Zusammenfassung
Hintergrund
Seit einiger Zeit stehen 2 operative Verfahren zum intrauterinen "repair" offener spinaler Dysraphien am Fetus zur Verfügung, die zunehmend eingesetzt werden.
Material und Methoden
Die Literatur wurde bezüglich beider chirurgischer Verfahren verglichen. Es wird über acht nach unterschiedlichen Verfahren intrauterin operierte Patienten bezüglich Frühergebnis und Komplikationen berichtet.
Ergebnisse
Im Vergleich zur konventionellen postpartalen Korrektur war das Outcome der Patienten bezüglich neurologischer Ausfälle distal der Läsion und Ausprägung der Chiari 2-Malformation und der Liquorabflussstörung besser. Insbesondere kam es seltener zum behandlungsbedürftigen Hydrozephalus. Die Ergebnisse bestätigen die Daten aus der Literatur.
Schlussfolgerung
Systematische, standardisierte Langzeitbeobachtungen stehen als weiterer Schritt an, v. a. im Hinblick auf Sekundärkomplikationen (Re-Tethering, Hirndruck, Stammhirnaffektion) und die kognitive Entwicklung mit und ohne therapiepflichtigen Hydrozephalus.
Abstract
Background
Recently, two new surgical procedures for repairing open spinal dysraphia in fetuses have been developed and are increasingly being implemented in the clinical routine.
Material and methods
The recent literature regarding both surgical methods are summarized and the outcome of eight patients treated by different intrauterine surgical procedures are reported with respect to early results and complications after the interventions.
Results
According to several authors, the outcome of the patients regarding neurological deficits located distal to the lesion and the extent of Chiari 2 malformation and cerebrospinal fluid retention is much better compared to conventional postnatal surgical procedures. In particular, the occurrence of hydrocephalus requiring treatment was less common. The results confirm the data in the literature.
Conclusion
Systematic, standardized long-term surveillance has to be performed focusing on secondary complications (intracranial pressure, brainstem involvement) and cognitive development in cases with and without hydrocephalus requiring treatment.
This is a preview of subscription content, log in to check access.
Access options
Buy single article
Instant access to the full article PDF.
US$ 39.95
Price includes VAT for USA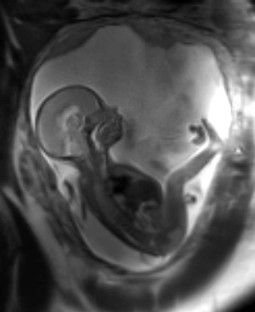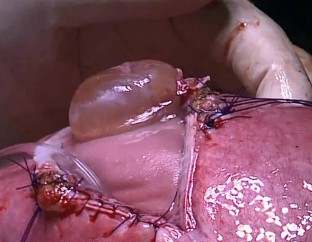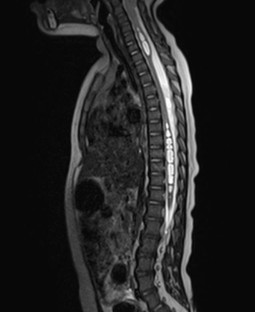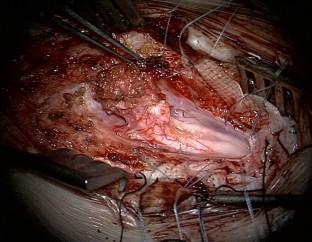 Literatur
1.

Adzick NS, Thom EA, Spong CY et al (2011) A randomized trial of prenatal versus postnatal repair of myelomeningocele. N Engl J Med 364:993–1004

2.

Adzick NS, Walsh DS (2003) Myelomeningocele: Prenatal diagnosis, pathophysiology and management. Semin Pediatr Surg 12:168–174

3.

Bouchard S, Davey MG, Rintoul NE et al (2003) Correction of hindbrain herniation and anatomy of the vermis after in utero repair of myelomeningocele in sheep. J Pediatr Surg 38:451–458

4.

Copp AJ, Adzick NS, Chitty LS et al (2015) Spina bifida. Nat Rev Dis Primers 1:15007

5.

Danzer E, Flake AW (2008) In utero repair of myelomeningocele: Rationale, initial clinical experience and a randomized controlled prospective clinical trial. Neuroembryology Aging 4:165–174

6.

Danzer E, Johnson MP (2014) Fetal surgery for neural tube defects. Semin Fetal Neonatal Med 19:2–8

7.

Danzer E, Thomas NH, Thomas A et al (2016) Long-term neurofunctional outcome, executive functioning, and behavioral adaptive skills following fetal myelomeningocele surgery. Am J Obstet Gynecol 214:269.e1–269.e8

8.

Dionigi B, Brazzo JA 3rd, Ahmed A et al (2015) Trans-amniotic stem cell therapy (TRASCET) minimizes Chiari-II malformation in experimental spina bifida. J Pediatr Surg 50:1037–1041

9.

Elbabaa SK, Gildehaus AM, Pierson MJ et al (2017) First 60 fetal in-utero myelomeningocele repairs at Saint Louis Fetal Care Institute in the post-MOMS trial era: Hydrocephalus treatment outcomes (endoscopic third ventriculostomy versus ventriculo-peritoneal shunt). Childs Nerv Syst 33:1157–1168

10.

Encinas JL, Germani M, Luis A et al (2010) Prenatal techniques to prevent central nervous system malformations in the surgically induced model of myelomeningocele. Cir Pediatr 23:59–64

11.

Fichter MA, Dornseifer U, Henke J et al (2008) Fetal spina bifida repair—Current trends and prospects of intrauterine neurosurgery. Fetal Diagn Ther 23:271–286

12.

Fontecha CG, Peiro JL, Sevilla JJ et al (2011) Fetoscopic coverage of experimental myelomeningocele in sheep using a patch with surgical sealant. Eur J Obstet Gynecol Reprod Biol 156:171–176

13.

Grivell RM, Andersen C, Dodd JM (2014) Prenatal versus postnatal repair procedures for spina bifida for improving infant and maternal outcomes. Cochrane Database Syst Rev 10:CD8825

14.

Heuer GG, Moldenhauer JS, Adzick NS (2017) Prenatal surgery for myelomeningocele: Review of the literature and future directions. Childs Nerv Syst 33:1149–1155

15.

Horst M, Mazzone L, Schraner T et al (2017) Prenatal myelomeningocele repair: Do bladders better? Neurourol Urodyn 36:1651–1658

16.

Joyeux L, Chalouhi GE, Ville Y et al (2014) Maternal-fetal surgery for spina bifida: Future perspectives. J Gynecol Obstet Biol Reprod (Paris) 43:443–454

17.

Joyeux L, Engels AC, Russo FM et al (2016) Fetoscopic versus open repair for spina bifida aperta: A systematic review of outcomes. Fetal Diagn Ther 39:161–171

18.

Koch KA, Andresen F, Bächli H, Pietz J (2013) Deckung von Myelomeningocelen in der Fetalperiode – Kontroverse Aspekte zu operativen Ergebnissen und interdisziplinärer Nachsorge. Neuropädiatr Klin Prax 12(3):108–112

19.

Kohl T, Hering R, Heep A et al (2006) Percutaneous fetoscopic patch coverage of spina bifida aperta in the human—Early clinical experience and potential. Fetal Diagn Ther 21:185–193

20.

Kohl T, Tchatcheva K, Merz W et al (2009) Percutaneous fetoscopic patch closure of human spina bifida aperta: Advances in fetal surgical techniques may obviate the need for early postnatal neurosurgical intervention. Surg Endosc 23:890–895

21.

Luthy DA, Wardinsky T, Shurtleff DB et al (1991) Cesarean section before the onset of labor and subsequent motor function in infants with meningomyelocele diagnosed antenatally. N Engl J Med 324:662–666

22.

Meuli M, Meuli-Simmen C, Hutchins GM et al (1995) In utero surgery rescues neurological function at birth in sheep with spina bifida. Nat Med 1:342–347

23.

Meuli M, Meuli-Simmen C, Yingling CD et al (1995) Creation of myelomeningocele in utero: A model of functional damage from spinal cord exposure in fetal sheep. J Pediatr Surg 30:1028–1032

24.

Meuli M, Moehrlen U (2014) Fetal surgery for myelomeningocele is effective: A critical look at the whys. Pediatr Surg Int 30:689–697

25.

Moldenhauer JS, Adzick NS (2017) Fetal surgery for myelomeningocele: After the Management of Myelomeningocele Study (MOMS). Semin Fetal Neonatal Med 22:360–366

26.

Olutoye OO, Adzick NS (1999) Fetal surgery for myelomeningocele. Semin Perinatol 23:462–473

27.

Pedreira DA, Zanon N, Nishikuni K et al (2016) Endoscopic surgery for the antenatal treatment of myelomeningocele: The CECAM trial. Am J Obstet Gynecol 214:111.e1–111.e11

28.

Pedreira DA, Valente PR, Abou-Jamra RC et al (2003) Successful fetal surgery for the repair of a "myelomeningocele-like" defect created in the fetal rabbit. Fetal Diagn Ther 18:201–206

29.

Piatt JH Jr. (2010) Treatment of myelomeningocele: A review of outcomes and continuing neurosurgical considerations among adults. J Neurosurg Pediatr 6:515–525

30.

Tulipan N, Bruner JP, Hernanz-Schulman M et al (1999) Effect of intrauterine myelomeningocele repair on central nervous system structure and function. Pediatr Neurosurg 31:183–188

31.

Tulipan N, Wellons JC 3rd, Thom EA et al (2015) Prenatal surgery for myelomeningocele and the need for cerebrospinal fluid shunt placement. J Neurosurg Pediatr 16:613–620
Ethics declarations
Interessenkonflikt
K.A. Koch, G. Reuner, B. Beedgen, M.l. Elsässer, J. Rom, H. Fluhr, S. Kölker, J. Pöschl, C. Sohn, A. Unterberg und H. Bächli geben an, dass kein Interessenkonflikt besteht.
Für diesen Beitrag wurden von den Autoren keine Studien an Menschen oder Tieren durchgeführt. Für die aufgeführten Studien gelten die jeweils dort angegebenen ethischen Richtlinien.
Additional information
Redaktion
B. Koletzko, München
T. Lücke, Bochum
E. Mayatepek, Düsseldorf
N. Wagner, Aachen
S. Wirth, Wuppertal
F. Zepp, Mainz
About this article
Cite this article
Koch, K.A., Reuner, G., Beedgen, B. et al. Intrauterine Deckung von Myelomeningozelen. Monatsschr Kinderheilkd (2020). https://doi.org/10.1007/s00112-019-0736-y
Schlüsselwörter
Myelomeningozele

Fetalchirurgische Deckung

Neuronale Plakode

Therapiepflichtiger Hydrocephalus

Langzeit-Outcome
Keywords
Myelomeningocele

Fetal surgical repair

Neuronal placode

Hydrocephalus requiring treatment

Long-term outcome