Zusammenfassung
Der Schock wird im Kindesalter in seiner Schwere und seinem zeitlichen Verlauf häufig unterschätzt. Er stellt einen bedrohlichen Zustand dar, bei dem aufgrund des Kreislaufversagens der Sauerstoffbedarf wichtiger Organe nicht mehr gedeckt werden kann. Dies geht bei inadäquater oder spät eingeleiteter Therapie – insbesondere im Fall von Kindern – mit einer hohen Letalität einher; sekundäre Organschäden bis zum Multiorganversagen können resultieren. Die verlängerte Kapillarfüllungszeit (CRT) ist ein sehr spezifisches und frühes Zeichen der Zentralisation, während die Blutdruckwerte im Kindesalter trotz schweren Schocks durch Erhöhung des peripheren Widerstands lange noch normal sein können. Nach seiner Ursache wird der Schock in hypovolämisch, distributiv, kardiogen und obstruktiv eingeteilt. Er muss zügig behandelt werden; hierbei erfordern die einzelnen Schockformen jeweils eine differenzierte Therapie. Bei unklarer Ätiologie bestehen die initialen Maßnahmen aus Volumen- und Katecholamingaben.
Abstract
The severity and temporal course of shock are often underestimated in childhood. It represents a threatening situation in which the oxygen needs of important organs cannot be covered due to the circulatory collapse. In cases of inadequate or delayed initiation of treatment it is associated with a high mortality, especially in children; this can result in secondary organ damage up to multiorgan failure. The lengthened capillary refill time (CRT) is a very specific and early sign of centralization, whereas the blood pressure values in childhood can remain normal for a long time despite severe shock through an increase of the peripheral resistance. Shock is classified into hypovolemic, distributive, cardiogenic and obstructive shock, according to the underlying mechanism. It has to be treated promptly whereby the individual forms of shock each need a differentiated treatment. When the etiology is unclear the initial treatment measures are fluid resuscitation and administration of catecholamine.
This is a preview of subscription content, log in to check access.
Access options
Buy single article
Instant access to the full article PDF.
US$ 39.95
Price includes VAT for USA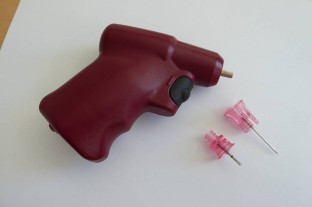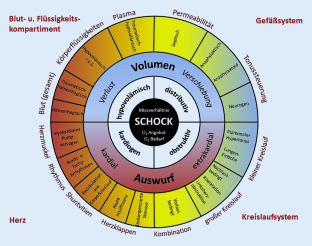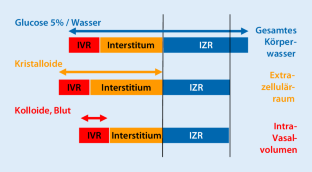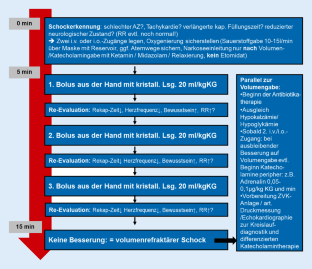 Literatur
1.

ELSO (2018) Guidelines for Pediatric Cardiac Failure. www.elso.org/Portals/0/IGD/Archive/FileManager/ELSO_Reformatted_2018.02.23.pdf (1-43). Zugegriffen: 28.09.2019

2.

Acker SN, Ross JT, Partrick DA et al (2015) Pediatric specific shock index accurately identifies severely injured children. J Pediatr Surg 50:331–334

3.

Adams HA, Baumann G, Cascorbi I et al (2006) Empfehlungen zur Diagnostik und Therapie der Schockformen der IAG Schock der DIVI. Intensivmed 43:156–172

4.

Adams HA, Baumann G, Cascorbi I et al (2010) Interdisziplinäre Behandlungspfade Hypovolämischer Schock. Deutscher Ärzteverlag, Köln

5.

Banai S, Tzivoni D (1993) Drug therapy for torsade de pointes. J Cardiovasc Electrophysiol 4:206–210

6.

Bernhard M, Becker TK, Nowe T et al (2007) Introduction of a treatment algorithm can improve the early management of emergency patients in the resuscitation room. Resuscitation 73:362–373

7.

Brierley J, Peters MJ (2008) Distinct hemodynamic patterns of septic shock at presentation to pediatric intensive care. Pediatrics 122:752–759

8.

Carcillo JA, Kuch BA, Han YY et al (2009) Mortality and functional morbidity after use of PALS/APLS by community physicians. Pediatrics 124:500–508

9.

Chesnut RM, Gautille T, Blunt BA et al (1998) Neurogenic hypotension in patients with severe head injuries. J Trauma 44:958–963 (discussion 963–954)

10.

Davis AL, Carcillo JA, Aneja RK et al (2017) American college of critical care medicine clinical practice parameters for hemodynamic support of pediatric and neonatal septic shock. Crit Care Med 45:1061–1093

11.

Gibbison B, Lopez-Lopez JA, Higgins JP et al (2017) Corticosteroids in septic shock: a systematic review and network meta-analysis. Crit Care 21:78

12.

Goldstein B, Giroir B, Randolph A et al (2005) International pediatric sepsis consensus conference: definitions for sepsis and organ dysfunction in pediatrics. Pediatr Crit Care Med 6:2–8

13.

Grabenhenrich LB, Dolle S, Moneret-Vautrin A et al (2016) Anaphylaxis in children and adolescents: the European anaphylaxis registry. J Allergy Clin Immunol 137:1128–1137.e1

14.

Ha A et al (2005) Empfehlungen zur Diagnostik und Therapie der Schockformen der IAG Schock der DIVI. Deutscher Ärzteverlag, Köln

15.

Hoffmann F, Schmalhofer M, Lehner M et al (2016) Comparison of the AVPU scale and the pediatric GCS in prehospital setting. Prehosp Emerg Care 20:493–498

16.

Holland AJ, Soundappan SS (2017) Trauma hazards in children: an update for the busy clinician. J Paediatr Child Health 53:1096–1100

17.

Kaufmann J, Roth B, Engelhardt T et al (2018) Development and prospective federal state-wide evaluation of a device for height-based dose recommendations in prehospital pediatric emergencies: a simple tool to prevent most severe drug errors. Prehosp Emerg Care 22:252–259

18.

Ko BS, Kim JY, Seo DW et al (2016) Should adrenaline be used in patients with hemodynamically stable anaphylaxis? Incident case control study nested within a retrospective cohort study. Sci Rep 6:20168

19.

Lichte P, Andruszkow H, Kappe M et al (2015) Increased in-hospital mortality following severe head injury in young children: results from a nationwide trauma registry. Eur J Med Res 20:65

20.

Loellgen R, Szabo L (2015) Schock im Kindesalter. Med Klin Intensivmed Notfmed 110:338–345

21.

Maconochie IK, Bingham R, Eich C et al (2015) European resuscitation council guidelines for resuscitation 2015: section 6. Paediatric life support. Resuscitation 95:223–248

22.

Matics TJ, Sanchez-Pinto LN (2017) Adaptation and validation of a pediatric sequential organ failure assessment score and evaluation of the sepsis‑3 definitions in critically ill children. JAMA Pediatr 171:e172352

23.

Matos RI, Holcomb JB, Callahan C et al (2008) Increased mortality rates of young children with traumatic injuries at a US army combat support hospital in Baghdad, Iraq, 2004. Pediatrics 122:e959–966

24.

Mullins RJ, Dear KB, Tang ML (2009) Characteristics of childhood peanut allergy in the Australian Capital Territory, 1995 to 2007. J Allergy Clin Immunol 123:689–693

25.

National Center for Injury Prevention and Control CUW (2017) Ten leading causes of death by age group, United States. https://www.cdc.gov/injury/wisqars/LeadingCauses.html. Zugegriffen: 11.09.2019

26.

Oberender F, Ganeshalingham A, Fortenberry JD et al (2018) Venoarterial Extracorporeal membrane oxygenation versus conventional therapy in severe pediatric septic shock. Pediatr Crit Care Med 19:965–972

27.

Oliveira CF, Nogueira De Sa FR, Oliveira DS et al (2008) Time- and fluid-sensitive resuscitation for hemodynamic support of children in septic shock: barriers to the implementation of the American College of Critical Care Medicine/Pediatric Advanced Life Support Guidelines in a pediatric intensive care unit in a developing world. Pediatr Emerg Care 24:810–815

28.

Patregnani JT, Borgman MA, Maegele M et al (2012) Coagulopathy and shock on admission is associated with mortality for children with traumatic injuries at combat support hospitals. Pediatr Crit Care Med 13:273–277

29.

Paul T, Gebauer R, Kriebel T et al (2018) Leitlinie Pädiatrische Kardiologie: Tachykarde Herzrhythmusstörungen im Kindes‑, Jugend- und jungen Erwachsenenalter (EMAH-Patienten). In, AWMF Online, p 1–64. https://www.awmf.org/uploads/tx_szleitlinien/023-022l_S2k_Tachykarde_Herzrhythmusstoerungen-Kinder-Jugendliche-junge-Erwachsene_2019-04.pdf. Zugegriffen: 16.11.2019

30.

Paulun A, Hoppen T, Nüßlein T et al (2017) Anaphylaxie – Ein Fall für Adrenalin. Monatsschr Kinderheilkd 165:65–72

31.

Pich H, Heller AR (2015) Obstructive shock. Anaesthesist 64:403–419

32.

Quinn D, Frith D (2015) Assessing the damage control resuscitation: development, drivers and direction. Emerg Med Australas 27:485–487

33.

Rhodes A, Evans LE, Alhazzani W et al (2017) Surviving sepsis campaign: international guidelines for management of sepsis and septic shock: 2016. Intensive Care Med 43:304–377

34.

Ring J, Beyer K, Biedermann T et al (2014) Guideline for acute therapy and management of anaphylaxis: S2 Guideline of the German Society for Allergology and Clinical Immunology (DGAKI), the Association of German Allergologists (AeDA), the Society of Pediatric Allergy and Environmental Medicine (GPA), the German Academy of Allergology and Environmental Medicine (DAAU), the German Professional Association of Pediatricians (BVKJ), the Austrian Society for Allergology and Immunology (OGAI), the Swiss Society for Allergy and Immunology (SGAI), the German Society of Anaesthesiology and Intensive Care Medicine (DGAI), the German Society of Pharmacology (DGP), the German Society for Psychosomatic Medicine (DGPM), the German Working Group of Anaphylaxis Training and Education (AGATE) and the patient organization German Allergy and Asthma Association (DAAB). Allergo J Int 23:96–112

35.

Sankar J, Khalil S, Jeeva Sankar M et al (2011) Short-term outcomes of acute fulminant myocarditis in children. Pediatr Cardiol 32:885–890

36.

Schlapbach LJ, Straney L, Alexander J et al (2015) Mortality related to invasive infections, sepsis, and septic shock in critically ill children in Australia and New Zealand, 2002–13: a multicentre retrospective cohort study. Lancet Infect Dis 15:46–54

37.

Singer M, Deutschman CS, Seymour CW et al (2016) The third international consensus definitions for sepsis and septic shock (sepsis-3). JAMA 315:801–810

38.

Standl T, Annecke T, Cascorbi I et al (2018) The nomenclature, definition and distinction of types of shock. Dtsch Arztebl Int 115:757–768

39.

Weiss M, Gächter-Angehrn J, Neuhaus D (2007) Intraossäre Infusionstechnik. Notfall Rettungsmed 10:99–116

40.

Weiss SL, Fitzgerald JC, Pappachan J et al (2015) Global epidemiology of pediatric severe sepsis: the sepsis prevalence, outcomes, and therapies study. Am J Respir Crit Care Med 191:1147–1157

41.

Welzing L, Von Kleist-Retzow JC, Kribs A et al (2009) Rapid development of life-threatening complete atrioventricular block in Kearns-Sayre syndrome. Eur J Pediatr 168:757–759

42.

Whittaker B, Christiaans SC, Altice JL et al (2013) Early coagulopathy is an independent predictor of mortality in children after severe trauma. Shock 39:421–426

43.

Worm M, Eckermann O, Dolle S et al (2014) Triggers and treatment of anaphylaxis: an analysis of 4,000 cases from Germany, Austria and Switzerland. Dtsch Arztebl Int 111:367–375

44.

Yager P, Noviski N (2010) Shock. Pediatr Rev 31:311–318 (quiz 319)
Ethics declarations
Interessenkonflikt
M. Emmel, F. Hoffmann, C. Dohna-Schwake, T. Standl und C. Menzel geben an, dass kein Interessenkonflikt besteht.
Für diesen Beitrag wurden von den Autoren keine Studien an Menschen oder Tieren durchgeführt. Für die aufgeführten Studien gelten die jeweils dort angegebenen ethischen Richtlinien.
Additional information
Redaktion
F. Hoffmann, München
F. Zepp, Mainz
About this article
Cite this article
Emmel, M., Hoffmann, F., Dohna-Schwake, C. et al. Schock im Kindesalter – viele Ursachen und schwierig zu erkennen. Monatsschr Kinderheilkd 168, 118–129 (2020). https://doi.org/10.1007/s00112-019-00835-5
Schlüsselwörter
Sauerstoff

Atmung

Flüssigkeitstherapie

Katecholamine

Echokardiographie
Keywords
Oxygen

Breathing

Fluid therapy

Catecholamines

Echocardiography