Zusammenfassung
Hintergrund
Künstliche Intelligenz (KI) in der Neurochirurgie erlebt mit dem Voranschreiten technologischer Entwicklungen einen zunehmenden Stellenwert. Abzulesen ist diese Entwicklung an der Zunahme von Publikationen zum Thema KI in der Neurochirurgie in den letzten Jahren.
Ziel der Arbeit
Mit der vorliegenden Übersicht soll ein Einblick in die aktuellen Möglichkeiten des Einsatzes von KI in der Neurochirurgie gegeben werden.
Material und Methoden
Sichtung der Literatur mit Fokus auf exemplarische Arbeiten beim Einsatz von KI in der Neurochirurgie.
Ergebnisse
Die aktuellen neurochirurgischen Arbeiten zum Einsatz von KI zeigen die Mannigfaltigkeit der Thematik im Fachgebiet. Haupteinsatzgebiete stellen hierbei Diagnose‑, Prognose- und Outcomemodelle dar.
Diskussion
Die unterschiedlichen Einsatzgebiete der KI im Bereich der Neurochirurgie mit einer verfeinerten präoperativen Diagnostik und Outcomevorhersage werden die Zukunft der Neurochirurgie maßgeblich beeinflussen. Der Neurochirurg wird zwar weiterhin die Operationsindikationen stellen, aber eine optimierte Aussage zum Operationsrisiko und Operationserfolg werden die Neurochirurgen zukünftig mithilfe von KI vornehmen.
Abstract
Background
Artificial intelligence (AI) in neurosurgery is becoming increasingly more important as the technology advances. This development can be measured by the increase of publications on AI in neurosurgery over the last years.
Objective
This article provides insights into the current possibilities of using AI in neurosurgery.
Material and methods
A review of the literature was carried out with a focus on exemplary work on the use of AI in neurosurgery.
Results
The current neurosurgical publications on the use of AI show the diversity of the topic in this field. The main areas of application are diagnostics, outcome and treatment models.
Conclusion
The various areas of application of AI in the field of neurosurgery with a refined preoperative diagnostics and outcome predictions will significantly influence the future of neurosurgery. Neurosurgeons will continue to make the decisions on the indications for surgery but an optimized statement on diagnosis, treatment options and on the risk of surgery will be made by neurosurgeons with the help of AI in the future.
This is a preview of subscription content, log in to check access.
Access options
Buy single article
Instant access to the full article PDF.
US$ 39.95
Price includes VAT for USA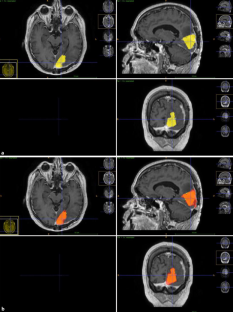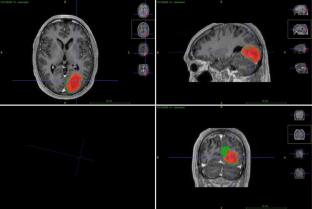 Ethics declarations
Interessenkonflikt
M.M. Bonsanto und V. Tronnier geben an, dass kein Interessenkonflikt besteht.
Für diesen Beitrag wurden von den Autoren keine Studien an Menschen oder Tieren durchgeführt. Für die aufgeführten Studien gelten die jeweils dort angegebenen ethischen Richtlinien.
About this article
Cite this article
Bonsanto, M.M., Tronnier, V.M. Künstliche Intelligenz in der Neurochirurgie. Chirurg (2020). https://doi.org/10.1007/s00104-020-01131-9
Schlüsselwörter
Tumorchirurgie

Neurovaskuläre Erkrankungen

Outcomevorhersagen

Diagnosevorhersagen

Therapievorhersagen
Keywords
Tumor surgery

Neurovascular diseases

Outcome predictions

Diagnostic predictions

Treatment predictions