Zusammenfassung
Die Behandlung des Spontanpneumothorax gehört zu den häufigen Erfordernissen in Krankenhäusern sämtlicher Versorgungshierarchien. Neben der suffizienten Erstversorgung durch Einlage einer Thoraxdrainage ist die Kenntnis komplizierender Konstellationen sowie das Erkennen von Komplikationen bzw. irregulären Verläufen während der Therapie des Spontanpneumothorax von elementarer Bedeutung, um zu einem zufriedenstellenden Behandlungsergebnis zu gelangen. Des Weiteren ist die Aufklärung des Patienten über die Pathogenese der Erkrankung, eventuelle Maßnahmen zur Beeinflussung der Rezidivhäufigkeit sowie Verhaltensvorgaben für das weitere Leben wichtig. Die wesentlichen Komplikationen während der Krankenhausbehandlung gliedern sich in Komplikationen der chirurgischen Anlage der Thoraxdrainage bzw. Entlastung des Pleuraraumes, Probleme im Management mit der pleuralen Unterdruckbehandlung, das unter Umständen anspruchsvolle Management einer persistierenden Luftleckage sowie die individuelle Entscheidungsfindung hinsichtlich einer ggf. interventionellen oder operativen Prozedur. Die häufigsten komplizierenden Konstellationen sowie Komplikationsmöglichkeiten während des stationären Krankenhausaufenthaltes werden beschrieben, deren Einflussfaktoren, ggf. Vorbeugung und Management dargestellt sowie die operativen Verfahren und die entsprechenden Operationsindikationen erläutert.
Abstract
The therapy of spontaneous pneumothorax is a common necessity in hospitals of all care hierarchies In addition to sufficient primary treatment by placement of a thorax drainage, knowledge of complicationg constellations, recognition of complications and irregular courses during the therapy of spontaneous pneumothorax are of fundamental importance for achieving a satisfactory treatment outcome. Furthermore, the enlightenment of patients regarding the pathogenesis of the disease, possible measures for influencing the recurrence rate and information about future behavioral and lifestyle modifications are important. The principal complications during hospital treatment can be subdivided into complications of the surgical placement of the thorax drain and relief of the pleural cavity, problems in the management of treatment of the pleural negative pressure, the possibly demanding management of a persisting air leak and the individualized decision-making with respect to an interventional or operative procedure. The most common complicating constellations and possible complications during the inpatient hospital stay are described, the
This is a preview of subscription content, log in to check access.
Access options
Buy single article
Instant unlimited access to the full article PDF.
US$ 39.95
Price includes VAT for USA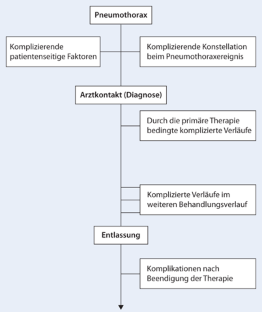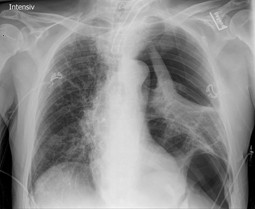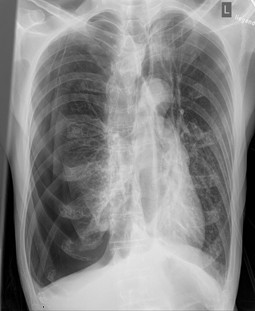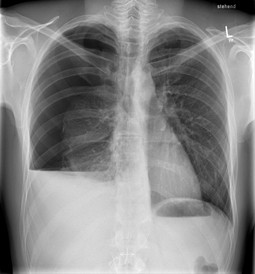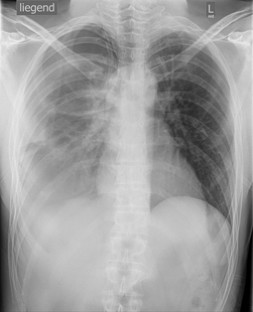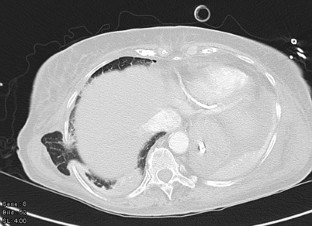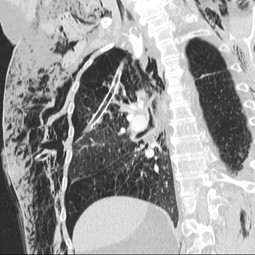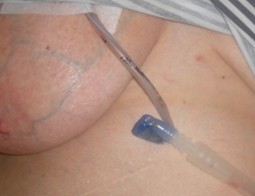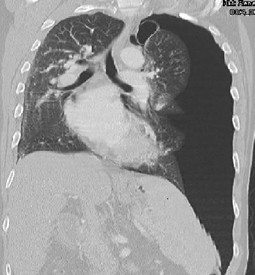 Literatur
1.

Laennec RTH (1819) Traité du diagnostic des maladies des poumons et du coeur. Tome Second, Brosson and Chaudé, Paris

2.

Kjærgaard H (1932) Spontaneous pneumothorax in the apparently healthy. Acta Med Scand Suppl 43:1e159

3.

MacDuff A et al (2010) Management of spontaneous pneumothorax: British Thoracic Society pleural disease guideline 2010. Thorax 65(Suppl 2):ii18–ii31. doi:10.1136/thx.2010.136986

4.

Noppen M, Alexander P, Driesen P et al (2002) Manual aspiration versus chest tube drainage in first episodes of primary spontaneous pneumothorax. Am J Respir Crit Care Med 165:1240e4

5.

Leigh-Smith S, Harris T (2005) Tension pneumothorax: time for a re-think? Emerg Med J 22:8e16

6.

Light RW (1994) Tension pneumothorax. Intensive Care Med 20:468e9

7.

Tatebe S (1996) Spontaneous hemopneumothorax. Ann Thorac Surg 62:1011–1015

8.

Korom S, Canyurt H, Missbach A et al (2004) Catamenial pneumothorax revisited: clinical approach and systematic review of the literature. J Thorac Cardiovasc Surg 128:502e8

9.

Kesieme EB et al (2012) Tube thoracostomy: complications and its management. Pulm Med 2012:256878. doi:10.1155/2012/256878

10.

Olgac G, Aydogmus U, Mulazimoglu L, Kutlu CA (2006) Antibiotics are not needed during tube thoracostomy for spontaneous pneumothorax: an observational case study. J Cardiothorac Surg 1(1):43

11.

Dural K, Gulbahar G, Kocer B, Sakinci U (2010) A novel and safe technique in closed tube thoracostomy. J Cardiothorac Surg 5(1):21

12.

Maxwell RA, Campbell DJ, Fabian TC et al (2004) Use of presumptive antibiotics following tube thoracostomy for traumatic hemopneumothorax in the prevention of empyema and pneumonia – a multi-center trial. J Trauma 57(4):742–748

13.

Maunder RJ, Pierson DJ, Hudson LD (1984) Subcutaneous and mediastinal emphysema. Pathophysiology, diagnosis and management. Arch Intern Med 144:1447e53

14.

Mahfood S et al (1988) Reexpansion pulmonary edema. Ann Thorac Surg 45:340–345

15.

Cerfolio RJ, Bass C, Katholi CR (2001) Prospective randomized trial compares suction versus water seal for air leaks. Ann Thorac Surg 71(5):1613–1617

16.

Gaunt A et al (2008) Residual apical space following surgery for pneumothorax increases the risk of recurrence. Eur J Cardiothorac Surg 34:169–173

17.

Chen JS et al (2013) Simple aspiration and drainage and intrapleural minocycline pleurodesis versus simple aspiration and drainage for the initial treatment of primary spontaneous pneumothorax: an open-label, parallel-group, prospective, randomised, controlled trial. Lancet 381(9874):1277–1282

18.

Cao G et al (2012) Intrapleural instillation of autologous blood for persistent air leak in spontaneous pneumothorax in patients with advanced chronic obstructive pulmonary disease. Ann Thorac Surg 93:1652–1657

19.

Massard G, Thomas P, Wihlm J-M (1998) Minimally invasive management for first and recurrent pneumothorax. Ann Thorac Surg 66:592–599

20.

Hürtgen M, Linder A, Friedel G, Toomes H (1996) Video-assisted thoracoscopic pleurodesis. A survey conducted by the German Society for Thoracic Surgery. Thorac Cardiovasc Surg 44(4):199–203

21.

Pletinckx P et al (2005) Thoracoscopic talc pleurodesis for the treatment of spontaneous pneumothorax. Acta Chir Belg 105(5):504–507

22.

Moreno-Merino S et al (2012) Comparative study of talc poudrage versus pleural abrasion for the treatment of primary spontaneous pneumothorax. Interact Cardiovasc Thorac Surg 15:81–85

23.

Chen JS et al (2008) Vats for unsuccessful pneumothorax aspiration. Ann Thorac Surg 85:1908–1913

24.

Chambers A, Scarci M (2009) In patients with first-episode primary spontaneous pneumothorax is video-assisted thoracoscopic surgery superior to tube thoracostomy alone in terms of time to resolution of pneumothorax and incidence of recurrence? Interact Cardiovasc Thorac Surg 9:1003–1008

25.

Czerny M et al (2004) Lung wedge resection improves outcome in stage I primary spontaneous pneumothorax. Ann Thorac Surg 77:1802–1805

26.

Huang TW et al (2007) Contralateral recurrence of primary spontaneous pneumothorax. Chest 132(4):1146–1150

27.

Chou SH et al (2010) Is prophylactic treatment of contralateral blebs in patients with primary spontaneous pneumothorax indicated? J Thorac Cardiovasc Surg 139(5):1241–1245

28.

Passlick B et al (2001) Incidence of chronic pain after minimal-invasive surgery for spontaneous pneumothorax. Eur J Cardiothorac Surg 19(3):355–359

29.

Györik S et al (2007) Long-term follow-up of thoracoscopic talc pleurodesis for primary spontaneous pneumothorax. Eur Respir J 29:757–760
Einhaltung ethischer Richtlinien
Interessenkonflikt. S. Eggeling gibt an, dass kein Interessenkonflikt besteht.
Dieser Beitrag beinhaltet keine Studien an Menschen oder Tieren.: keine Angaben
Zusatzmaterial online
Intraoperativer Situs des Patienten mit spontanem Hämopneumothorax. Kontinuierliche arterielle Blutung aus der abgerissenen apikalen strangförmigen Adhäsion (mpg, 14 MB)
About this article
Cite this article
Eggeling, S. Komplikationen in der Therapie des Spontanpneumothorax. Chirurg 86, 444–452 (2015) doi:10.1007/s00104-014-2866-z
Schlüsselwörter
Erstversorgung

Komplikationen

Pathogenese

Rezidivhäufigkeit

Vorbeugung
Keywords
Primary care

Complications

Pathogenesis

Recurrence rate

Prophylaxis