Zusammenfassung
Operationsziel
Darstellung einer nur noch selten durchgeführten Operationstechnik zur Hebung und Implantation eines gefäßgestielten Beckenkammtransplantates ohne die Notwendigkeit von Kenntnissen zu speziellen mikrochirurgischen Techniken oder Komplikationen freier gefäßgestielter Transplantate mit dem Ziel der sicheren Ausheilung von Femurkopfnekrosen.
Indikationen
Frühe Stadien der Knochennekrose bis Stadium II nach ARCO (Association Research Circulation Osseous), ggf. frühes Stadium III bis zum Nachweis einer Frakturlinie ("crescent sign"), jedoch ohne mechanische Insuffizienz.
Kontraindikationen
Femurkopfnekrose in späteren Stadien (ARCO III) mit subchondraler Fraktur und Gelenkeinbruch. Patienten mit mangelnder Fähigkeit zur postoperativen Entlastung oder problematischer Gefäßversorgung durch stattgehabte Radiatio oder Operation an ipsilateralen Leistenlymphknoten, Gefäßanomalien oder schwerer Arteriosklerose.
Operationstechnik
Ausräumen der Femurkopfnekrose und Implantation eines gefäßgestielten Beckenkammspanes.
Weiterbehandlung
Freie Beugung des Hüftgelenkes nach 4 Wochen postoperativ. Vermeiden der Außenrotation für 3 Monate sowie Entlastung des betroffenen Beines für 3 bis 6 Monate postoperativ in Abhängigkeit der knöchernen Konsolidierung.
Ergebnisse
Vaskularisierte Transplantate zeigen in der Behandlung der Femurkopfnekrose einen deutlichen Vorteil gegenüber avaskulären Transplantaten sowohl radiologisch als auch in der Funktionalität. Trotz der genannten Verbesserungen findet sich im 5‑Jahres-Follow-up im Stadium II durchschnittlich bei 25 % der Patienten ein weiterer radiologischer Progress. Im Stadium III zeigt sich mit allen revaskularisierenden Methoden eine weitere Zunahme der Nekrose mit fortschreitendem Kollaps und der Notwendigkeit der TEP-Implantation im Verlauf. Bei vergleichbarem Outcome nach freier gefäßgestielter Fibula und den wenigen Fällen mit ortsständigem gefäßgestieltem Beckenkammtransplantat muss festgehalten werde, dass die operativen Risiken, neben der anatomisch anspruchsvollen Hebung, trotz biologisch günstigem Transplantat im Vergleich deutlich höher liegen. Heutzutage wird vorwiegend das freie gefäßgestielte Fibulatransplantat für die Behandlung der Femurkopfnekrose angewendet.
Abstract
Objective
Illustration of a nowadays only rarely performed operative procedure for the treatment of osteonecrosis of the femoral head to prevent or at least delay advanced arthrosis and the need for a total hip replacement. The pedicled vascularized iliac bone graft is raised without the need for special microsurgical techniques and has less vascular complications often seen in free vascularized grafts.
Indications
Early stages of osteonecrosis of the femoral head stages II and III according to the Association Research Circulation Osseous (ARCO) up to the detection of fracture lines (crescent sign) but without mechanical insufficiency.
Contraindications
Osteonecrosis of the femoral head with collapse of the femoral head (ARCO stage ≥IIIB) and mechanical insufficiency. Patients who are noncompliant or a not able to take the weight off the operated leg. Patients who had radiotherapy or an operation on ipsilateral inguinal lymph nodes and patients who have vascular anomalies or severe arteriosclerosis.
Surgical technique
Debridement of the femoral head osteonecrosis and implantation of a pedicled vascularized iliac bone graft.
Postoperative management
Free movement of the hip joint 4 weeks after surgery. Outward rotation of the hip joint allowed after 3 months and restriction of weight load on the operated leg for at least 3–6 months postoperatively depending on the bony consolidation.
Results
Vascularized bone grafts for the treatment of femoral head necrosis show better clinical and radiological results than avascular bone grafts. Nevertheless, after 5 years follow-up approximately 25% of the operated hips formerly in stage II show further progression of radiological necrosis. In stage III all hips eventually show progress of femoral head collapse and the need of a total hip replacement. Concerning the outcome of a free vascularized bone graft (fibula flap) compared to the pedicled vascularized graft from the iliac crest for treatment, the anatomically demanding area and a higher complication rate should be considered even though the cancellous bone of the iliac crest is biologically ideal. Nowadays a free vascularized fibular graft is the most frequently used bone graft for treatment of femoral head necrosis.
This is a preview of subscription content, log in to check access.
Access options
Buy single article
Instant access to the full article PDF.
US$ 39.95
Price includes VAT for USA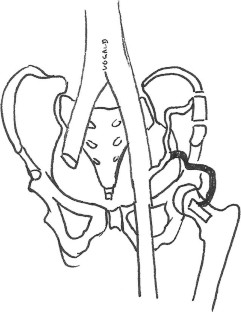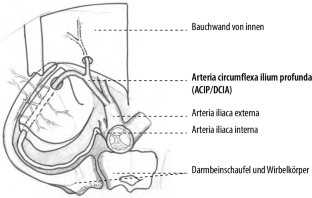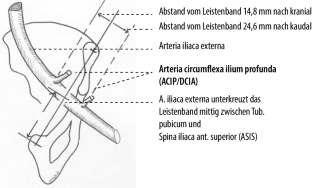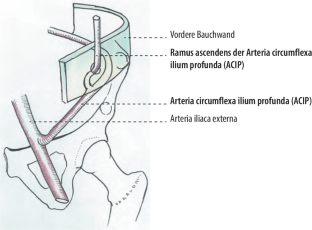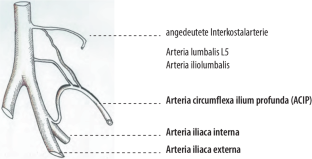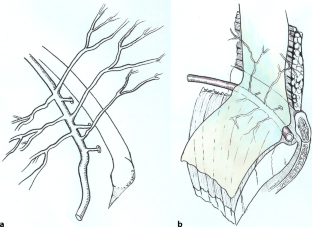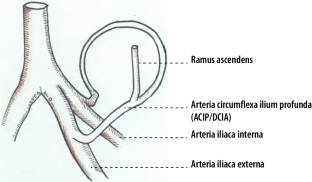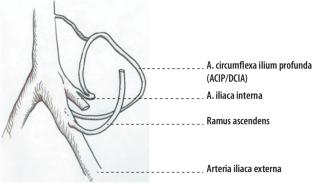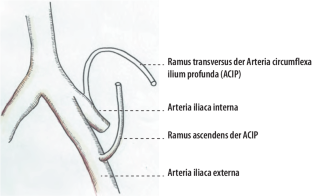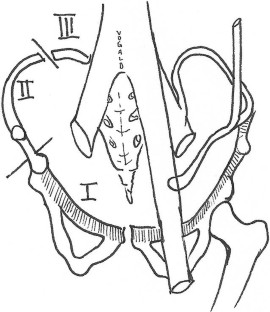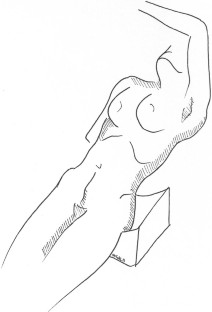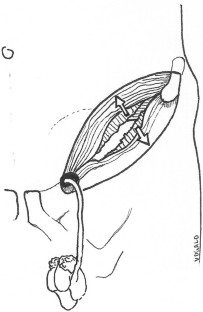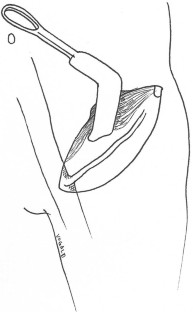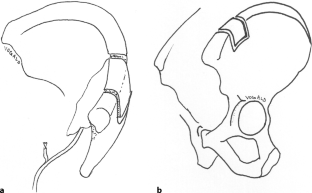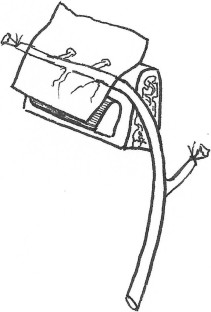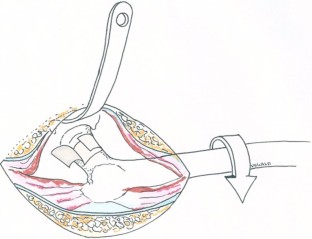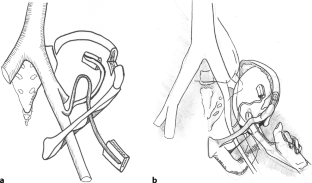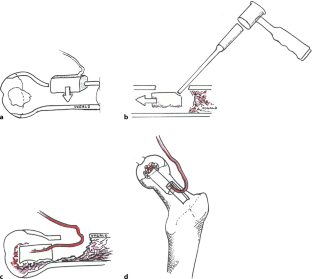 Literatur
1.

Aebi M, Büchler U, Ganz R (1987) Gefäßgestielter Beckenkammspan und Osteotomie bei der Hüftkopfnekrose. Hefte Unfallheilkd 185:262–265

2.

AWMF-online (2014) S3-Leitlinie: Atraumatische Femurkopfnekrose des Erwachsenen (AWMF-Register Nr. 033/050)

3.

Bohndorf K, Beckmann J, Jäger M, Kenn W, Maus U, Nöth U, Peters KM, Rader C, Reppenhagen S, Roth A (2015) S3-Leitlinie. Teil 1: Diagnostik und Differenzialdiagnostik der atraumatischen Femurkopfnekrose (aFKN) des Erwachsenen. Z Orthop Unfall 153:375–386

4.

Breitenseher M, Bohndorf K (1998) Ischämische Knochenerkrankungen. In: Bohndorf K, Imhof H (Hrsg) Radiologische Diagnostik der Knochen und Gelenke. Thieme, Stuttgart

5.

Cao L, Guo C, Chen J, Chen Z, Yab Z (2017) Free vascularized fibular grafting improves vascularity compared with core decompression in femoral head osteonecrosis: a randomized clinical trial. Clin Orthop Relat Res 475:2230–2240

6.

Codivilla A (1910) Über die Behandlung der Pseudarthrosen und der ausgedehnten diaphysären Continuitätstrennungen. Langenbecks Arch Klin Chir Ver Dtsch Z Chir 92:452–478

7.

Ficat P (1980) Vasculäre Besonderheiten der Osteonekrose. Orthopade 9:198–203

8.

Ganz R, Büchler U (1983) Overview of attemps to revitalize the dead head in aseptic necrosis of the femoral head. Osteotomy and revascularisation. In: Hungerford DS (Hrsg) The hip. proc. 11th open scientific meeting of the hip society. Mosby Co, St. Louis, S 296–305

9.

Gao Y‑S, Chen S‑B, Jin D‑X, Sheng J‑G, Cheng X‑G, Zhang C‑Q (2013) Modified surgical techniques of free vascularized fibular grafting for treatment of the osteonecrosis of femoral head: results from a series of 407 cases. Microsurgery 33:646–651

10.

Harris WH (1969) Traumatic arthritis of the hip after dislocation and acetabular fractures: treatment by mold arthroplasty. An end-result study using a new method of result evaluation. J Bone Joint Surg Am 51(4):735–755

11.

Hofmann S, Kramer J, Plenk H (2005) Die Osteonekrose des Hüftgelenkes im Erwachsenenalter. Orthopäde 34:171–184

12.

Hori Y, Masuhara K, Tarnai S, Okuda H, Sakamoto H, Takita T (1978) Blood vessel transplantation to bone. J Jpn Orthop Assoc 52:25–44

13.

Huang GK, Liu ZZ, Shen YL, Hu RQ, Miao H, Yin ZY (1980) Microvascular free transfer of iliac bone, based on the deep circumflex iliac vessels. J Microsurg 2:113–120

14.

Judet R (1962) Traitement des fractures du col du femur par greffe pediculee. Acta Orthop Scand 32:421–427

15.

Judet J, Gilbert H, Judet H (1978) Apport de la micro-chirurgie a la chirurgie osseuse. Chirurgia 104:921–924

16.

Judet H, Judet J, Gilbert A (1981) Vascular microsurgery in orthopedics. Int Orthop 5:61–68

17.

Klammer A (1983) Faszienlogensyndrom der Iliacus-Psoas-Loge. Z Orthop Unfall 121:298–304

18.

Ligh CA, Nelson JA, Fischer JP, Kovach SJ, Levin LS (2017) The effectiveness of free vascularized fibular flaps in osteonecrosis of the femoral head and neck: a systematic review. J Reconstr Microsurg 33:163–172

19.

Manktelow RT (1988) Mikrochirurgische Wiederherstellungschirurgie. Springer, Berlin, Heidelberg, S 73–83

20.

Merle D'Aubigné R, Postel M, Mazabraud A, Massias P, Gueguen J (1965) Idiopathic necrosis of the femoral head in adults. J Bone Joint Surg Br 47B:612–633

21.

Meyers MH (1978) The treatment of osteonecrosis of the hip with fresh osteochondral allografts and with the muscle pediclegraft technique. Clin Orthop 130:202–209

22.

Payr E (1908) Über osteoplastischen Ersatz nach Kieferresektion durch Rippenstücke mittels gestielter Brustwandlappen oder freien Transplantaten. Zentralbl Chir 36:1065–1070

23.

Plakseychuk AY, Kim S‑Y, Park B‑C, Varitimidis SE, Rubash HE, Sotereanos DG (2003) Vascularized compared with nonvascularized fibular grafting for the treatment of osteonecrosis of the femoral head. J Bone Joint Surg Am 85-a:589–596

24.

Roth A, Beckmann J, Bohndorf K, Heiß C, Jäger M, Landgraeber S, Maus U, Nöth U, Peters KM, Rader C, Reppenhagen S, Smolenski U, Kopp I, Tingart M (2018) Update S3-Leitlinie Atraumatische Femurkopfnekrose des Erwachsenen. Orthopade 47:757–769

25.

Schwetlick G, Rettig H, Klingmüller V (1988) Der gefäßgestielte Beckenkammspan zur Therapie der Hüftkopfnekrose des Erwachsenen. Z Orthop Unfall 126:500–507

26.

Schwetlick G, Klingmüller V (1988) Welche Bedeutung hat die superselektive Angiographie des Hüftgelenkes bei der Hüftkopfnekrose des Erwachsenen vor und nach der Versorgung mit dem gefäßgestielten Beckenkammspan. Handchirurgie 20:195–197

27.

Schwetlick G (1991) Hüftkopfnekrose und gefäßgestielter Beckenspan. Studie zur Angiographie und Vaskularisation. Springer, Berlin, Heidelberg, New York

28.

Schwetlick G, Weber U (1993) Der gefäßgestielte mediale Beckenkammspan als Transplantat bei der Hüftkopfnekrose und Schenkelhalspseudarthrose des Erwachsenen. Operat Orthop Traumatol 5(3):171–182

29.

Shin K‑J, Lee S‑H, Koh K‑S, Song W‑C (2018) Anatomical consideration for the safe elevation of the deep circumflex Iliac artery in flap surgery. Plast Reconstr Surg 142(1):193–201. https://doi.org/10.1097/PRS.0000000000004514

30.

Taylor GI, Miller GDH, Ham FJ (1975) The free vascularized bone graft—a clinical extension of microvascular techniques. Plast Reconstr Surg 55(5):533–544

31.

Taylor GI, Townsend P, Cortlett R (1979) Superiority of the deep circumflex iliac vessels as the supply for free groin flaps: experimental work. Plast Reconstr Surg 64:595

32.

Ueba Y, Fujikawa S (1983) Nine years follow-up of a vascularized fibular graft in neurofibromatosis. A case report an literature review (in Japanese). Jpn J Orthop Trauma Surg 26(5):595–600

33.

Weber U, Eisenschenk A (1993) Knochentransplantation. In: Weber U, Greulich M, Sparmann M (Hrsg) Orthopädische Mikrochirurgie. Thieme, Stuttgart, S 172–190

34.

Weiland AJ, Phillips TW, Randolph MA (1984) Bone grafts: a radiologic, histologic, and biomechanical model comparing autografts, allografts, and free vascularized bone grafts. Plast Reconstr Surg 74:368–379

35.

Yen CY, Tu YK, Ma CH, Yu SW, Kao FC, Lee MS (2006) Osteonecrosis of the femoral head: comparison of clinical results for vascularized iliac and fibula bone grafting. J Reconstr Microsurg 22:21–24
Ethics declarations
Interessenkonflikt
A. Asmus, K. Vogel, A. Vogel, F. Eichenauer, S. Kim und A. Eisenschenk geben an, dass kein Interessenkonflikt besteht.
Für diesen Beitrag wurden von den Autoren keine Studien an Menschen oder Tieren durchgeführt. Für die aufgeführten Studien gelten die jeweils dort angegebenen ethischen Richtlinien.
Additional information
Redaktion
A. Roth, Leipzig
Zeichnungen
K. und A. Vogel, Berlin
About this article
Cite this article
Asmus, A., Vogel, K., Vogel, A. et al. Gefäßgestieltes Beckenkammtransplantat zur Behandlung der Femurkopfnekrose. Oper Orthop Traumatol (2020). https://doi.org/10.1007/s00064-020-00650-2
Received:

Revised:

Accepted:

Published:
Schlüsselwörter
Knochennekrose

Vaskularisierte Knochenspäne

Gefäßgestielte Beckenkammentnahme

Gefäßgestielte Transplantate

Fibulatransplantat
Keywords
Osteonecrosis

Vascularized bone flaps

Pedicled vascularized iliac bone grafts

Pedicled grafts

Fibular transplant