Correction to: Podophyllum derivatives containing fluorine atom in the 3-position of 2-aminopyridine improved the antitumor activity by inducing P53-dependent apoptosis
Correction to: Medicinal Chemistry Research
 https://doi.org/10.1007/s00044-017-1841-x
The original version of this article unfortunately contained a mistake in Fig.
4
. During the final submission of high-resolution figures for this manuscript's publication, the images about P53 expression in Fig.
4
were inadvertently duplicated from the data of another synthesized compound in our lab.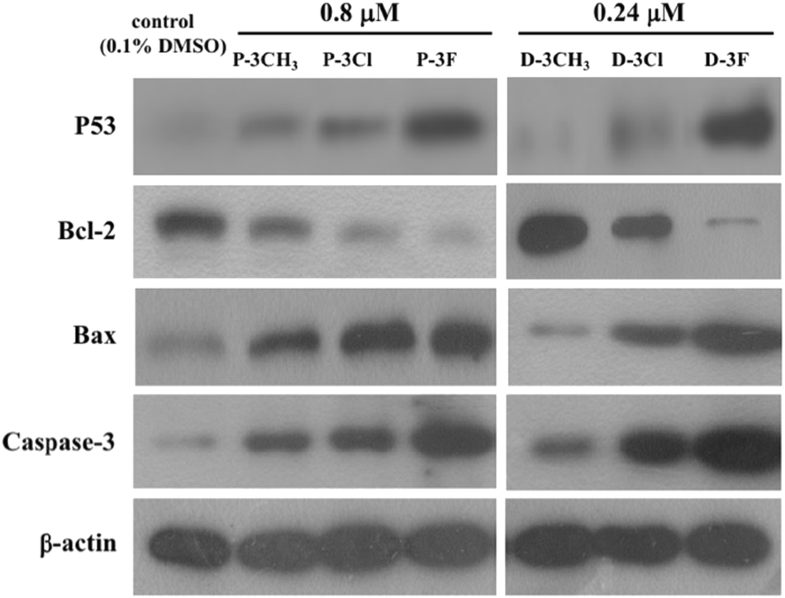 The corrected version of the figure including P53 expression appears below. This correction does not change any conclusions of the paper.
Copyright information
© Springer Science+Business Media, LLC, part of Springer Nature 2018